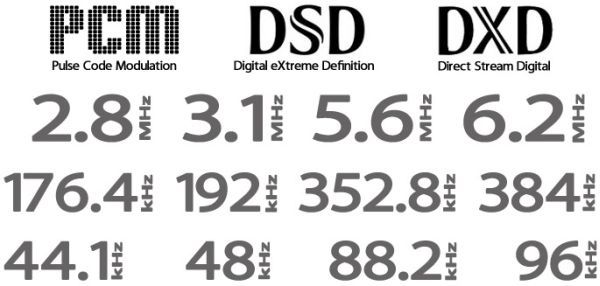 By Lam Seng Fatt
2014 is the Year of the Horse and you will see hi-res audio galloping into the hi-fi scene with such velocity and ferocity that you will likely be swept away by the great wave of change in digital music and be left on the beach of sonic paradise.
However, it is also a case of putting the cart before the horse because the "special forces" hardware is at the vanguard of the invading army of DACs, but the software "soldiers" are lagging far behind.
But it is only a question of time before the software – music files – will catch up with the hardware – DACs – and finally we will see the maturing of digital music.
Will 24/32 bit 352.8/384KHz PCM and 2.8/5.6 DSD files be the end of the quest for perfect reproduction of natural sound? For the time being – that"s the best answer I can come up with. Already, there are companies that are moving into Quad-rate DSD which samples at 11.2 MHz also known as DSD256 and Octuple-rate DSD which samples at 22.5792 MHz, aka as DSD512. Variants based on the 48 kHz family are also available.
However, with the lack Of course the requirement to have and a few key benefits is only a fraction of what the Affordable Care Act (lovingly referred to as ObamaCare) does. of hi-res PCM music files even at more "realistic" sampling rates of 24/352.8 and 24/384, and DSD files at 2.8 and 5.6MHz at the moment, it will take a while before the industry moves to higher sampling rates – at least in the consumer segment.
I believe you will be future-proofed for a few years if you buy one of those new DACs that can handle 24bit or 32-bit 352.8/384KHz PCM files and DSD files up to 5.6MHz.
It is only March and I have already attended the launch of two DACs (including one SACD/CD player-cum-DAC) which can handle these hi-res files. I have also seen another and am reviewing a DAC that are from the latest generation of DACs.
In January, I attended the launch of the TAD-D1000 SACD/CD Player and TAD-DA1000 DAC at AV Designs. The SACD/CD player also functions as a DAC. Both components can handle 384kHz / 32 bit for PCM data and up to 5.6Mhz for DSD via USB. On March 1, I attended the lauch of CHORD HUGO DAC/headphone amp at Centre Circle. This small battery-powered fella can also handle 384 PCM and 5.6 DSD through its USB input.
At Hi-Way Laser, I saw the TEAC UD-501 DAC which supports DSD playback at either 2.8 MHz or 5.6MHz and you can stream PCM music files at 32bit 384kHz. I have already requested for one for review.
At the moment – even while I am typing this post – I am listening to the Naim DAC-V1 which handles only PCM up to 384. It is also a preamp and headphone amp rolled into one.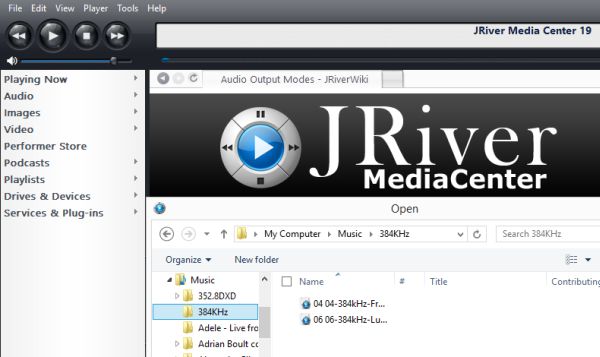 You will see more and more such DACs being launched this year.
I also expect more hi-res songs in 352.8 and 384 PCM and DSD files to be available for download – at a price, of course.
For the time being, you should go to the 2L website http://www.2l.no/hires/ and Hong Kong hi-fi guru Kent Poon"s website http://designwsound.com/dwsblog/recordings/audiophile-jazz-prologue-3-free-hi-res-samples/ to download free 352.8 and DSD (from 2L) and 384 files (from Kent Poon).