Article by WL Low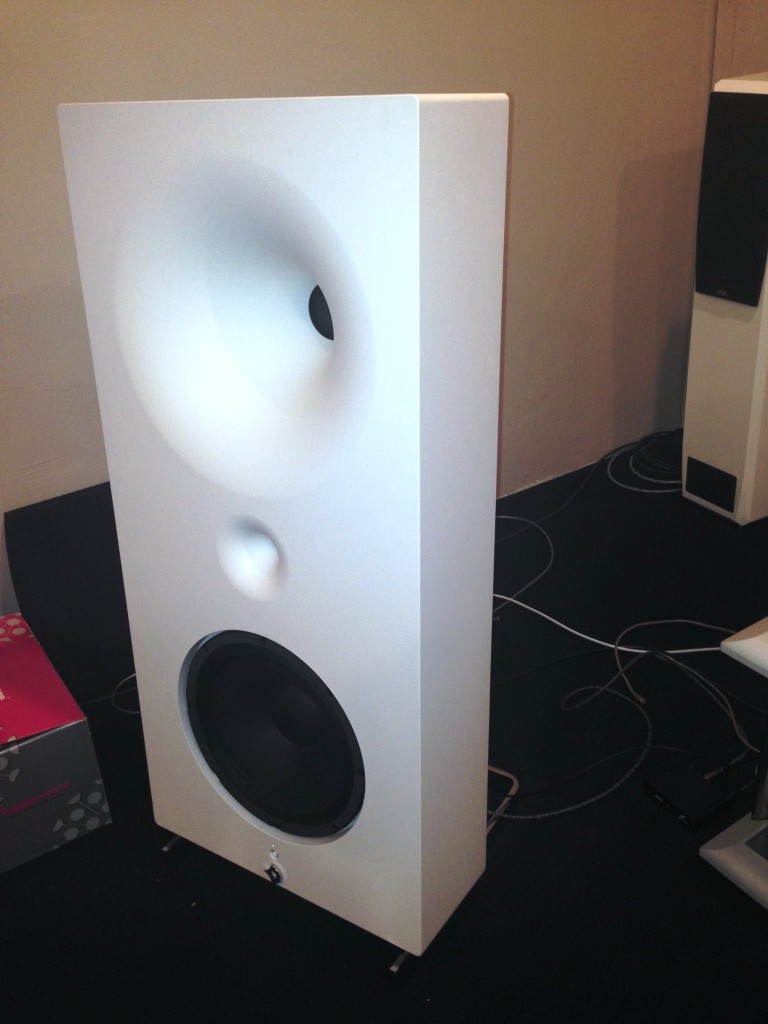 The Zero 1 system is Avantgarde Acoustics" latest thinking on a modern, yet simple high end sound system. The Zero 1 has won numerous design and sound awards all over Europe, since its recent product launch. Now you can audition the Zero 1 system in Kuala Lumpur too, since it was officially launched here last week by none other than the CEO of Avantgarde Acoustics himself, Mr Holger Fromme, and International Sales Manager, Mr David Browne.
Holger gave a sound and technical presentation, highlighting some of the Zero 1″s key product technology.
It may look like just another pair of nicely built high end loudspeaker. This speaker is anything but ordinary.
More integrated, compact and simple, and yet it is a veritable horn loudspeaker—to the very last decibel. The ZERO 1 is a dream come true — a more compact horn loudspeaker to make the incomparable experience of Avantgarde Acoustics accessible to a wider audience of audio enthusiasts.
The ZERO 1 opens up this new road with a revolutionary size, simplified shape, hassle-free setup and fully integrated processor and amplifier technology.
The basics up front: a full-fledged horn system, the ZERO 1 has all of the tonal advantages provided by horn technology — the most original and natural acoustic transducer principle. Each of the two horns is driven by a 50-watt power amplifier. Without delay or distortion, sound explodes out of the mid-range and treble horns with extreme dynamism and an impressive efficiency of about 104 dB. This presentation is accompanied by the bass woofer working in tandem with a dedicated 400-watt power amplifier, delivering a spectacular rendition of Avantgarde Acoustics" "Purity Meets Performance" credo.
However, the technological quantum leap taken by the ZERO 1 comes courtesy of the perfection of the digital audio chain. The ZERO 1 succeeds in processing digital signals in uncompromising quality and transmitting them directly to the drivers without taking loss-making detours via passive filters. This is made possible by extremely sophisticated digital processing which is a trailblazer in terms of quality.
Simpler, freer and less complicated — the ZERO 1 philosophy is also reflected in its multitude of inputs. So all you have to worry about is the music!
Digital Inputs
USB, Toslink, SPDIF and the professional AES/EBU input — this covers the entire range of commonly used digital interfaces.
However, due to the vast range of standards and frequent codex updates, as a timeless high-end loudspeaker, the ZERO 1 renounces a built-in wireless interface. Nevertheless, you can easily use the ZERO 1 as a WLAN loudspeaker via the wireless receiver of your choice (e.g. AirPort Express).
Analogue Inputs
Since the ZERO 1 comes with a digital FPGA front end, analogue signals (e.g. from turntables, amplifiers or measuring microphones) must first be digitized. The input board has an empty slot for this purpose. It can be fitted with an AD board without having to open the loudspeaker cabinet
"The ZERO 1 is completely different from anything else we have produced so far. And yet it sounds so amazingly familiar. "Purity Meets Performance" — when listening to the ZERO 1, we immediately realize that there is an Avantgarde Acoustics horn loudspeaker in front of us. An acoustic transducer from the high-end factory, which has been drawing on its understanding of tonal perfection for over 20 years to turn the superlative into a benchmark. An ambition that has left its mark on each and every detail of the process of creating the ZERO 1.
"From the material used to craft the cabinet and horn — a highly innovative ABS polymer with outstanding tonal properties — via ground-breaking FPGA processing which redefines digital quality through a series of filtering features to top-notch amplification technology, every component radiates our passionate and uncompromising approach.
"This culminates in an acoustic transducer with a convincing concept and amazing tonal presentation. A loudspeaker that is the first of its kind. Because it was created for an era that has just begun," said Holger.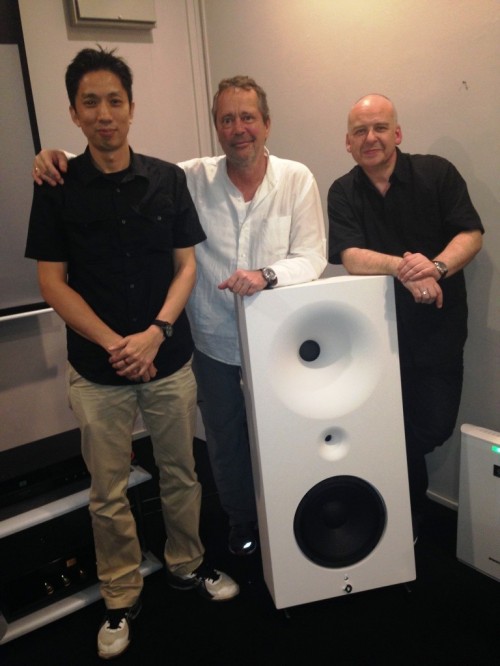 I had a brief listening session using CD quality FLAC, and hi-res music files stored in Holger"s iPhone, and came away very impressed with the sound quality. It makes Avantgarde horn technology much, much easier to love, and there"s less of that love or hate it sonic character of the traditional horn transducer. In Audio Note"s less than perfect showroom environment at Amcorp Mall, the sound was still smooth, with big solid images and very room filling. There"s an inherent warmth, body and immediacy not heard from previous Avantgarde designs. I think European hifi manufacturers are now leading the way to high end performance-meets-lifestyle designs, as Avantgarde is not the only high end manufacturer going this route. Exciting times are ahead for sure.
For enquiries or audition appointments, please contact Wong Tatt Yew at 019-2679087.