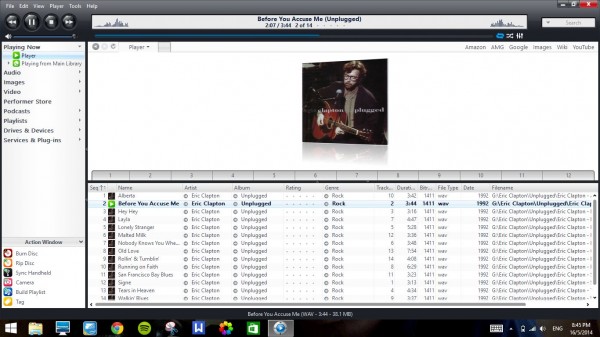 By Lam Seng Fatt
It has been quite a while since I ripped CDs simply because I had been downloading hi-res music files from various websites, some free and some I had to pay for. I recall I used Exact Audio Copy (EAC) many years ago to rip some CDs into FLAC and WAV files. At that time, audiophiles used either EAC (which is freeware), iTunes or dBpoweramp to rip their CDs.
After deciding to rip your CDs, you have to select which format to use – AIFF, ALAC, MP3, WAV, APE, FLAC, etc. Formats like FLAC and APE are lossless compressed files while uncompressed lossless files are WAV and AIFF. FLAC is popular because its file size is quite small, the compression ratio can be set and metadata can be tagged to it, but it cannot be played on iTunes. WAV is high quality uncompressed, but it cannot be tagged with metadata.
Thus I was pleasantly surprised that the j River V19 could rip WAV files with tagging. This coupled with the fact that I am now enjoying the TEAC UD501 DSD-capable DAC very much, have motivated me to rip my CDs so that I can listen to them in DSD format (I shall be posting more reports on this new and wonderful way of listening to your CDs).
In some forums, there have been forumers who expressed concern that the WAV files created by J River could have the metadata tagged with J River's proprietary encoding and that the files would not be played on another music player with the tags shown.
I set out to find out if this was true. With the J River, I ripped an Eric Clapton CD into WAV files with a portable Buffalo DVD drive and it had the album cover with names of songs and other data such as genre, bitrate, etc.
I opened the file with J River and clicked play to make sure it played with the album cover and data shown. I followed the same procedure with two other CDs, one ripped to WAV and the other into AIFF since that format is uncompressed and has tagging. I used an Acer laptop to do all that.
I stored all three ripped CDs into a thumb drive and then plugged it into a Lenovo laptop and I launched Foobar2000.
Then I played the Eric Clapton WAV files to find out if the album cover and other data were shown. They were. The metadata were also shown when I played the other WAV and AIFF files with Foobar2000 on the Lenovo laptop.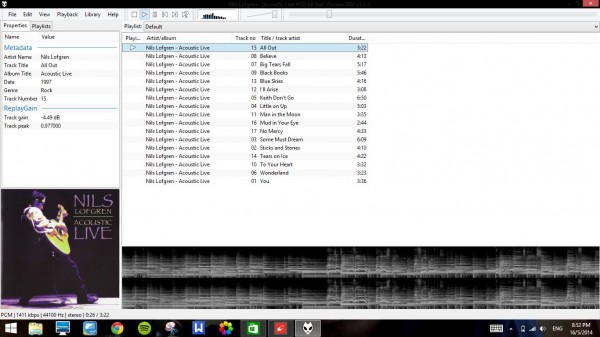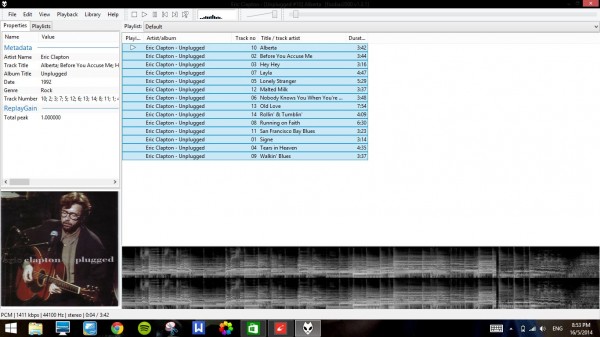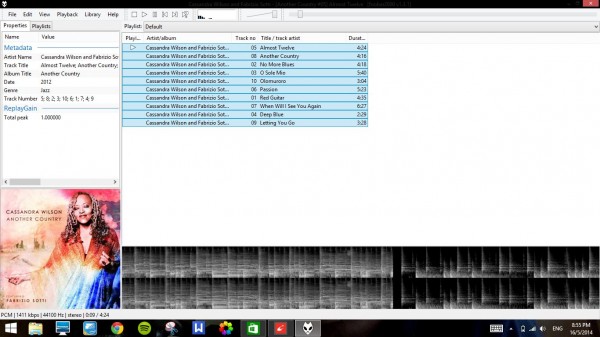 According to what I found out in various forums, ripping with J River in 'Secure' mode means the tracks are read twice and compared for errors before the ripping process actually takes place to ensure accuracy in ripping. Unlike EAC or dBpoweramp, it does not match rips with online database AccurateRip to remove errors.
However, those who have used J River's ripper have not complained about the lack of quality. Furthermore, ripping with J River is very simple and you do not need to configure complex and confusing settings like you would with EAC. I do not know about dBpoweramp because I have not used it before. Another thing – J River's WAV rips have tagging.
And so I have been happily ripping my CDs over the past few days…
Here's how to do it: