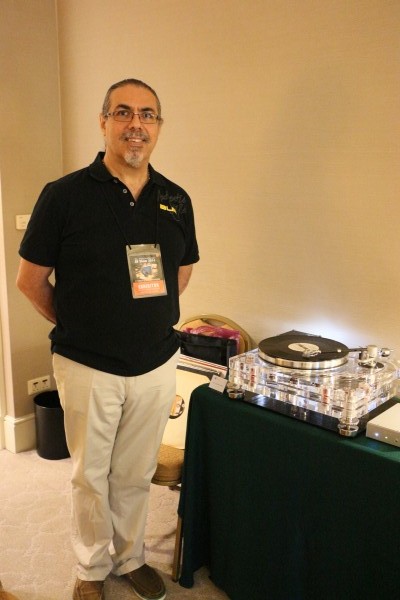 By Lam Seng Fatt
Now that I have recovered from hearing the same song played – I can't remember how many times – during the coax-vs-Toslink shootout, I can continue posting about what happened on Day Two.
We managed to find some time between the shootout sessions and during the lunch break to walk around the show.
I had a chat with Touraj Moghaddam of Vertere which was the highlight of the day. That man from Roksan was something else – he had a head filled with knowledge and engineering principles and it was a pleasure to meet such a knowledgeable person. The Vertere room was one of the highlights of the show.
We also attended a talk by Franck Tchang who was accompanied by his young and beautiful wife. Franck talked about his resonators and phase correctors and how his resonators could not only treat a listening room, but also make a house or bedroom more comfortable to live in.
Here are some photos of Day Two…