Article by Dick Tan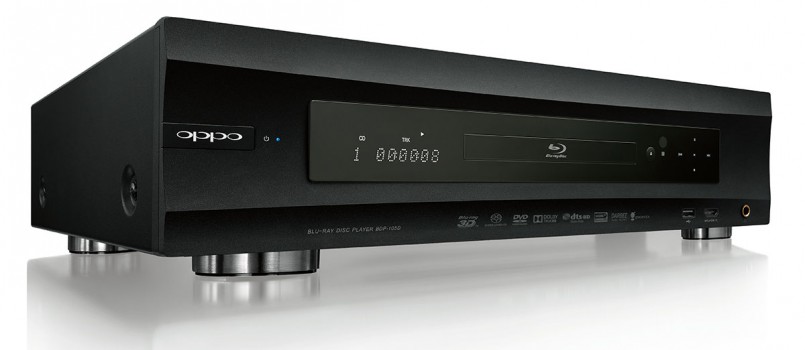 Since the advent of hi-fi, every product category, especially the source components have had a select group of manufacturers that are especially admired for producing equipment that offer exceptional performance and value.
During the era of the turntables we have the Linns, Thorens and Regas (the latter still doing so).  For the CD/DVD period, names such as Marantz, Denon and Pioneer stands out in particular and continue to do so for the BluRay Disc.
However, a relatively newcomer is seriously challenging the long cherished position held by the latter three.
Oppo Electronics which started out over a decade ago in the U.S. has established an enviable reputation since for making source components that deliver outstanding performance at outstanding value.
It is at this note that Oppo Electronics introduced its new range of AV products at the recent KL International AV Show 2014 and chief of its range is the BDP-105D.
Retailing at RM5, 300 the BDP-105D is the flagship of a two model BDP range which includes the more affordable BDP-103D.  Although I have not been able to inquire into the actual retail price of the BDP-103D at the time of writing I understand the difference is somewhat considerable.  And the two share an almost identical video section and its many associated features.
These videos features include separate video processors by Marvel and Qdeo for the dual HDMI outputs. Both models also support 3D playback and 4K upscaling.
Where the difference lie is in the audio playback capability, while the audio design circuitry in the BDP-103D is no slouch the BDP-105D has upped the ante with a vastly empowered, high end DAC (Digital to Analogue Converter) that features the much vaunted ESS Sabre Reference 32 DAC.
The ESS Sabre Reference actually allows the BDP-105D to offer two separate audio conversions, one in multi-channel mode, and the other in stereo.    For those interested, the BDP-105D also support DSD high resolution audio playback.
Measuring 430 x 125 x 311mm and weighing a substantial 8 kg, the BDP-105D offers exceptional performance value not only on audio but also on high def video.  It is after all a top class video disc player first and foremost.  Universally acknowledged by videophiles everywhere as an exceptionally capable BluRay disc player the BDP-105D has been taken by Oppo another rung up the video performance ante.  It now includes a new video processing circuitry called Darbee Visual Presence that claims to improve visual detail without adding unwanted attendant visual distortion that usually accompanies conventional sharpness and edge enhancement technologies.
Darbee Visual, a California based U.S. video support company first came out with outboard Darbee units about a couple of years back.   The BDP-105D and 103D are relieved to be the first BD players to offer the Darbee built-in.
In a nutshell the BDP-105D is a powerhouse of a universal BD player.  Though Oppo has not referred to it as a high end AV product I dare venture that its video performance will trump that of any high end HD video player.  And it will do this while giving them an incredible run for the money with its equally exceptional audio performance.
For further details contact: 
Oppo Electronic Sdn Bhd.
Tel: 03 79585399
Mobile: 0123894212
Article by Dick Tan