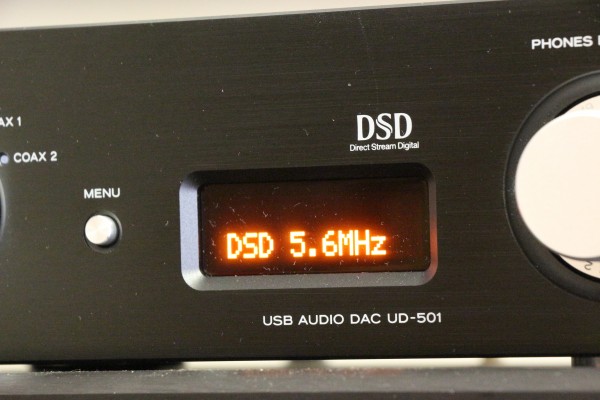 By Lam Seng Fatt
For around RM2,800 or even less – if you are nice to Kenny Sin of Hiway Laser in SS2, Petaling Jaya – you get a DAC that can handle DSD up to 5.6 and PCM up to 384. And it sounds quite good to boot. What more can you ask for?
The TEAC UD-501 DSD DAC has turned the hi-fi world topsy-turvy as it has changed the game totally. There were other DACs in the market that could handle DSD 5.6 and PCM 384 before the TEAC UD-501 was launched last year, but they were not at the price that the TEAC was sold at.
At the basement price level that the TEAC is positioned at, it is undoubtedly the market leader. And with a sound quality that can take on DACs costing two to three times more, it is a contender for mid-fi systems.
The TEAC is a smallish component as big as a dictionary and it features two co-ax jacks which can handle sampling rates up to 192, two Toslink connectors that can handle sampling rates up to 96 and a USB input that can handle PCM up to 384 and DSD up to 5.6.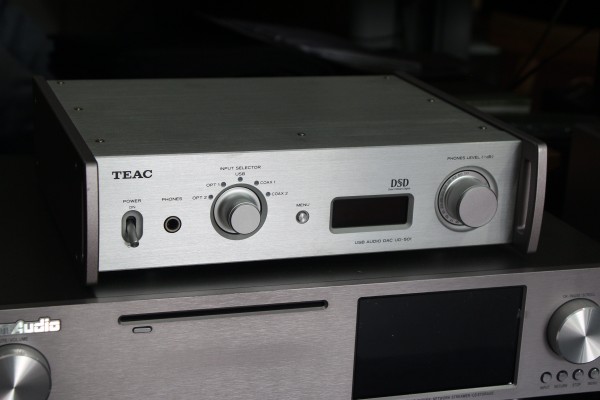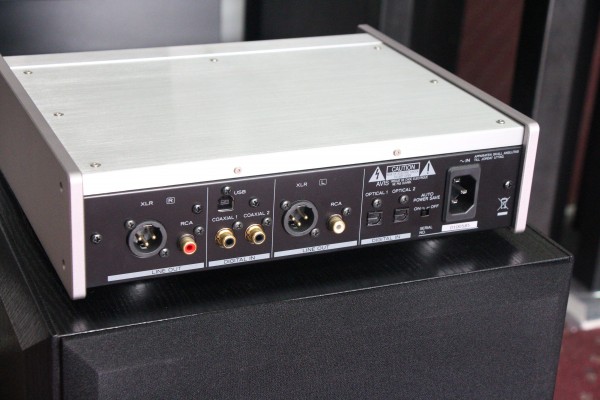 The output section of the UD-501 features two BurrBrown 32-bit DACs per channel and JRC MUSES op amps, also with a dual monaural design.
Its headphone jack is also not a simple add-on feature – it sounds quite good too.
In order for it to connect with your laptop, you will have to download a driver for Windows (click http://www.teac.com/product/ud-501/downloads/. Newer Apple laptops do not need a driver.
TEAC has its own music player, but I had problems trying to get it to play DSD, so I just switched to using the J River V19 that I have installed in my laptop and encountered no problems playing PCM up to 384 and DSD up to 5.6.
I shall not dwell too much on the features and all that and just get on with describing the sound quality.
First of all, using it as DAC for the CD player with Van den Hul Digicoupler co-ax and Optocoupler Toslink, it was discernible that the TEAC"s tonal balance was tilted to the bass. It had a bassy sound that would go well with thin-sounding systems, but it could be too much for a system that is already bass heavy.
However, by switching on the upconverter feature and upsample the 44.1 file to 192, the music sounded cleaner and less bassy. It is the first time for me that an upsampling function made the music sound a bit better; in other DACs, upsampling creates a "glassy", artificial kind of sound.
Next to set up is the PCM filter. In my view, the "Sharp" setting sounded best.
When playing 16/44.1 PCM files, the best sound was achieved with the upconverter on and the PCM filter set at "Sharp". However, when I streamed higher-res PCM files from the laptop, I felt that the music sounded better when decoded in the files" native sampling frequencies i.e. the upconverter should be off. With it off, 88.2, 96 and 176.4 files were played natively and sounded better. But the PCM filter should still be set on "Sharp".
When DSD is played, the TEAC offers several DSD analogue FIR filters – I checked them out and felt that FIR2 setting was the best. This setting featured fc at 90kHz and gain at 0.3 dB.
Once properly set up, I spent many, many hours playing around with the TEAC DSD DAC.
To test the DSD functions, I downloaded DSD 2.8 and 5.6 files from Opus3 and was pretty happy checking out the differences in sound quality between the two sampling rates.
More exciting was the fact that I could convert PCM files on the fly with J River V19 into DSD 5.6 and send them to the TEAC DAC as DSD 5.6 files to be processed in that format. I also spent much time playing ripped CD files from the laptop"s internal hard disk and even playing CDs with an external Buffalo DVD drive and sending them to the TEAC as DSD5.6 files.
This way, the CDs sounded less hard and harsh. Bright and brittle-sounding CDs were rendered listenable and good recordings were turned into magical moments.
The TEAC DSD DAC is surely a most affordable and most versatile DAC. If anyone entering CAS or even starting out in hi-fi asks me to recommend a DAC, I would point him or her to the TEAC without hesitation.
Certainly there are better-sounding DSD DACs out there, but they cost maybe 20 times more.
The TEAC UD-501 DSD DAC is available at Hi-way Laser in SS2, Petaling Jaya.