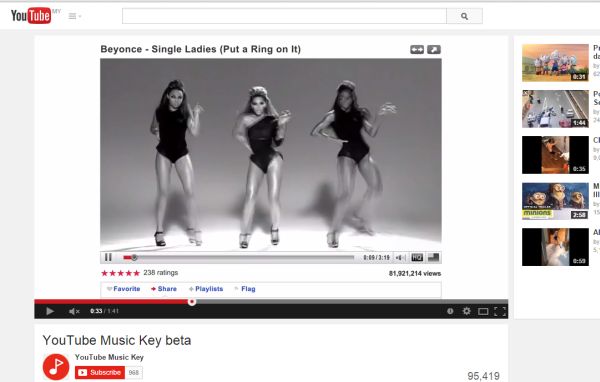 By Lam Seng Fatt
The times are really a-changing these days – and at a very rapid pace too. For the music lover and audiophile, this will change the way you access music.
From the outset, I must state that these days trends in CAS, DACs, streaming and digital music file formats, and how people access music files by downloading instead of buying physical copies of CDs are not decided by hi-fi reviewers or bloggers, but by the movers and shakers in – first and foremost – the Internet business such as Google and Apple, and then those in the hi-fi industry.
For example, the people behind the current trend of DSD over PCM (DoP) and DSD-capable DACs are:
From: http://dsd-guide.com/dop-open-standard
The following have contributed to this document and/or pledged their support for this format (alphabetical order):
Aesthetix: Jim White
Audirvana: Damien Plisson
Benchmark Media Systems: John Siau
CEntrance: Michael Goodman
CH-Precision: Thierry Heeb, Florian Cossy
ChannelD: Rob Robinson
dCS: Andy McHarg, David J Steven
XMOS: Ali Dixon
JRiver, Inc.: Matt Ashland
Light Harmonic: Larry Ho
Merging Technologies: Dominique Brulhart
MSB Technology: Larry S. Gullman
Mytek Digital: Michal Jurewicz
Playback Designs: Andreas Koch
Signalyst: Jussi Laako
Sonic Solutions: Jon Reichbach
Vitus Audio: Martin Kristensen
Wavelength Audio: Gordon Rankin
Independent: Dustin Forman
These days, trends in how people access music is decided not by consumers or even the companies that make and market the music – the record companies. Whether you will continue to buy a CD or pay for a download of an MP3 file from iTunes or a hi-res PCM or DSD file from an online music store like HDtracks or play from a commercial music streaming service like Spotify is determined by Internet giants like Google and now, YouTube (which is owned by Google btw).
YouTube has just launched YouTube Music Key in beta version and this could be a game changer for music delivery systems. Things change very rapidly in the Internet business. Recently iTunes reported a decline in revenue from its music downloads and reports said iTunes was facing stiff competition from commercial music streaming sites like Spotify and Pandora. But now, even Spotify and Pandora may lose a chunk of their business to YouTube's Music Key.
Read this announcement from YouTube's blog.
From http://youtube-global.blogspot.com/2014/11/youtube-music-2014.html
A new home just for music
Starting today, you'll see a new home just for music on your YouTube app for Android, iOS and on YouTube.com that shows your favorite music videos, recommended music playlists based on what you're into and playlists of trending music across YouTube. You can find a playlist to perfectly fit your mood, whether that's a morning motivators playlist or Boyce Avenue YouTube Mix. Check out the newest songs from channels you subscribe to, like FKA twigs or Childish Gambino. Or quickly find the songs you've played over and over and over again.
Full albums in high quality audio that are easy on your bandwidth
If a song exists in this world, you can probably find it on YouTube. But until today you couldn't easily find and play full albums. In the coming days, you'll be able to see an artist's discography on YouTube, and play a full album with both their official music videos and high-quality songs our music partners added to YouTube.
Introducing YouTube Music Key beta
You've asked us for ways to listen to music without ads, to keep playing music videos even if you lock the screen or start using another app, and to play music even if you're not connected to the Internet. That's why today we're introducing YouTube Music Key beta, a monthly subscription service starting with the promotional price of $7.99/month (discounted from $9.99/month) that will give you all that—ads-free music, background play and offline viewing. It will also include a subscription to Google Play Music, with 30+ million songs, expert-curated playlists, and in the coming days, the ability to watch many YouTube official music videos right from the app.
Thanks to your music videos, remixes, covers, and more, you've made YouTube the biggest music service on the planet. To turn YouTube into your perfect music service, we're launching YouTube Music Key as a beta with our biggest music fans first, and then we'll bring YouTube Music Key to the whole world together. So, if you see an invite in your app or email, try it out for six months for free.
As mere consumers in a world controlled by Internet conglomerates and as mere audiophiles and music lovers who have no or little say in how music is delivered to us, we can only wait and see which website will win The Streaming War.