Article by Dick Tan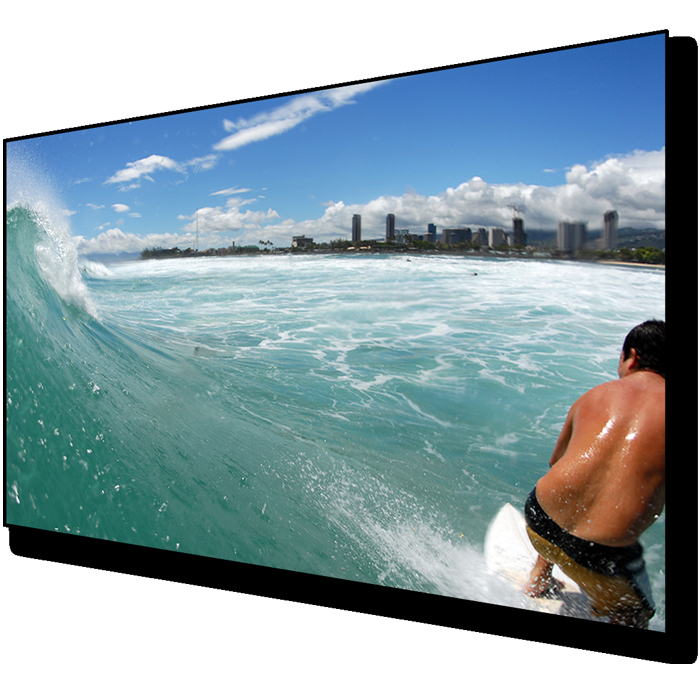 Not getting the visual impact from your 60″ HDTV ? Nothing is really wrong, you get a great picture and the colours are stunningly gorgeous. Yet there's this underlying  feeling of dissatisfaction that you can't quite explain. What is it? The answer is simple.
What you need is a larger screen, a much larger one.
It is a good guess when you purchased your 60″ HDTV that you thought, quite understandably then, that you were now in big screen nirvana. You have finally got what you  truly wanted and you made a promise to your better half that's where it all stops, no more spending our hard earned money.
Only now you are not quite so sure. Should you have gone for the larger 70″ or even perhaps the humongous 80″ HDTV ?
Well, that's a common mistake most of us make. Researches  have shown that most consumers often decide on a HDTV screen size as adequate only to regret not going for a bigger one three months down the road.
While that's true, big HDTV screens, the really big ones (70″ and up) can cost quite a bit more than what you are really prepared to spend or can afford. And this is inspite of the fact that big HDTV prices have dropped significantly over the years.
That leaves you with one just one viable option….  the two piece projector /screen route.
Contrary to a commonly held misconception that the front projection system is only meant for the well heeled its price price/cost is surprisingly dynamic. One can acquire a decent home theatre projector for as little as RM5,000.00 or a super expensive state-of-the-art system well in excess of RM100,000!
One thing they all share in common – the ability to deliver a truly big picture and with up-to-date technology, excellent image quality.
While the local projection market is fairly well themed with a varied selection of  front projectors the option for quality screens are a little scarce, until recently, when Macrologix Technology started to import the American range of Screen Innovation screens.
While Screen Innovations offer a reasonable selection of screen options they are best known for their Black Diamond screens which is available in a multitude of aspect ratio, size and framing options. However Screen Innovations' latest offering, the Zero Edge Series comes fully assembled, in one piece, as in a HDTV. The bezel though rigid is only 9mm thick. Its slimmer than most HDTV/UHDTVs. It can be wall mounted, as in a HDTV or suspended from the ceiling for a floating effect.
Its aesthetics are designed to compete with that of modern HDTVs and if you did not know better that is exactly how it looks.
According to Screen Innovations, one of key feature of the Black Diamond Zero Edge screen is its extreme flexibility in application. It can be used in either a completely darkened room as one would expect  in a high end videophile installation  or in a slightly brightened environment, as one would normally install a HDTV. Screen Innovations claims that the latter can be done without appreciation loss of contrast, colour saturation and black level.
Depending on actual application requirements the Black Diamond Zero Edge screen can be customised for sizes ranging from 80″ – 150″ in aspect ratios of 16.9 to 2.35.1 and screen gains of 0.8, 1.4 and 2.7. In general, the brighter the room the higher the required screen gain.
While the Zero Edge screen is undoubtedly intended for the upmarket segment of the video screen market Screen Innovation also offer a range of screens such as its more affordable Sensation and Performance series that should prove invaluable in assisting a tight budgeted, first time videophile attain the big screen experience.
Prices for the various configuration of Zero Edge screens starts at RM12,800.
For information contact : 
Macrologix Technology  Sdn Bhd.
Tel:  03 78807030/ Jason : 012 2122975
Article by Dick Tan