Article by WL Low
We had a bumper year for budget DACs in the digital sector this year, driven by the convienience and potential sound quality offered by CAS, no doubt. Here are some great bargains:
Chord Hugo: This little portable DAC is jewel like in it's design, and sounds like a million bucks too, due to it's clever algorithm processor. It's versatile too, because it actually doubles up like a high performance, 10W RMS rated, head phone amp too, which means you can take it along with you for great sound on the move. Not only does it do 32/384 PCM decoding, it does DSD 64 & 128 as well. Sound is highly resolving, classy and best of all, musical with all genres. Lam Seng Fatt just couldn't keep his hands off it!
Teac UD-501: This shoebox designed DAC that looks(and sounds) serious for a dinky box. It does everything just as clever as the above mentioned Hugo, meaning 32/384 PCM & DSD64 and 128 decoding, plus a high quality head phone amp or pre-amp configurable, except the potability part. This is serious hifi equipment class performance, sans the snobby price tag. The sound is highly detailed, fast & dynamic.  A great DAC/amp combo for young ones with a smart phone bursting full of MP3 tunes, or better yet, hi-res music files.
BMC BDCD 1.1/DAC1: A top of the range combo CD transport also includes a pre-amp section in the DAC 1. The top loading transport using the rsuper reliable Philips Pro 2 mechanism to read & send digital signal to the DAC via a custom BMC designed umbilical cable. Together, this combo sounds explosive like fast & furious. There's grand sound staging and imaging scale to boot, if the rest of your system is up to scratch. A trully top CD contender for today and any other day in the near future.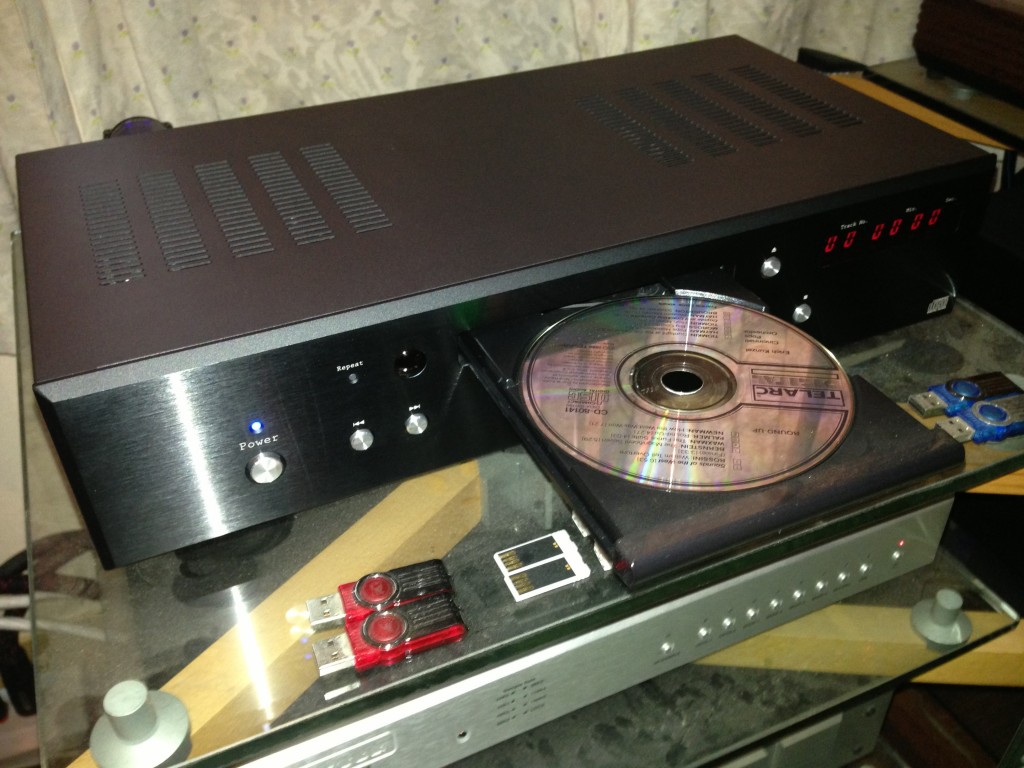 Soul Note SC710B: Missing the warm and soothing CD sound of the Philips/Marantz from the digital golden era? High prices for those pesky new or used TDA1541 DAC chip based players preventing your chocolate from melting in the mouth? Fret not, for there's Soul Note to the rescue. The retro CD sound is highly addictive and emotionally seductive. Tsai Ching's "Lau Ge" CD never sounded this sad, that tissues should be on standby when you listen is advised.
We move on to the Best Of 2014: Amplifier next.
Article by WL Low