Article by WL Low
SVS has always been known for it's high performance, great value subwoofers, but now they seemed to be aspiring to step up to just more than the lower octaves. SVS has just launched the Prime series of speakers for folks who want to go all the way with them.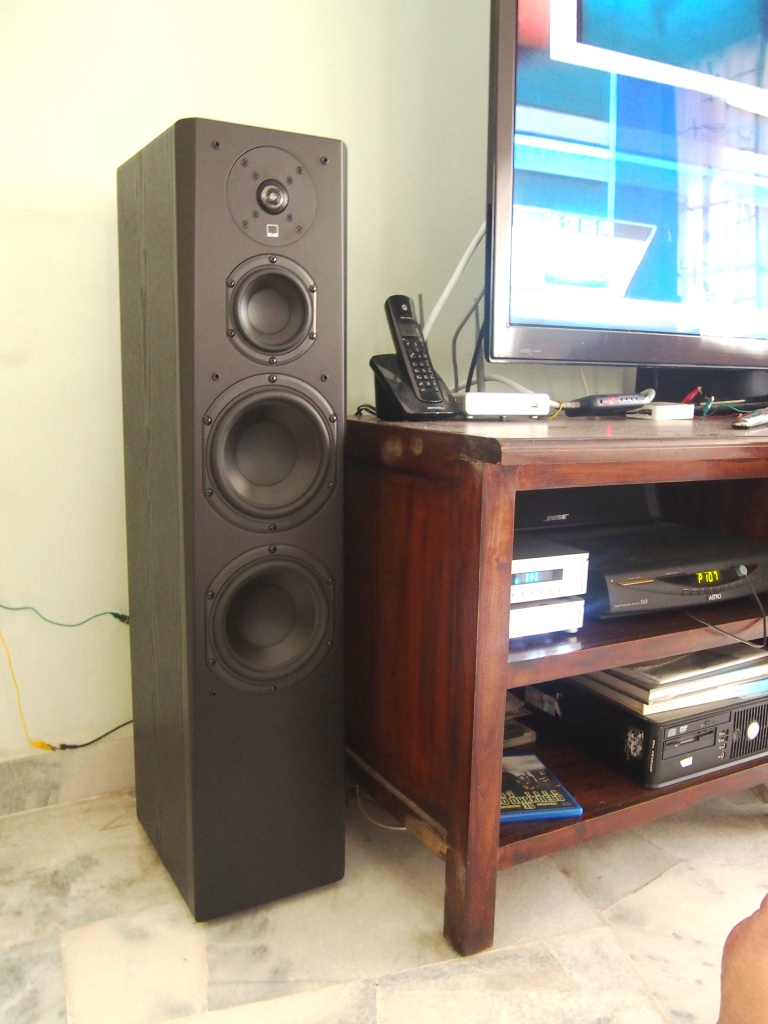 Max Audio Visual Trading initially also offered a pair of Prime book shelf for surround speaker role as well to complete the full 5.1 SVS experience, along with my resident PB-2000 sub-woofer. Due to the complications involved, as it involves wall mounting, I decided to do with the Prime Tower and Centre only for this review. The SVS Prime speaker series visually matches the the PB-2000 subwoofer, with same choice of black ash veneer wrap. The SVS Prime Towers are slim column 3.5 way design featuring an aluminium dome tweeter for high frequency output, a 4.5 inch mid range driver and dual 6.5 inch mid bass drivers. The Prime Centre carries the same aluminium dome tweeter, a 2 inch high mid driver and dual 4.5 inch mid range drivers over in a slim horizontal MTM design.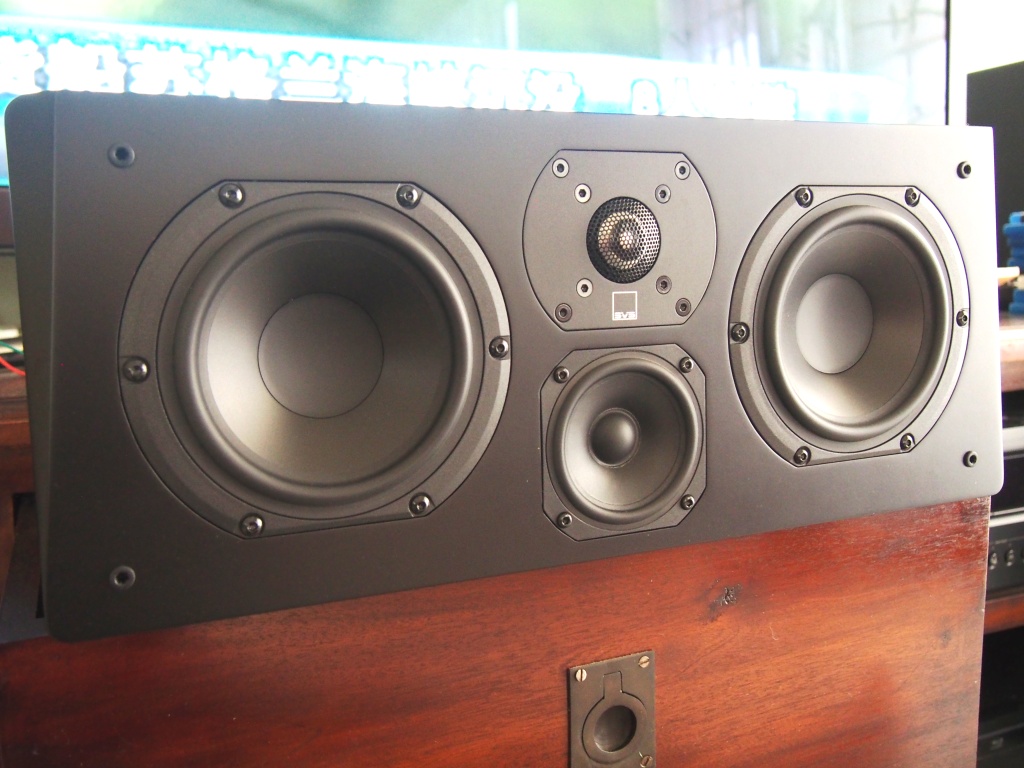 The speaker box have 45 degree trim around the edges of the front baffle, and it goes deeper as one inches further up the cabinet. This styling feature makes the 3ft high box looks slimmer than it actual is and helps to reduce frontal baffle diffraction for better imaging qualities. Same design cues applies for Prime Centre too.The Prime Towers come with a choice of spike or rubber feet floor interface for which I choose to use the latter to protect my marble flooring and match the Prime Centre which came with only rubber points for interface.
The SVS Prime Towers replaced my resident pair of Bose 301 MKII speaker and the Prime Centre replaced a single Bose 201 MKIII for speech and dialogue duties. Upon firing up, the SVS speakers sounded louder due to it's easier to drive nature. I had to re-set the speaker channel levels on my Denon AVR setting to suit. The SVS speakers had great sonic visceral impact, with neutral tonal quality if a little lean at first, but as the speaker settled in to the system, the leanness receeded. The SVS speakers traded the warmness of the Bose with distinct clarity, and pin point panning sound effects for fast moving scenes of movies. Fast and Furious 6, with all it's slam bang action and fast cars really played in to the Prime's hand. It made my resident Bose speakers sounded slightly murky by comparison. The SVS speakers also major on dynamics as gun shots and explosion scenes were handled with superb transient and speed. The movie dialogues and diction become effortlessly legible, even during noisy action scenes.
I placed the rear ported by design Prime Towers right next to my TV wall, with a 2 inch or so gap, and never suffered any boominess to the sound. May be I was lucky? May be the SVS is really designed to be placement friendly, because unlike Hi-Fi speakers, which are often placed well in the room for bass response and sound staging achievement, HT speakers are usually placed in living room or family lounges which cannot have a pair of speakers protruding in to the room. This helps WAF for the sake of domestic harmony and a happy home. Movies, after all, are a family program.
The SVS however are not a one trick pony, as it also serves music reasonable well too. Not trully to usual high end audiophile standards, but good enough to play minus one music to accompany my daughter's violin practices, and play chart music in MP3 files and CDs using the Blu-ray player for enjoyment of the family. As my daughter prepares her violin recital, performing Rossini's William Tell Overture, I played her the Round Up CD by Telarc for reference. This is a true blue audiophile classic which sound no worse, despite using an AV system for playback. The broad brush sound staging was still very apparent, with most of instruments still rather tone and note accurate for reproduction reference.
I noticed my daughters frequently playing CDs and MP3 files through the HT system in the family lounge during the time when the SVS Prime speakers are in the house. They seemed to enjoy the music more with the SVS than with my resident Bose speakers. They dance to the tunes being played and had a gala of a time. This is precious commodity in domestic bliss, bringing up the next generation to love music and movies.
After using the SVS Primes for more than a month or so, it was actually sad to see them go back to Maxx Audio. My little ones go back to their usual routine, the home reverts back to it's quiet non musical tranquillity with only the weekend movie blast sessions, by yours truly. This proves that the SVS Prime speakers are truly designed to do it all for the family use in mind.
The SVS Prime Tower retails for RM$4299.00/pair and Prime Centre RM$1699.00/pc at the time of review. They would probably cost a little more by now, due to the unfavourable ex-change rates the Malaysian Ringgit is suffering. Times are not great, but what is great is that for relatively little money (in the typically distorted audiophile realm) is that one can buy the SVS Prime speakers for the whole family's enjoyment bliss and domestic harmony. That is truly priceless.
SVS sold by Maxx Audio Visual Trading: 06-7620811.