Article by WL Low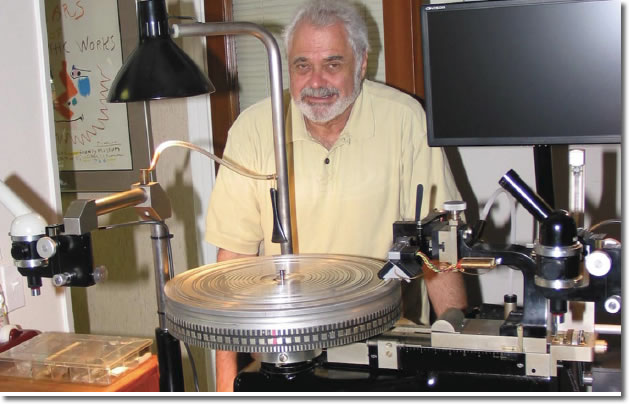 Most audiophiles would very likely have at least one Sheffield Lab CD or better still, LP in their collection. Doug Sax was the man behind most of the Sheffield Lab recordings and mastering. He worked as a mastering engineer up till a few years ago, most recent that I know of being Shelby Lynne's Just A Lil' Loving(another audiophile firm favourite recording). Doug may have done more work since, but that's beyond me.
2nd of April 2015 is a sad day, as Doug was lost in his personal health battle to Cancer. In his lifetime, Doug contribute to many, many recordings, mainly through his own modified or purpose built tube consoles. Many will immediately identify with Doug's signature sound recording, from a full fat bass, rich mid range harmonics, and treble in a smoky like room. Drum dynamics are always outstanding with any Doug Sax recordings, especially the Jim Keltner and Ron Tutt drum improvisation tracks on the Sheffield Lab's Drum Record as any audiophiles lifetime reference of an all out, realistic drum kit recording that captures all of the drum's dynamics, skin texture, and kick power.
Now that Doug Sax will not be making or mastering any more recordings, all those that bore his name before will become instantly sought after collector items. If you've got a couple of Sheffield Lab recordings, count your blessings.
Doug Sax will be missed.
Article by WL Low