Article by Dick Tan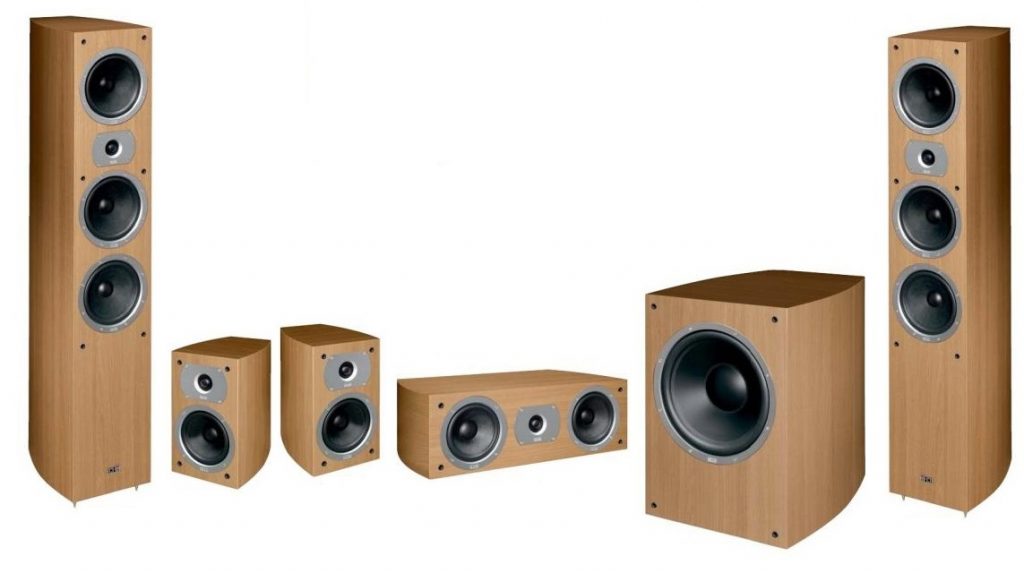 What is it about German made products that make them such objects of desire? Well, take a look at their cars. You will like to have one of those, don't you, even if you can't really afford one.
The same is true of German hi-fi products and one name that immediately spring to mind is Heco, a reputable and long established German speaker company that was founded some 65 years ago. Just to give you an idea of how specialised Heco is, the company today builds at least 15 series of speaker systems covering more than 50 models.
According to Heco, no matter where your musical taste may lean there is always a pair of Heco that will suit your needs.
With that in mind Heco recently announced the release of its mid ranged Victa Prime Series that includes six full range speakers and an active subwoofer.
Designed to provide optimum performance in both 2 channels hi-fi and multichannel home theatre set-ups, the Victa Prime Series comprises three floorstanding models (Victa Prime 702 at RM3,238 per pair, Victa Prime 602 at RM3,062 per pair and the Victa Prime 502 at RM2,829 per pair), One bookshelf model (Vista Prime 302 at RM1,588 per pair), one centre channel speaker (Victa Prime Centre 102 at RM769 each) and an active subwoofer (Victa Prime Sub 252A at RM2,420 each).
Largest of range the Victa Prime 702 measures 203 x 1052 x 315 mm and features dual 6.5″ woofers, one 6.5″ midrange and a standard 1″ dome tweeter.
Rated to be able to handle up to 300 watts of power input into either 4 or 8 ohms impedance the Victa Prime 702 is of above average sensitivity requiring only 1 watt to produce a 91db sound pressure level.
Although a little taller and wider the second rung Victa Prime 602 is less deep and features dual 5″ woofers and dual 5″ midranges. Power handling is rated at 280 watts.
Smallest of the floorstanders, the Victa Prime feature one 6.5″woofer and a similarly sized midrange. Power handling is rated at 265 watts.
The Victa Prime 302 compact bookshelf model measures 203 x 347 x 315mm and features a 6.5″ woofer. It is intended for use in a small hi-fi set-up or in a multichannel mode as a surround speaker.
Taking up centre channel duty is the Victa Prime Centre 102, with dual 5″ woofers and a 0.75″ tweeter in an enclosure measuring 482 x 157 x 265mm.
Lastly, anchoring the system in a home theatre mode is the Victa Prime Sub 252A. Measuring 318 x 450 x 405mm the Victa Prime Sub 252A feature a 10″ reflex loaded woofer driven by a built-in 200 watts power amplifier. Heco claims a very low bass extension of down to 22 hertz.
Standard features shared by all models on the Victa Prime Series include the use of long fibre paper cones for bass and bass/midrange, heavily braced MDF enclosure panels and a specially milled mounting ring to minimise mechanical vibrations between the drive unit and the enclosures.
The Victa Prime Series is available in either Ash Black or Expresso Vinyl.
For further information contact:
Audio Art Sdn Bhd
David Low
Mobile: 012 2499823
Article by Dick Tan