Article by Dick Tan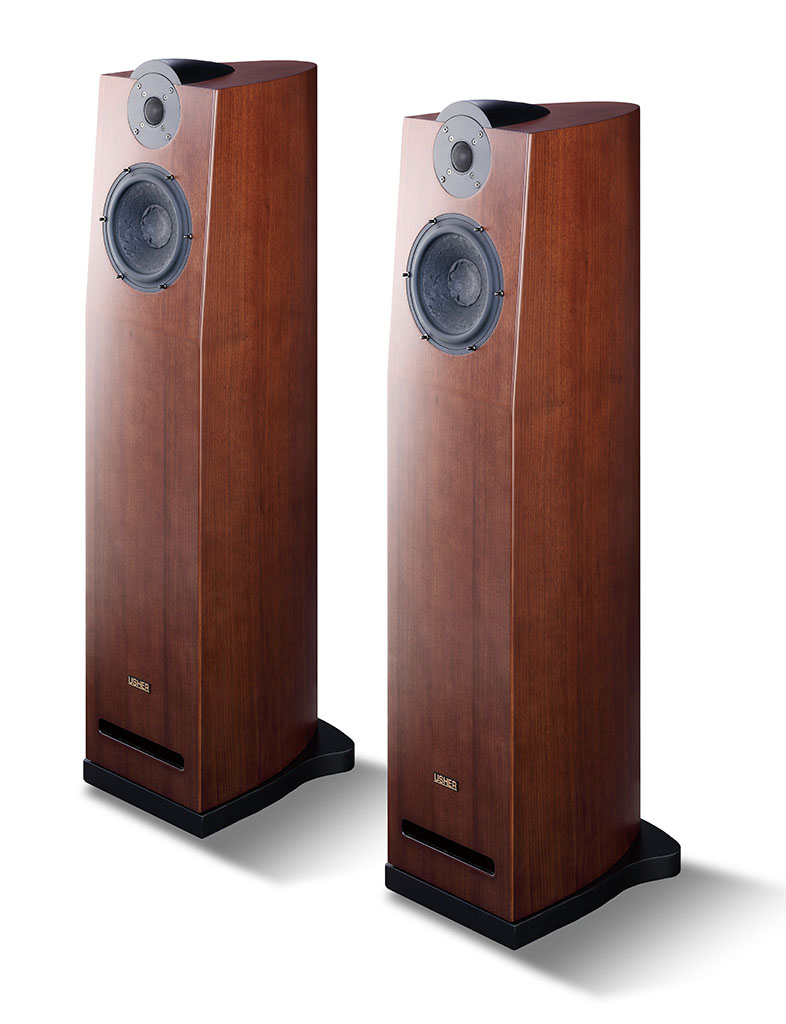 Usher, founded in 1972 in Taiwan has carved itself a well earned reputation for making high performance speaker systems that looks good, sounds good and yet does not leave a huge dent in your bank account. Its founder and engineer -in-chief Lien-Shui Tsai, a committed and passionate audiophile holds a strong view that high performance speaker systems should be a luxury all audiophiles ought to be able to afford.
Part of Usher's new N Series the N6311 is a relatively compact floorstanding speaker that measure 23.8 x 29.2 x 45cm yet weighs a solid 25kg. Recommended retail price is RM5, 080 per pair.
Enclosure integrity, in ensuring a minimal cabinet vibration level is one of the, if not the main reason for the N6311's heft. In addition to the extra thick MDF enclosure panels the entire cabinet is extensively braced internally, especially at the baffle.
Finishing of the cabinet can only be described as superb in a rich shade of natural walnut.
A two way design the N6311 feature a 7″ carbon fibre/paper cone bass midrange drive unit that resides in separate segment of the enclosure.
The tweeter arrangement on top of the enclosure is not unlike that found in the higher-end B&W 's and features a faceplate to enhance dispersion while cutting down on diffractions. Like the woofer, the 1″ dome tweeter is also housed separately in a rear chamber to cut off unwanted rear wave interaction from the bass unit.
Conservatively rated at 80 watts power handling capability the N6311 is of average sensitivity requiring 1 watt to produce an 87db sound pressure level.
Bass loading is via an elegantly thin slot located at the front bottom of the baffle.
According to Usher the front reflex slot should make speaker placement a lot easier and the risk of bass boom reduced significantly.
Other key features include a cast iron baseplate and a super low distortion drive unit motor system.
For further information contact:
CMY Audio & Visual
Tel: 03 21439406
Article by Dick Tan