Article by Venoth Nair
Catering to a new breed of Hi-Fi enthusiast, Head-Fi as it is known is the practice of audio enjoyment by virtue of either earphones or headphones. These portable audio output devices have been around for quite a while but only recently have really taken a turn and become a true force to be reckoned in the audio industry, producing some audibly amazing products. In today's topic, we're going to talk about headphones in particular, breaking down the various types and advantages to this type of product to provide a better understanding on what it means to be a Head-Fi enthusiast.
Headphones capitalize on the premise of being portable and easy to pair as you can easily use one with any device or source, provided it has a matching output as the connector on your headphone. Headphones come in a variety of connector options with the most common being a mini jack (3.5mm) or the standard jack (6.3mm) with some models being able to interchange between both sizes. Some fancier pricier models come with Balanced XLR connectors to be used with high end equipment or in recording studios.
These simple portable sound devices have a wide variety of uses and are designed to perform according to the type of environment it's used in as well as the purpose it is used for. To begin with, headphones come in three designs, the first being an open back design, then a closed back design and finally a semi open design. The difference between these three designs is the effect that the body of the headphone plays against the characteristic of the sound.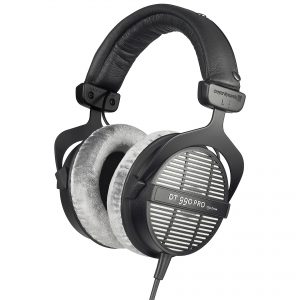 Open designs have perforated cups behind the sound producing diaphragm which allows air to flow freely in and out of the headphone. Open designs tend to have a wider soundstage and have a livelier sound. This however does come with a caveat, as the sound that you're listening to will leak out and sounds from your surrounding will also be able to come in. This trait limits the usability of open back designs as they perform their best in a quiet environment, like say your home or a studio. A library would also be a great place, but I am pretty sure the people around you would not be too pleased with your music selection bleeding out.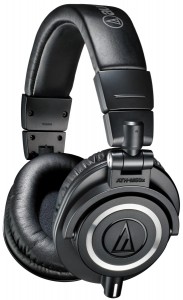 Closed back units on the other hand have a totally sealed rear cup keepingthe sound contained within the earpiece itself. These headphones don't sound as wide as their open back counterparts, but do not suffer from noise pollution when they operate. These units are more flexible as their suitable for any environment. Some newer models also incorporate noise cancellation technology to reduce external interference even further.
The semi open design sits between these two, which is some sort of middle ground for those who want a more balanced performance. These pseudo design headphones can sometimes be a tough sell as their open attitude tends to stand out more than their closed side so do try before you buy.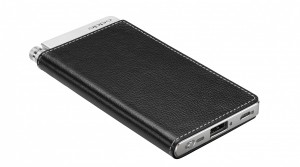 To assist headphones in banging out the tunes, many prolific audio manufacturers have engineered headphone amplifiers and DAC's that take advantage of the performance of these Cans and give you an audio presentation that is anything but ordinary. These make headphones a great alternative hi-fi product as they are cheaper to purchase and don't take up much room in your living space.
By no means do these products outperform a regular hi-fi setup, but what they do offer is a great method of enjoying music in different situations such as on the go, or in a shared space where you can't have a full blown setup.
The most standout feature about headphones is its mobility. Headphones allow audio enthusiast to indulge in their musical fetish without having to lug around their entire system. As long as these beauties are paired with an equally capable source, like a high performance portable music player, you're good to go. Headphones deliver the hi-fi experience on a personal level allowing users to spoil themselves endlessly without disturbing anyone (except when their on open back headphones in which case the person next to them may be affected).
If you're pressed for space or are always on the move but want to enjoy great music presented the way it should, then do check out the latest batch of headphones on offer. You will be pleased with what you hear.
For all things headphones, do stop over and sample the latest range at the coming KL International AV Show 2015, July 03 – 05, at the JW Marriott Hotel Jalan Bukit Bintang, Kuala Lumpur.
Article by Venoth Nair