The Computer-Audio Revolution
Article by Venoth Nair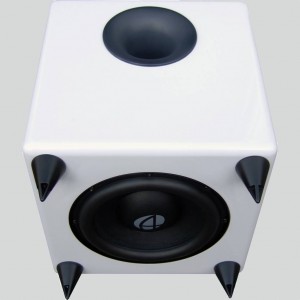 It's hard these days to draw a line between the computing world and the AV industry. Equipment these days are always in some way or form able to work with the wired or wireless devices, linking everything from receivers and players having built in network, Bluetooth and wireless internet connectivity. The marriage between the AV and IT world has spawned many hybrid companies that produced audio products catering more to the audiophile computer users. These products come with designs and features that are focused on getting the best audio performance from your music stored on any of your desktop or portable IT equipment.
Audioengine is a small but well established equipment manufacturer that does exactly that. Providing complete audio solutions for IT users to maximize their audio enjoyment from their music selection found on their computers or portable devices. Audioengine's lineup includes active and passive speaker systems, DAC's, a desktop amplifier and even Bluetooth speaker systems. These are audio equipment designed to be simple, plug and play audio systems that work directly with your PC requiring minimum add-ons.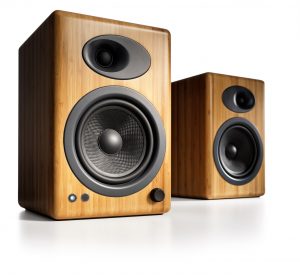 One of the most noted offering from Audioengine is the A5+ active desktop speaker system which delivers amazing Hi-fi quality sound from a small, beautifully packaged speaker. Priced at RM 1,650 the A5+ is also an affordable upgrade from the standard, mediocre desktop speakers. You could further upgrade these speakers with the addition of Audioengine's own S8 subwoofer if you'd like more thump to your tunes.
Short on desktop real estate but still want to experience good sound? Then Audioengine's A2+ is the answer to your needs. With its small footprint and extensive feature list, these speakers are an excellent upgrade to any desktop system needing an audible boost without eating up the entire desk.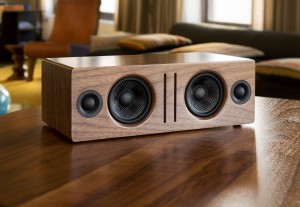 To cater to the portable device fanatics, Audioengine has launched its latest Bluetooth speaker range, the B2, which retails for RM1, 250 comes in three classy finishes. These small but highly capable speakers deliver excellent performance in a small package with all the amenities you need keeping perfect functionality while maintaining simplicity.
If you're a computer person who enjoys listening to music from your pc or other digital media sources and want a simple no nonsense approach to hifi, then the Audioengine line-up should be high on your shopping list.
Come and check out their full range in the Digital Audio Studios room at the coming KL International AV Show 2015, July 03 -05 at JW Marriott.
Article by Venoth Nair