Connecting The Future
Article by Venoth Nair
In 1983, Audiolab made history when it launched its first product, the 8000A which was an integrated amplifier that broke all the rules when it came to price and performance and introduced Audiolab as a thoroughbred hi-fi manufacturer. They then continued their success by introducing a complete range of equipment like the 8000S amplifier, 8000T tuner and the 8000M monoblock which solidified its reputation as a genuine hi-fi company. The 8000 series as it would come to be known would go on to receive many accolades which further attested to Audiolab's strength as a proper hi-fi establishment.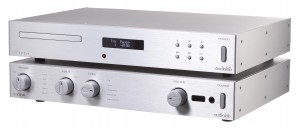 Fast forward 20 years and Audiolab has returned once again to make waves in the audio world with its new and improved product range, the 8200 series. This series comes in with a wide range of equipment offerings which allows users to select a component based on their specific hi-fi needs.
The 8200 series has two CD players, the 8200CD and the 8200CDQ. What sets these players apart is the functionality between the two, as the 8200CDQ unlike the 8200CD also comes with a built in preamplifier. So you could, should you desire, pair it with any power amplifier and run it as a complete system.
The various components on offer also mean you could pair up the different parts to create different system combinations. For example, it would be possible to use the 8200A as an integrated amp or switch it to pre amp mode and pair it with a set of 8200P's for a more powerful pre-power combo system. The flexibility on offer makes the new Audiolab system highly customizable.
Understanding that audiophiles these days have a strong emphasis towards digital and online music, Audiolab has furnished all its players with USB connectivity and additional digital inputs. What this means, is users now have the ability to maximize on the amazing sound quality of the Audiolab system to playback all their stored digital music.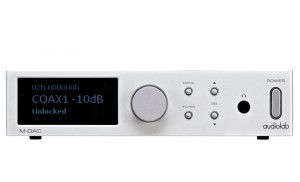 Desktops audio enthusiast can also rejoice as Audiolab has introduced a new line of product known as the Lab series which uses a half sized form factor. This series is focused on users who need a complete audio solution which is flexible and customizable without occupying too much space. These components use the same high quality internals as their full sized 8200 series counterparts so there is no worry of being shortchanged when it comes to performance.
Curious to know how good the new range from Audiolab sounds?
Then come check out the full range and give them an audition at the coming KL international AV Show 2015, July 03 – 05 at the JW Marriott.
Article by Venoth Nair