Article by WL Low
Folks!
It's nearly 4 weeks to go before the grand event of KLIAVS 2015 takes place in the JW Marriot Hotel of Kuala Lumpur. 03-05 July is the date, so please mark your calenders.
To promote KLIAVS 2015, we will feature new updates of what's to be demo-ed at this year's show, here at AV2Day.com, as the show's official digital media.
Promo activities will also feature the organising commitee on Red FM radio morning show some time this month, as we give away show CDs to call ins and KLIAVS 2015 show tickets to lucky callers. So do stay tuned in to Red FM 104.9 for those in Klang Valley.
This year's KLIAVS 2015 will also feature a series of hifi seminars to be presented by a carefully selected list of distinguished HiFi designers and legendary luminaries.
The AV2Day.com editorial team will also be on hand to answer all your AV and HiFi questions at our help desk, to be featured on the 4th floor foyer area.
For bargain hunters, cash & carry items will be available at selected dealers. KLIAVS 2015 will feature something for every AV and HiFi enthusiast.
See ya all next month!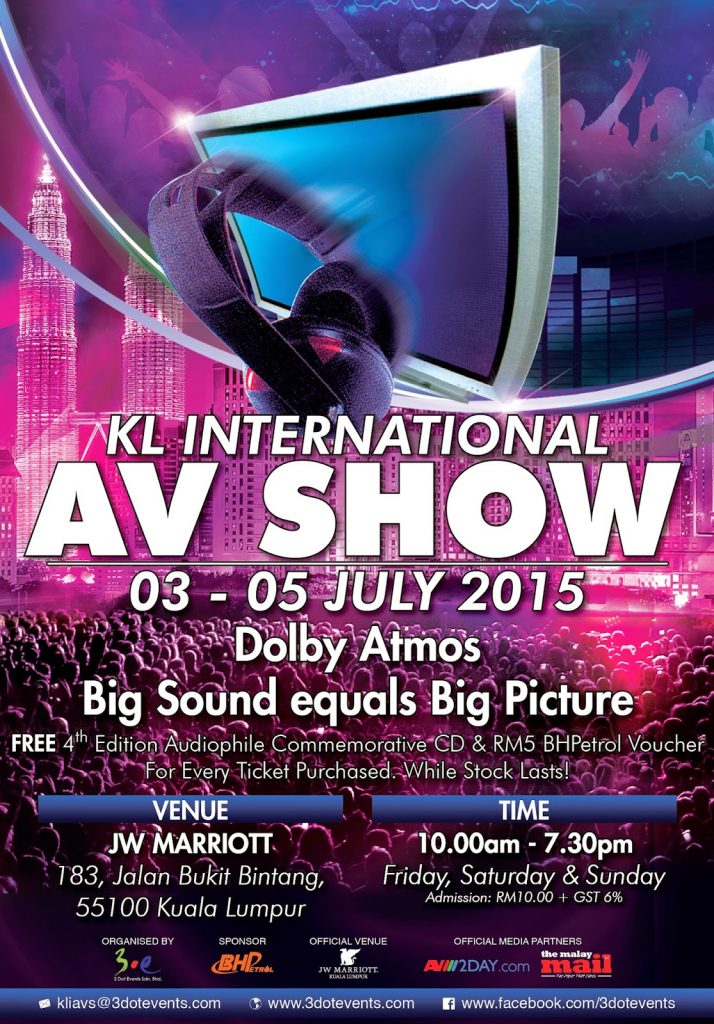 Article by WL Low