Article by WL Low
My sonic experience continues with more picture below: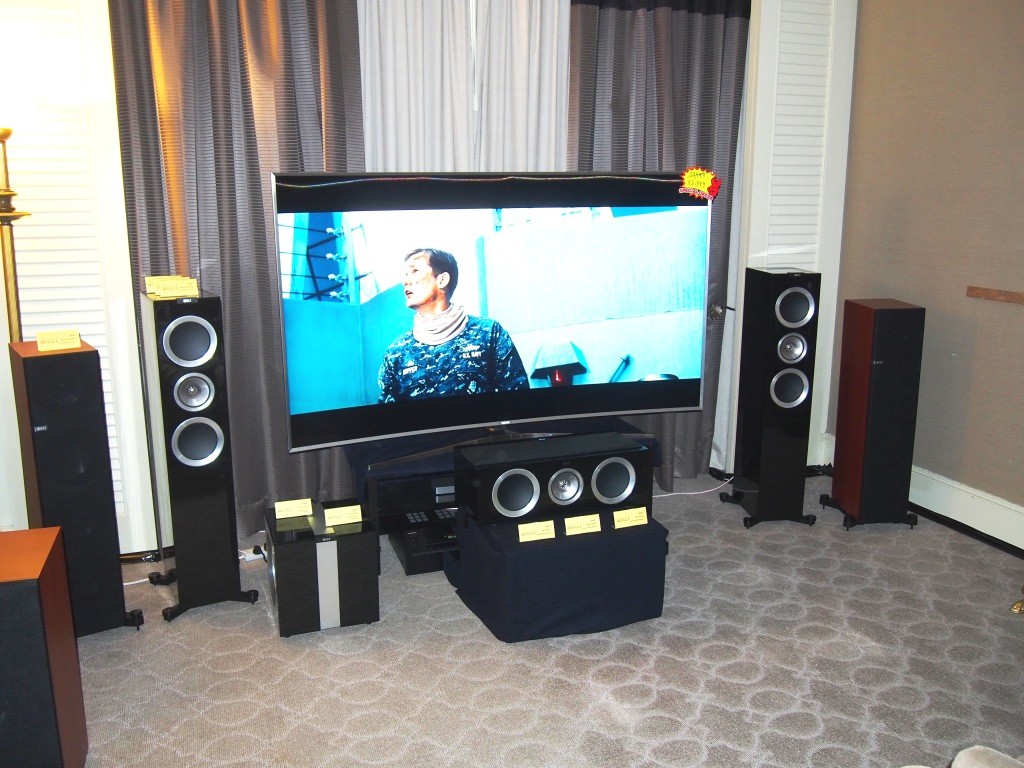 Hoe Huat/Perfect Hi-Fi demo-ed HT 5.1 with KEF speakers, Onkyo AVR & Samsung curved screen TV, seen here with a clip from the movie "Battleship".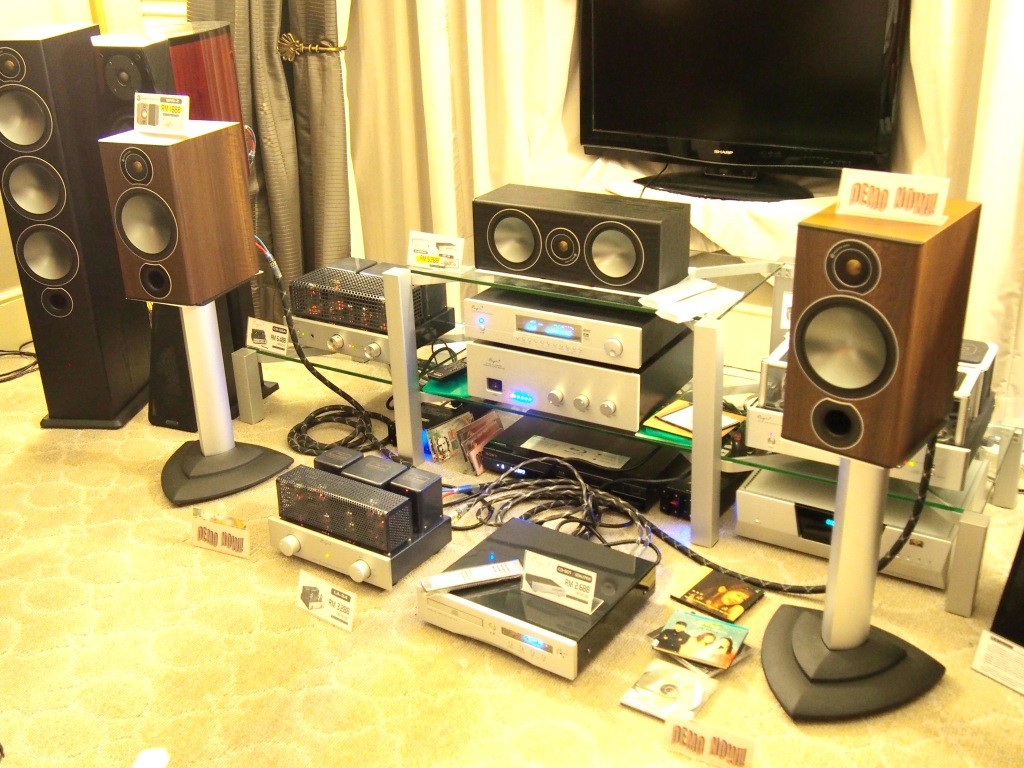 Cayin Spark CD player, tube amp and Monitor Audio speakers as demo-ed by Ban Leong Bros.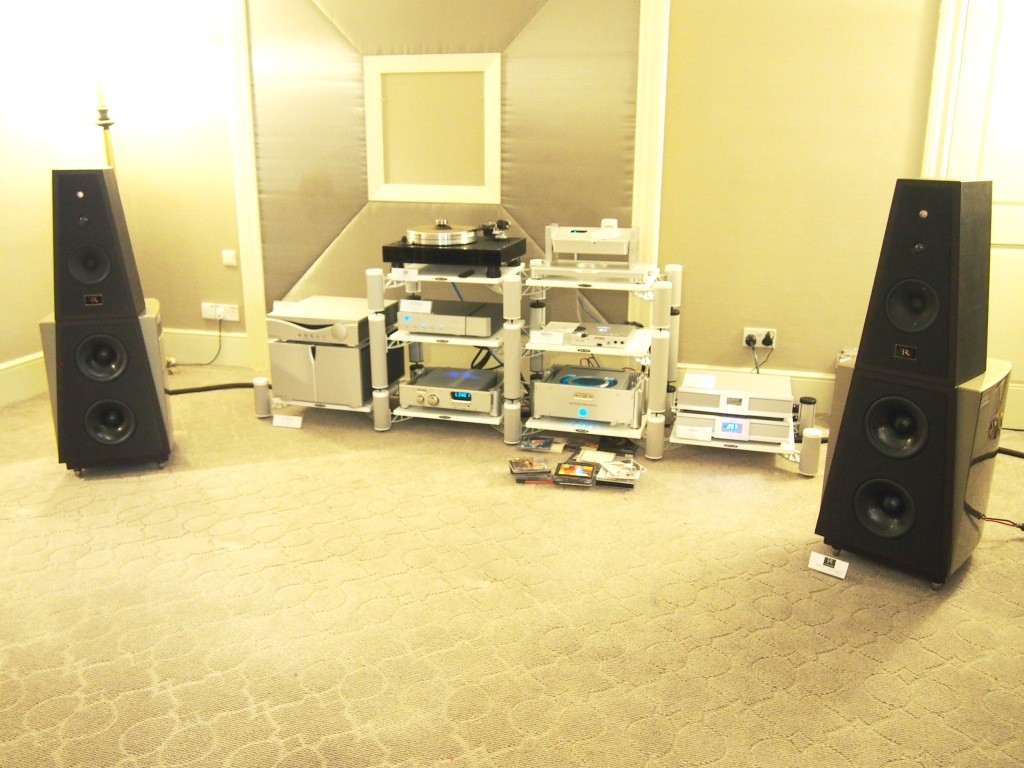 Rosso Fiorentino Siena speakers, driven by Chord electronics, VPI turntable and Isotek PLC. The sound was full, resolving, and had excellent PRAT qualities when driven by the analog source.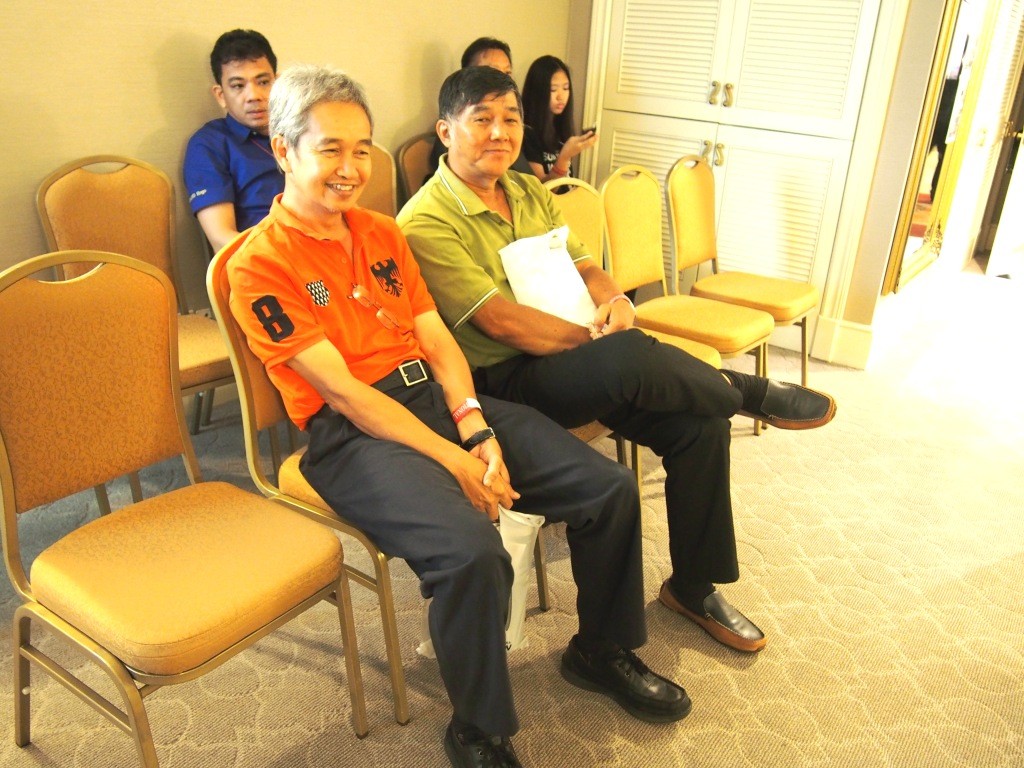 Golden & Silver Ears pair! These are the grand daddies of the hifi sifu world from the 80's, seen here all approving smiles for the ablove system demo-ed by Centre Circle Audio.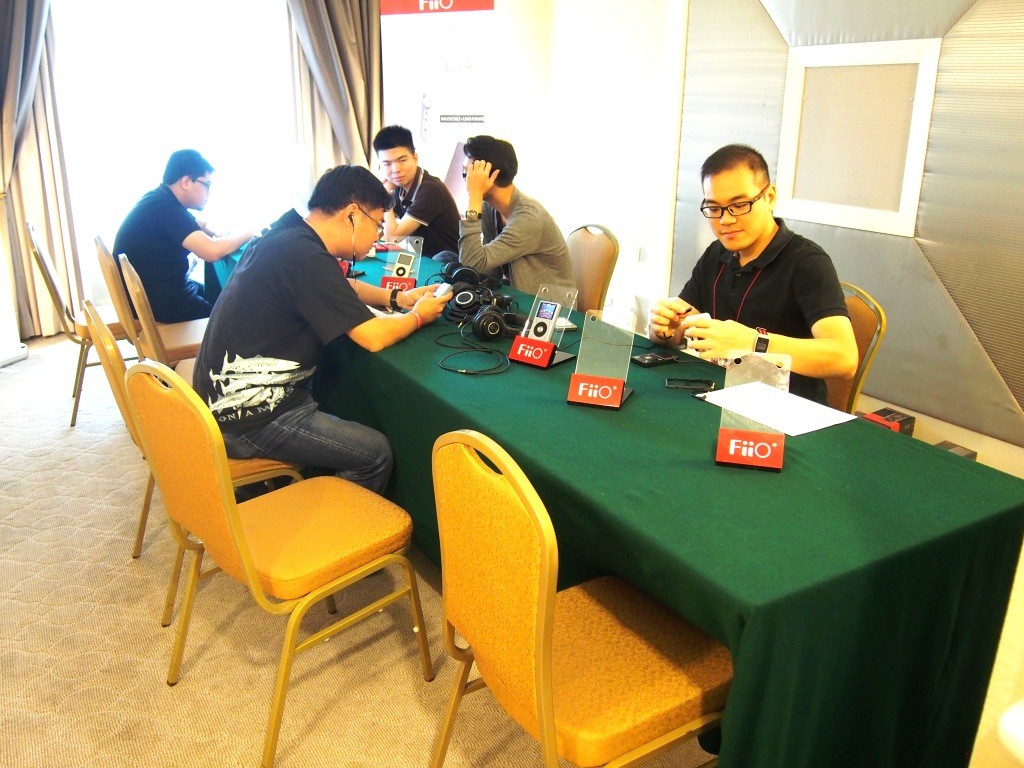 Fiio, portable hi-rez music player, sounds mighty fine when directly driving headphones, but need optional head amp to sound at it's best!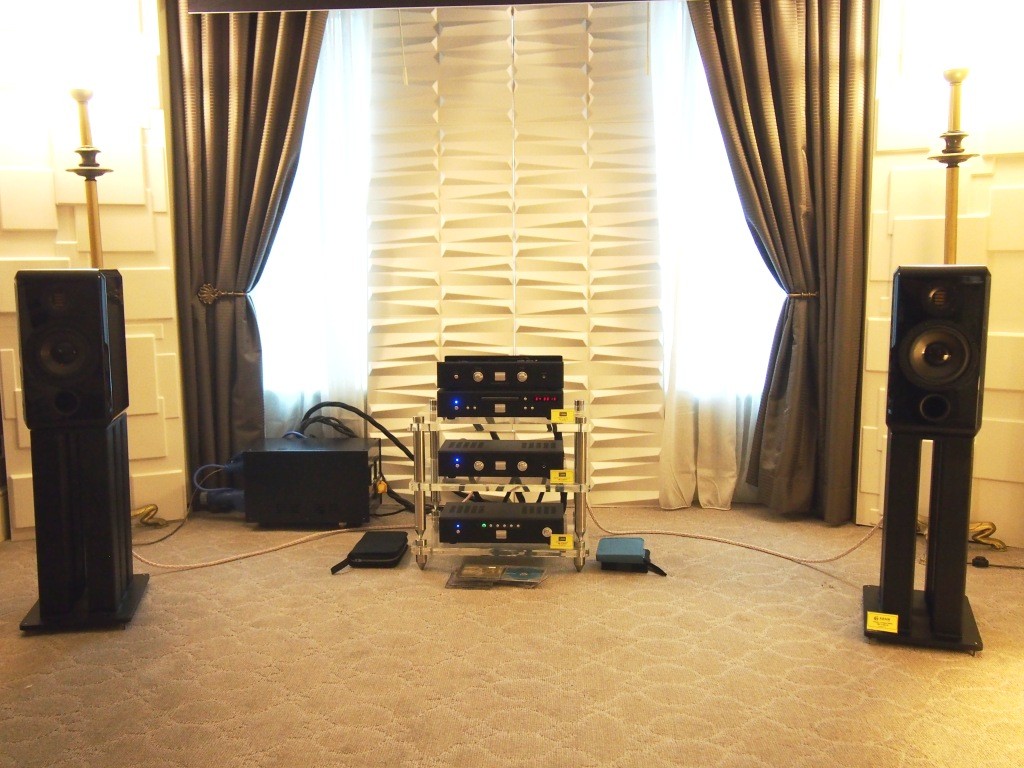 Soul Note CD player and 10W integrated amp driving a pair of Adam studio monitors to great effect. This is an interesting system with potential for greatness in faithful sound reproduction.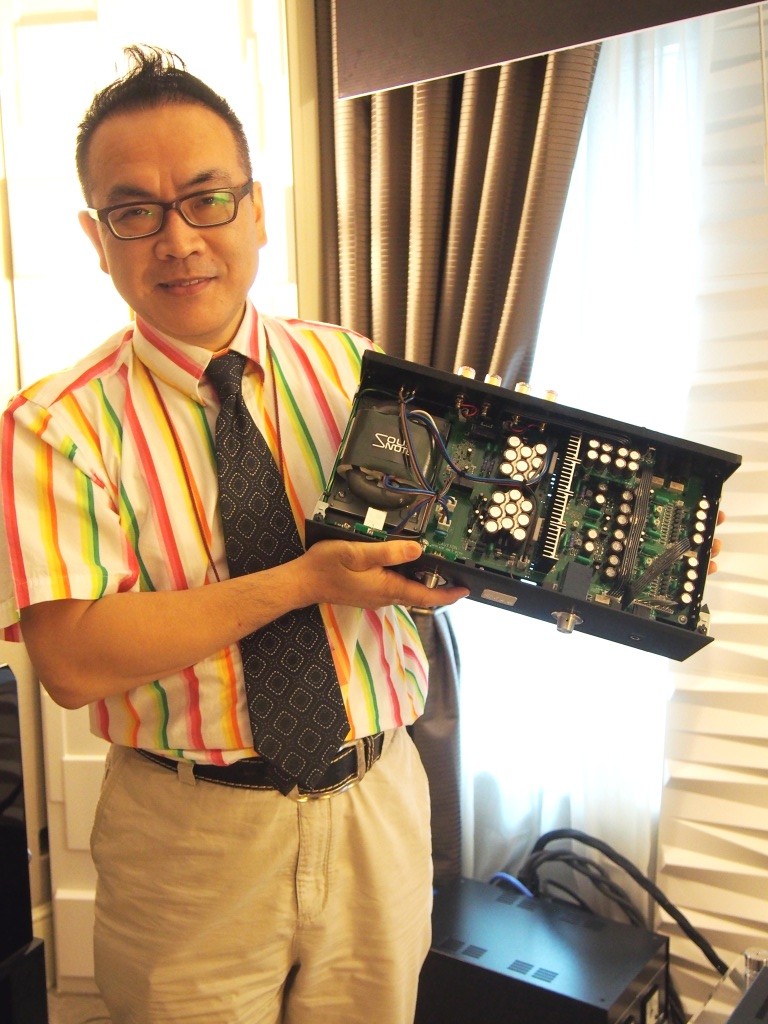 Kiko-san, the Sales Engineer for Soul Note showing off the unique internals of the 710 integrated amp. Note the oversized C-core transformer for it's unique signature sound, Alps Black Beauty volume pot, a pair of Sanken transistors and capacitor bank glue tweak do the trick! Very like able sound is the result.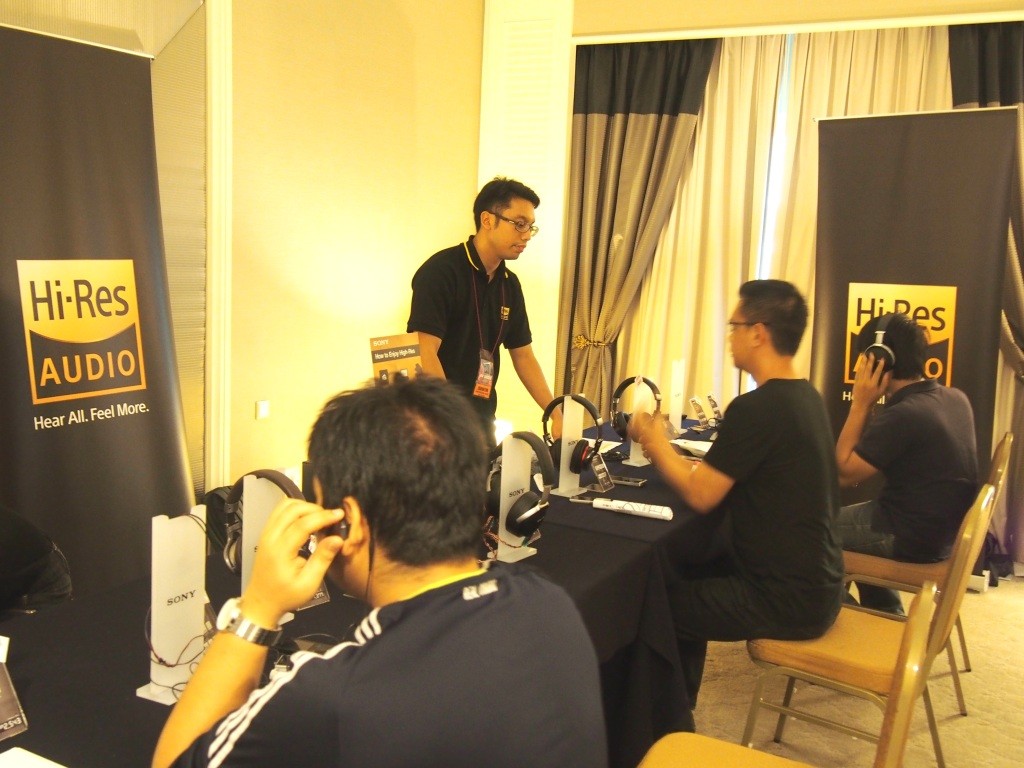 There was a long, long queue forming outside the new Sony Walkman hi-rez portable player. I didn't have the time to wait in line.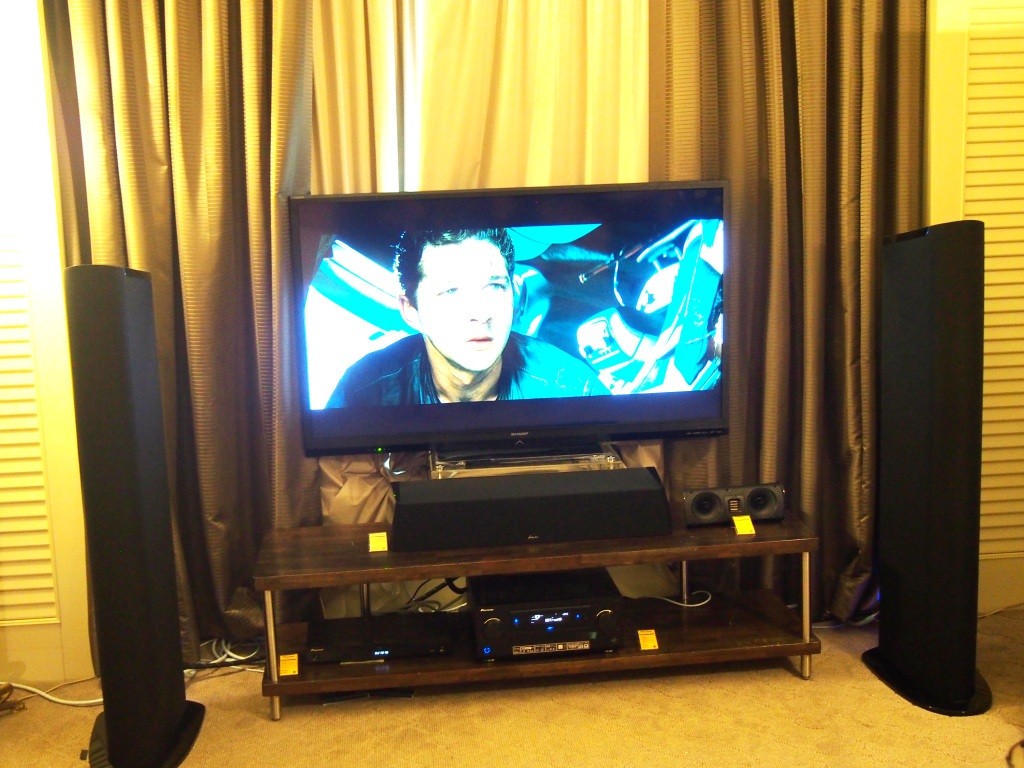 A&L Audio & Visual showcased HT 5.1 with Golden Ear speakers & Pioneer BDP and AVR with Panasonic TV.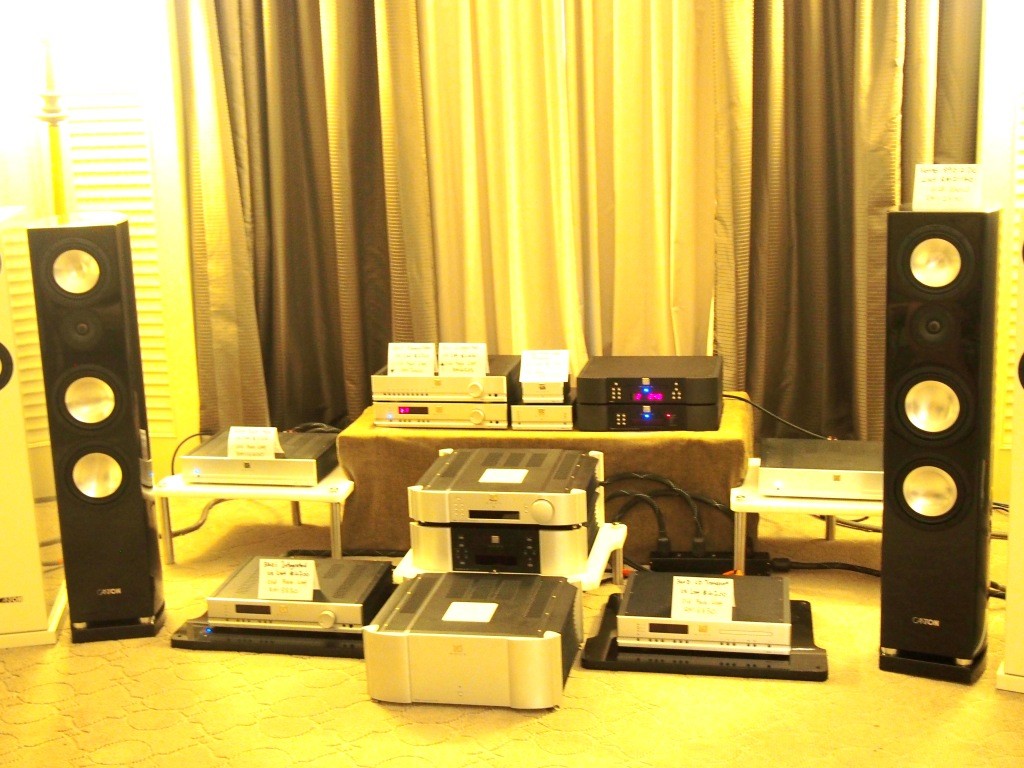 Sim Audio elecronics and Canton speakers are not the best sonic pairing as demo-ed here.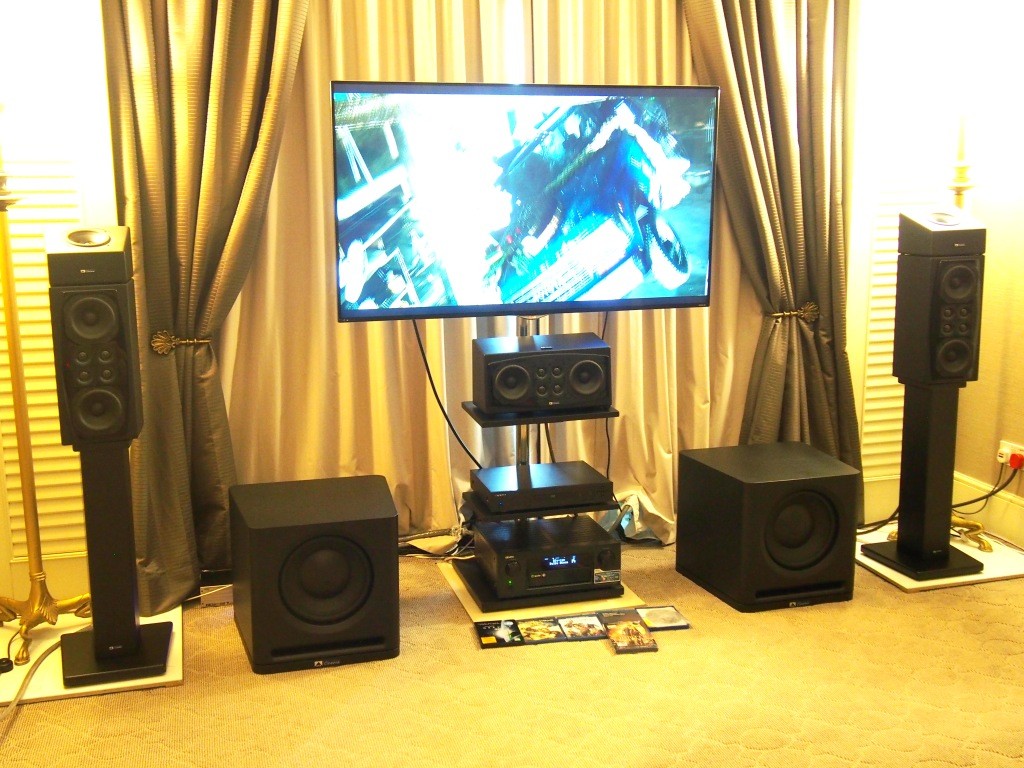 Living Audio showcased Dolby Atmos with "value for bang" XTZ speakers, powered by Denon AVR and OPPO Blu-ray for source, with an LG TV.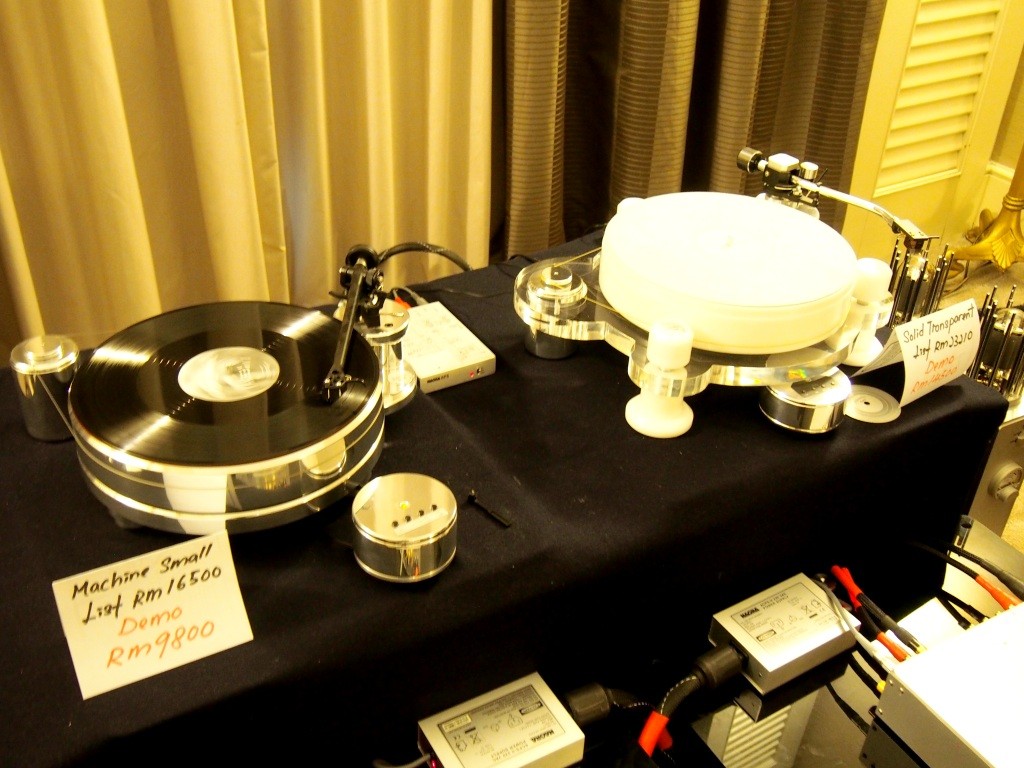 Acoustic Solid turntable on demo and special offer!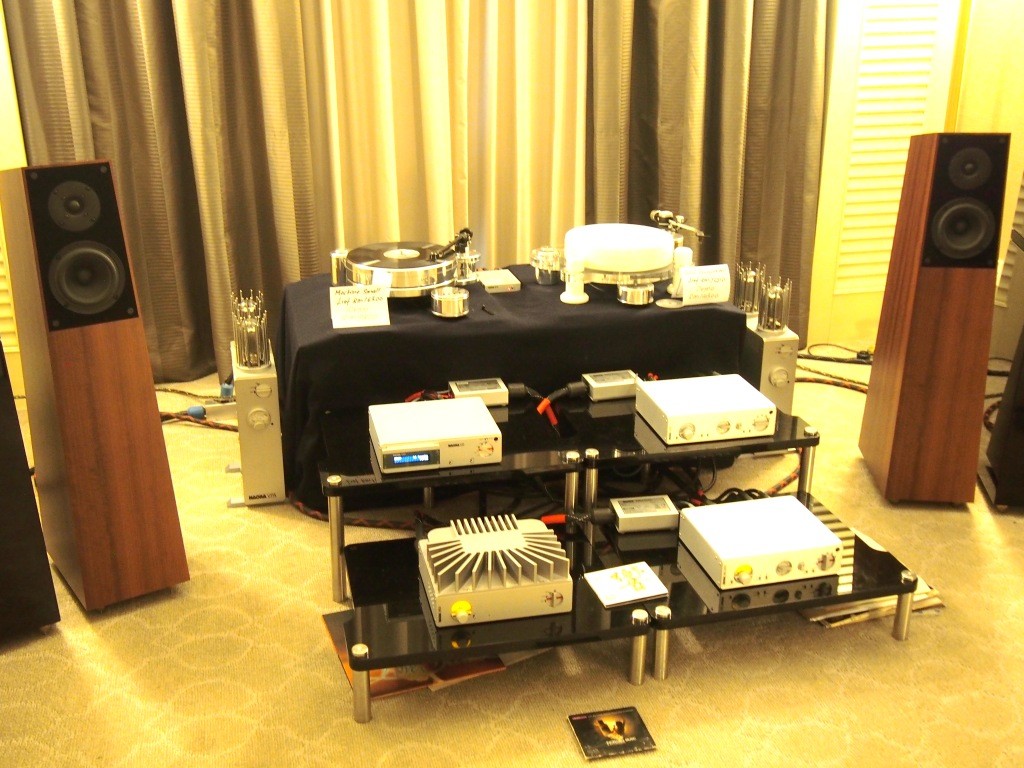 The turn tables were demo-ed with Nagra electronics and Verity speakers. the sound was warm, if somewhat over riped. If there's such a thing as too rich for my taste?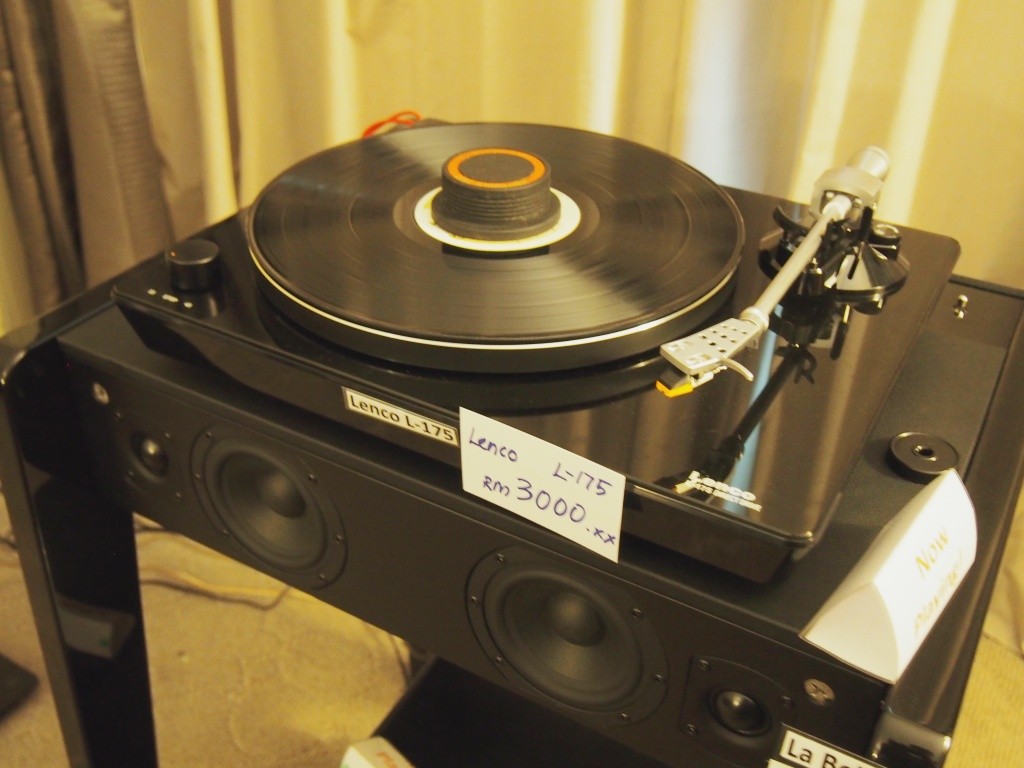 Brand new model Lenco turntable doesn't look as appetising as the ol' TD series for collectors.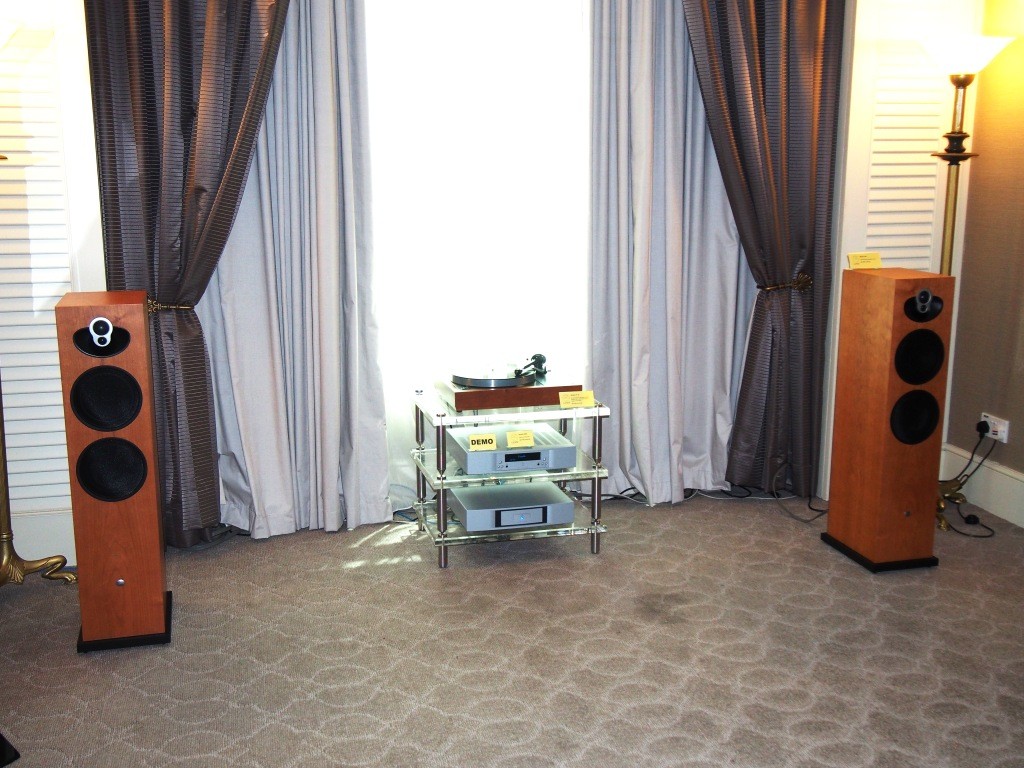 Linn Sondek Majik with electronics and speakers from the same series. I yearn for the more serious stuff like the Klimax series.
Thorens turntables in a row.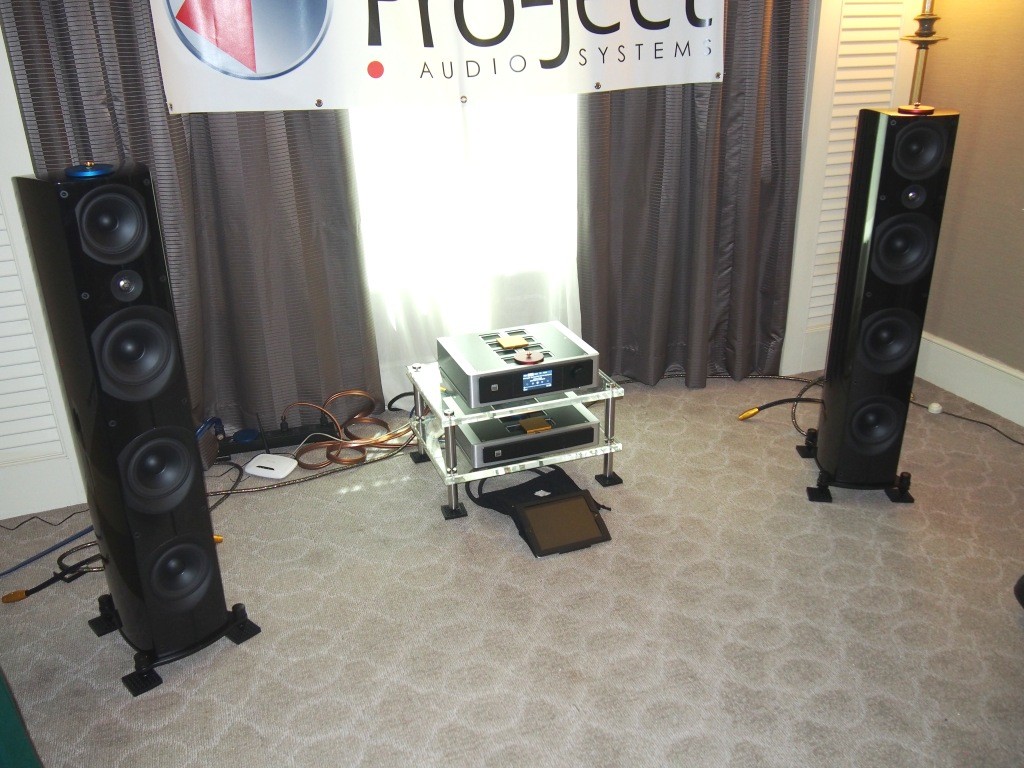 NAD Master series M12 & M22 with PSB T3 Tower speakers on demo here.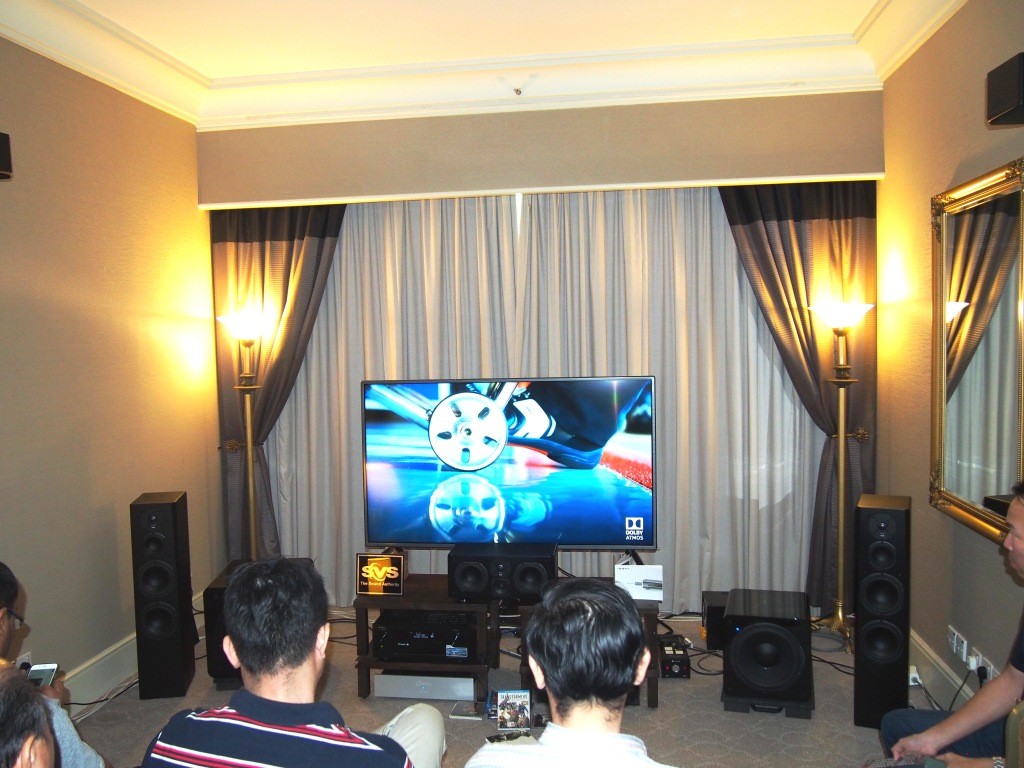 Maxx Audio demo-ed Dolby Atmos to the max with SVS Prime speakers and subwoofers!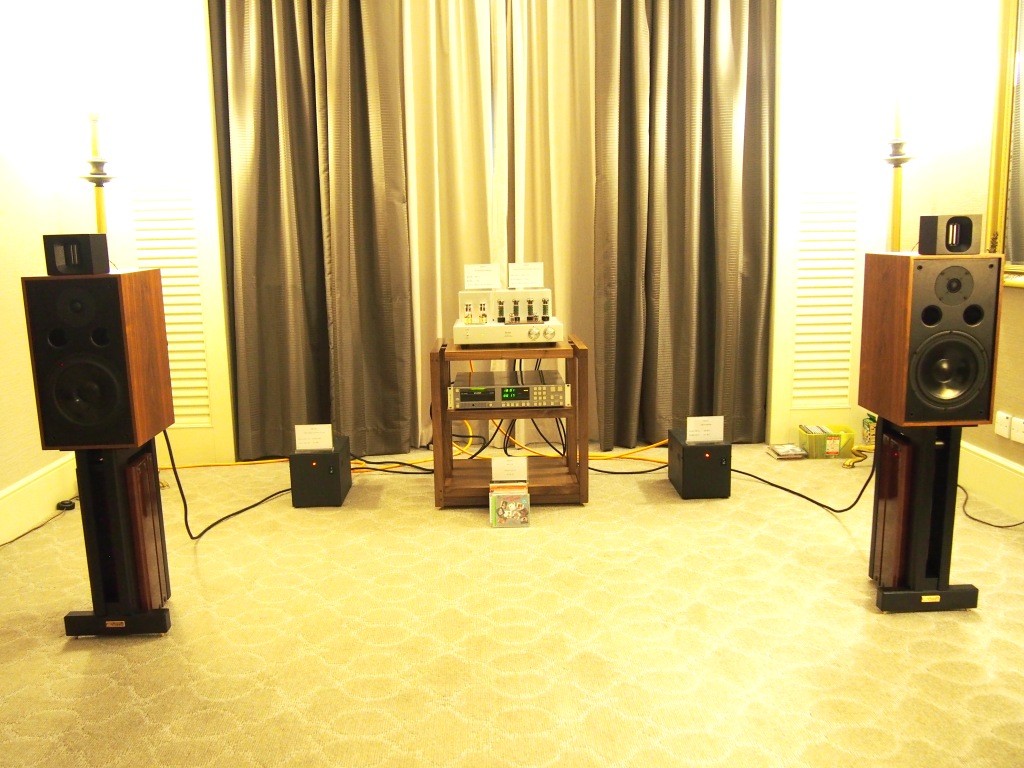 Secret Audio system with speakers and tube amp built in Taiwan.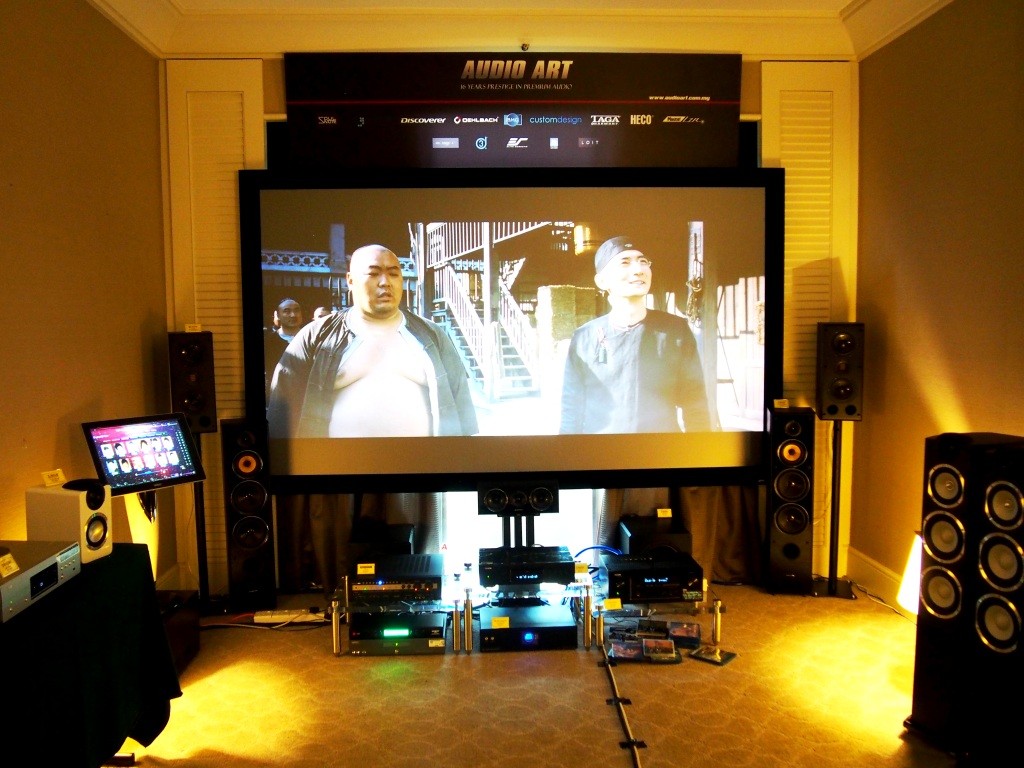 Audio Art made star performance of the super budget BenQ W1070+ projector, with Denon AVR & Blu-ray player and Adam speakers. Definitely a "Best Picture Award" here, even if it's only 16:9 screen ratio! Keep it simple, but do it well is the game plan.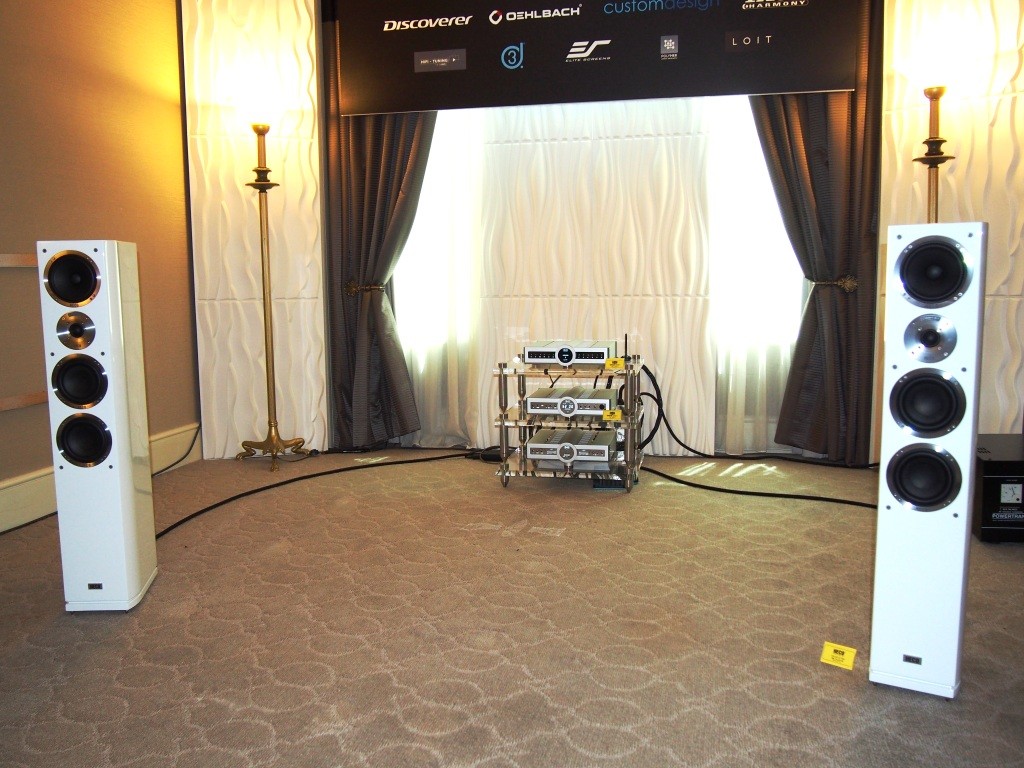 Full BMC Pure system electronics driving a pair of Heco floor standing speakers to good effect. The sound was dead neutral, highly detailed with an open sound stage and musically engaging.  Gone are the days of the typical "Deutsche" sound signature, well at the very least, much minimised for the better!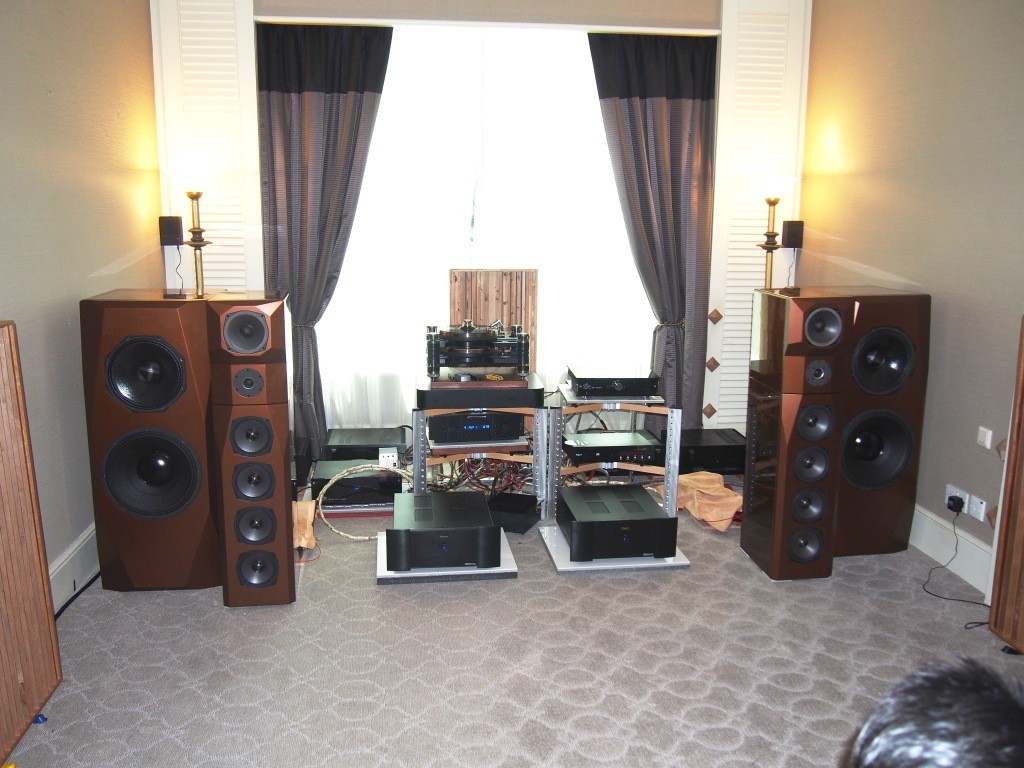 HiFi Creations showcased this really "BASS Crazy, Power MAD" but fun system, consisting of Kronos Sparta turntable, ASR phono stage, BAT pre-amp, Magnet power amps(bi-amped) with "Malaysian designed & made" 4 stack towers Ocean Five speaker system. All cabling by Skorgrand. It's a thrill ride of a system that would surely please BASS Heads! Alas….. the sound was too unbalanced to be considered for Best Sound of show. The key words here are FUN and thrill Ride!
More to be continued on part 4!
Article by WL Low