Article by WL Low
Continuing on my sonic experience in search of Best Sound and Best Picture of KLIAV 2015: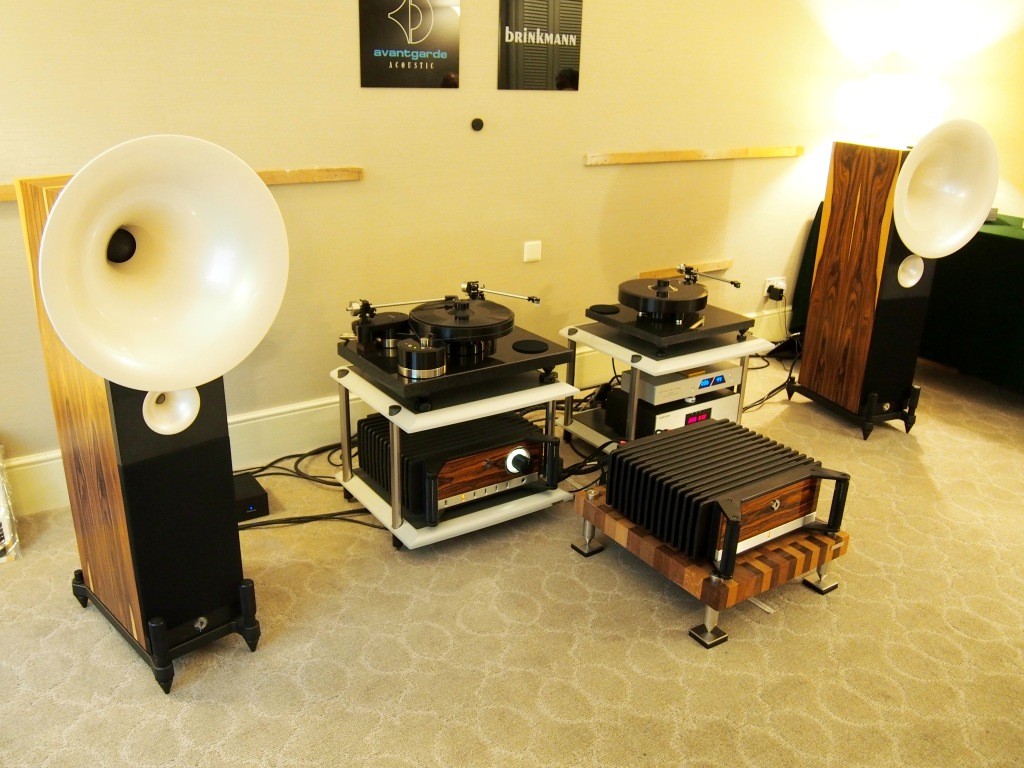 Avantgarde Fino(some say it's Avantgarde's best sounding speakers and I can agree here), powered by Avantgarde pre-power amp combo and Brinkman turntable. The system is set up along the long wall, leaving the listening position very near field. The sound however, is marvellous with none of the usual horny distraction, accurate yet full bodied with a touch of mellowness. Demo-ed by Dong Fong Audio/Audio Note Malaysia. Well done guys!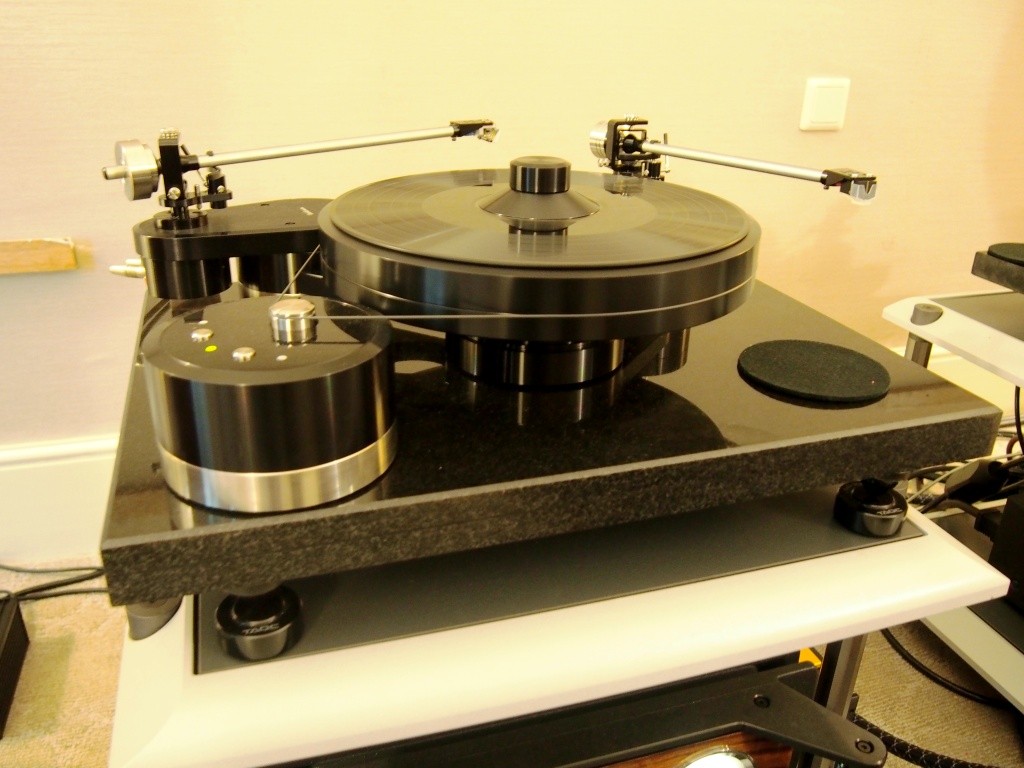 A closer view of the Brinkmann La Grange.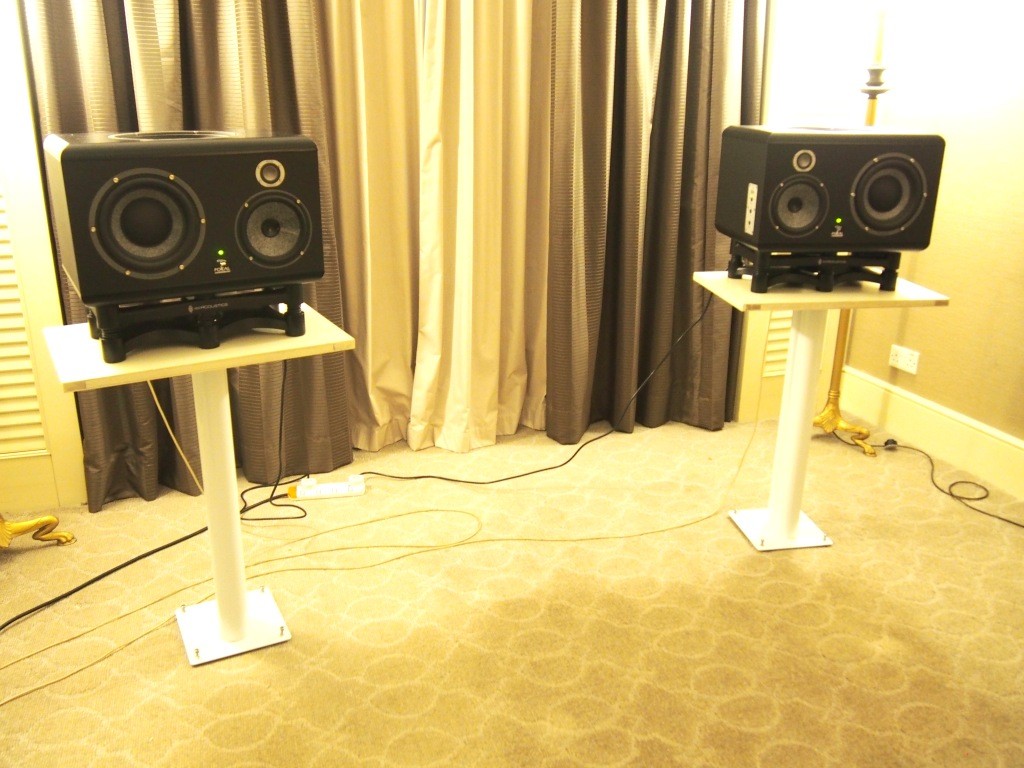 A pair of Focal pro audio monitor was used for the Vertere and FM pre-amp, plus phonostage 1 series demo. With an upward firing woofer, this system produced a love it or loathe it sound. Lam SF was all gaga over it(probably due to the Vertere turntable). The sound was fast & detailed but on the whole, this system didn't float my boat.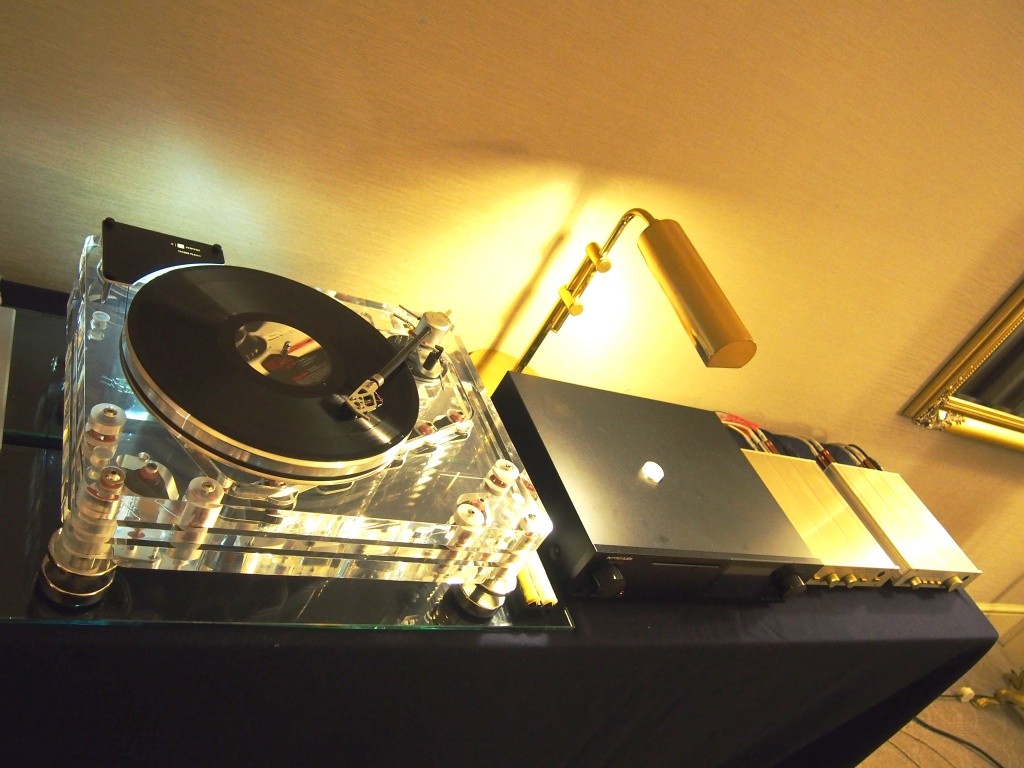 A closer loo at the Vertere turntable and FM 1 series pre-amp and phono stage.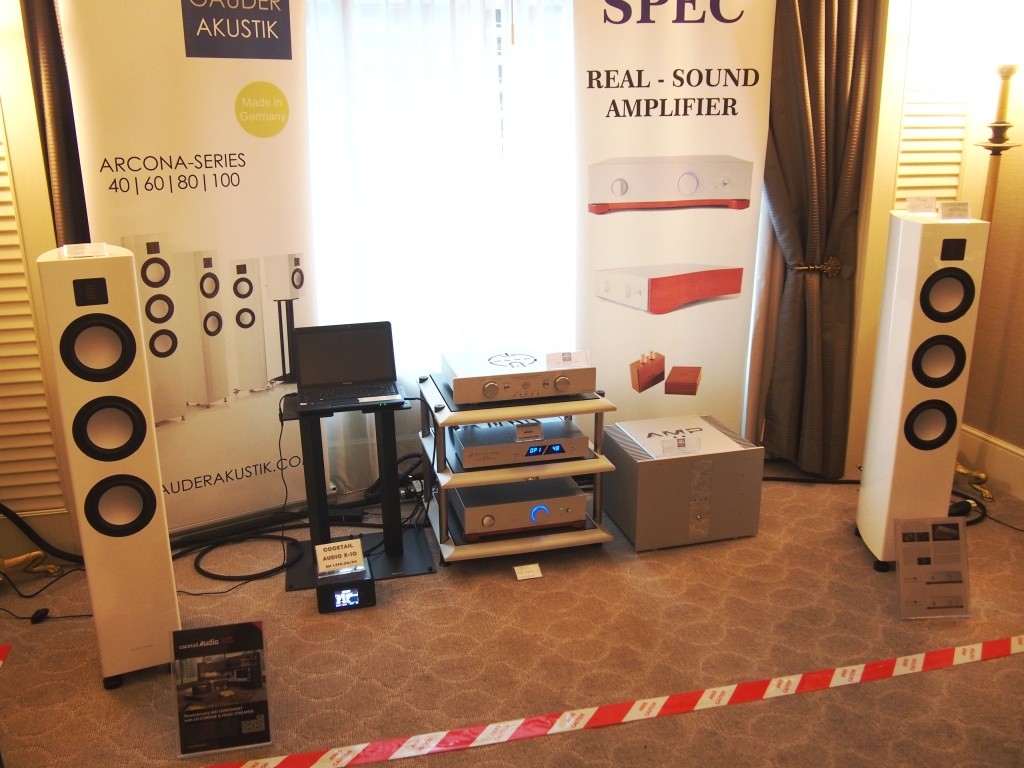 Creative AV showcased an interesting system, comprising of a music server, Japanese made Spec integrated amp, and Gauder Akustik speakers(formerly know as Isophon). However, the Gauder Akustik speakers never sounded anything like yester year's Isophon in full glory. It's so far removed been updated, that it sounds more in line with today's Scandinavian speakers, which are wide bandwidth, super detailed and fast, but lacking the finer harmonics and mid range body.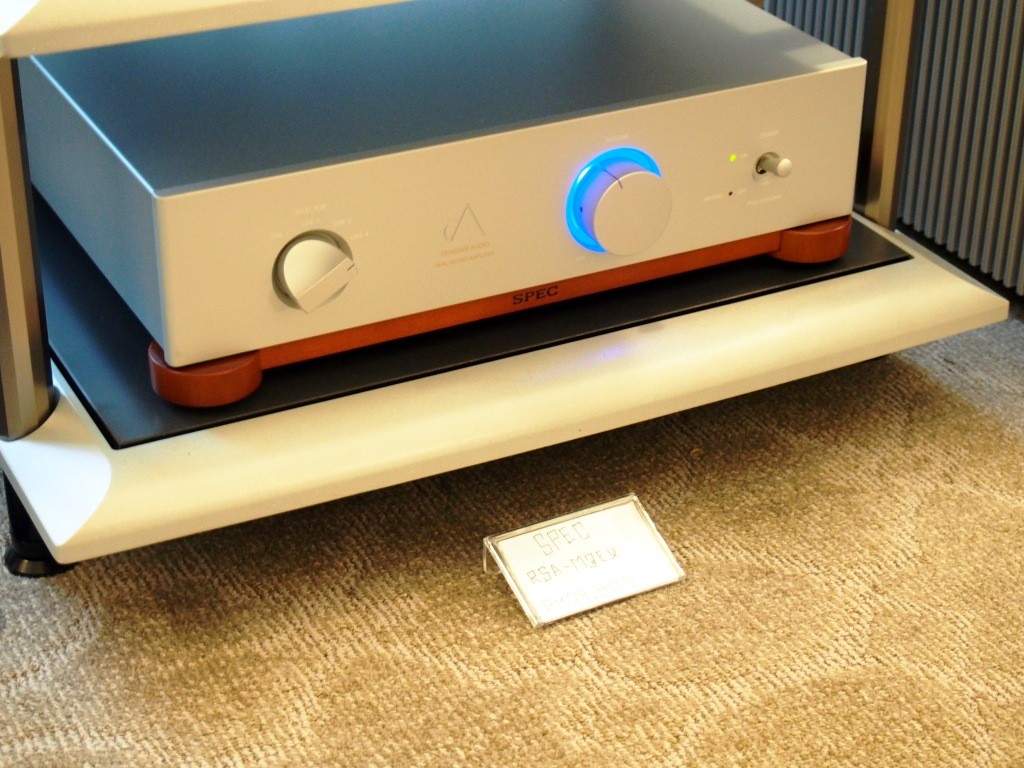 The 60W Spec integrated amp however, sounds like an interesting product.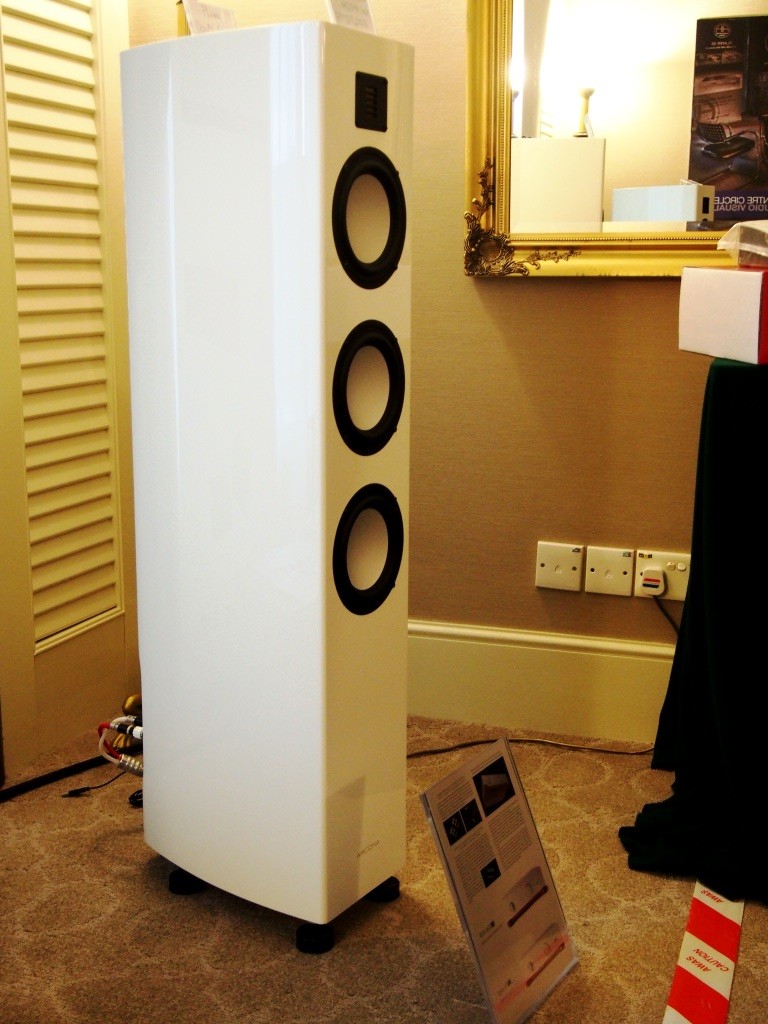 Gauder Akustik speakers. One can easily mistake them for Marten Design, or any other recently designed Euro speakers.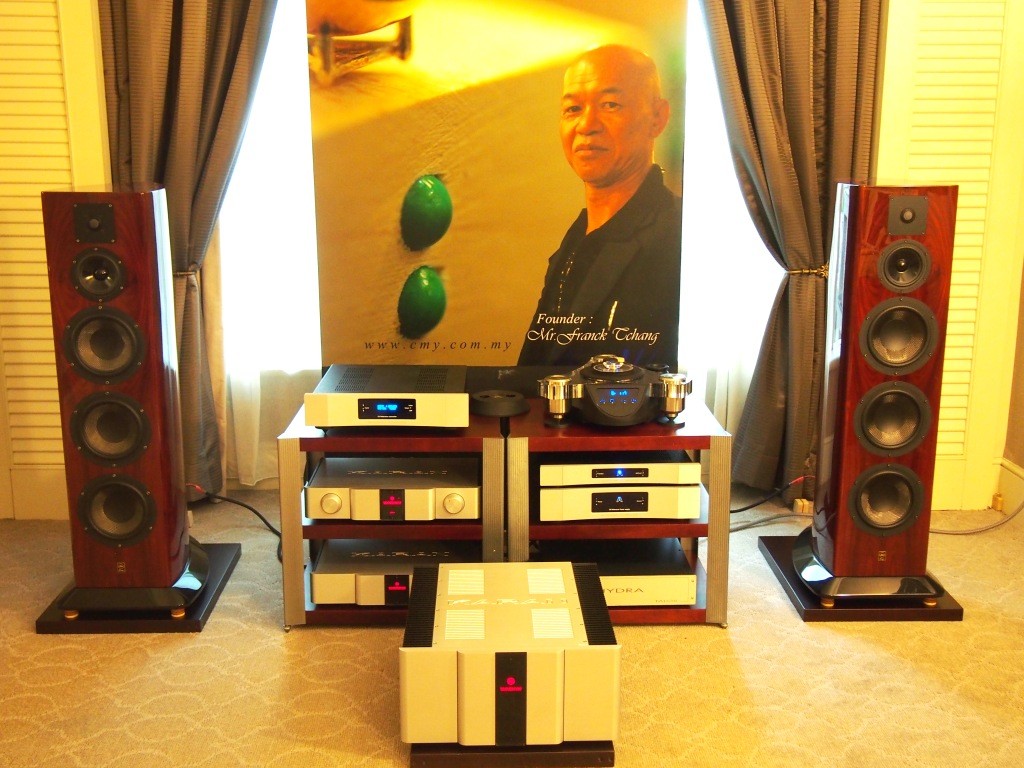 Franck Tchang's ASR Tango speakers powered by Karan Acoustics amps and Metronme CD player. This system is dynamics king(but not the same kind of fun as experienced in the HiFi Creations room), yet offers full bodied sound. Great for pop and rock music.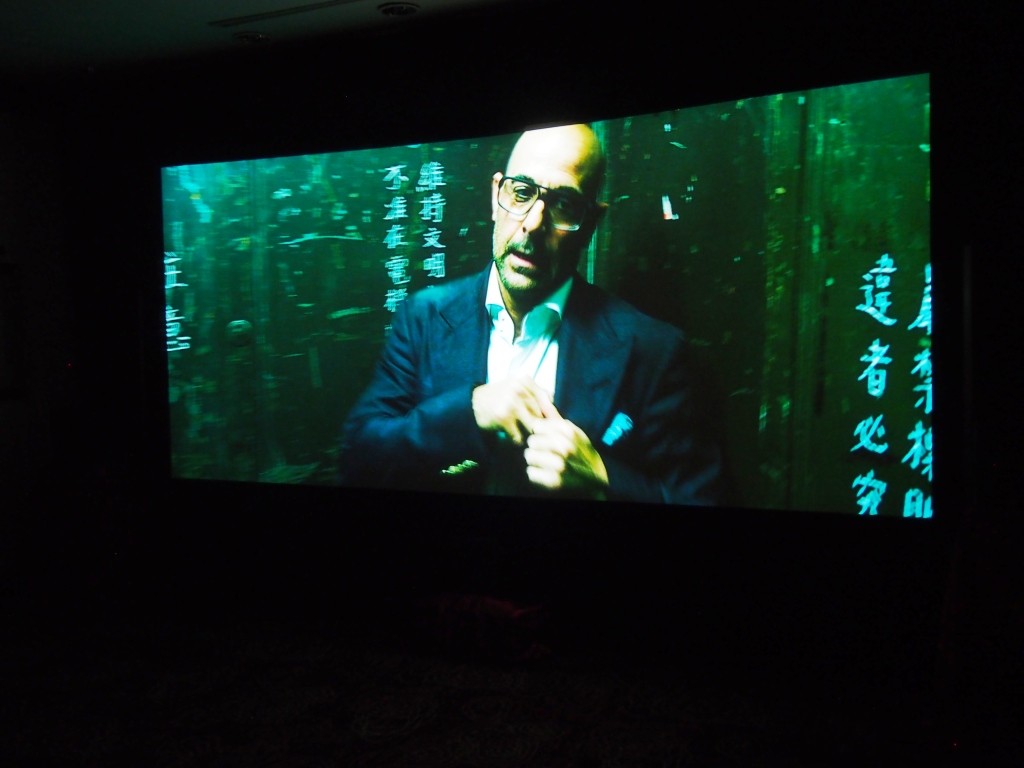 JV Concepts show casing Dobly Atmos with a big 2:35 ratio screen with JVC projector. I couldn't see what AVR or speakers were in used.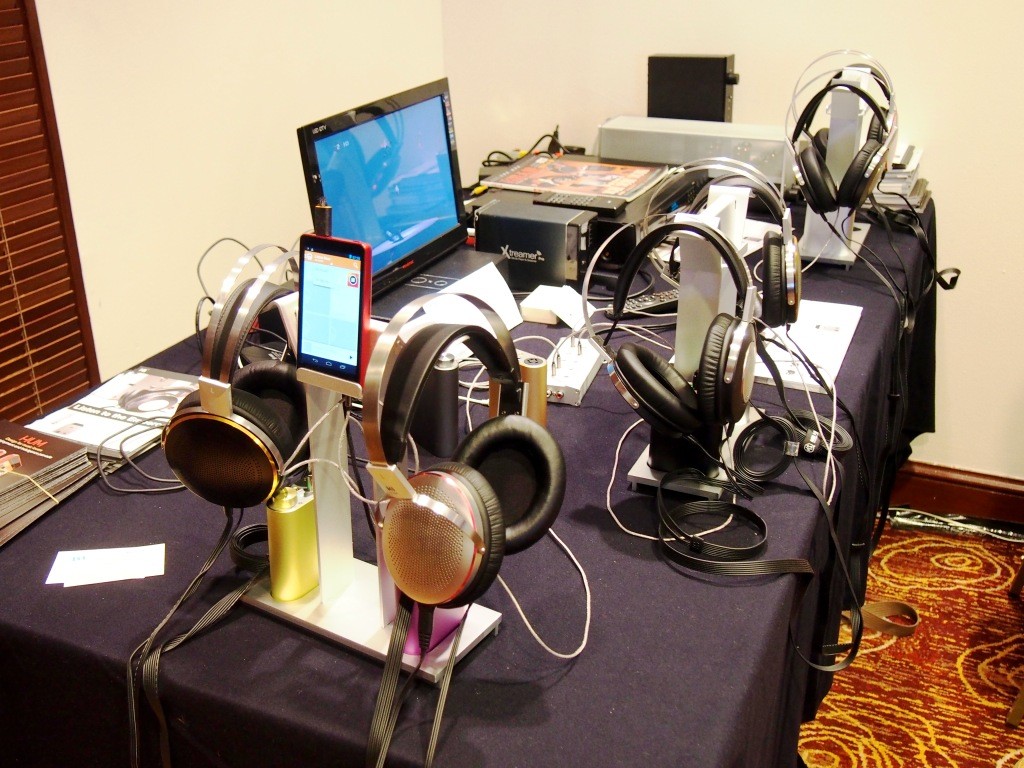 More head fi for the younger set.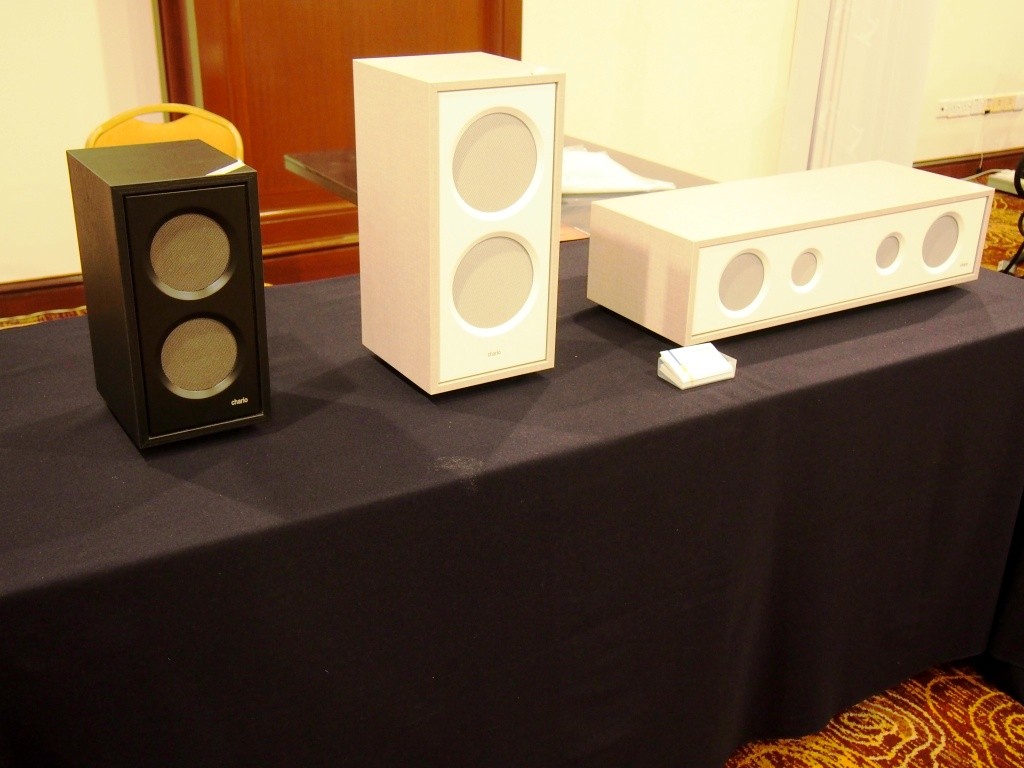 And also some decor friendly speakers for today's multi million, multi zone homes.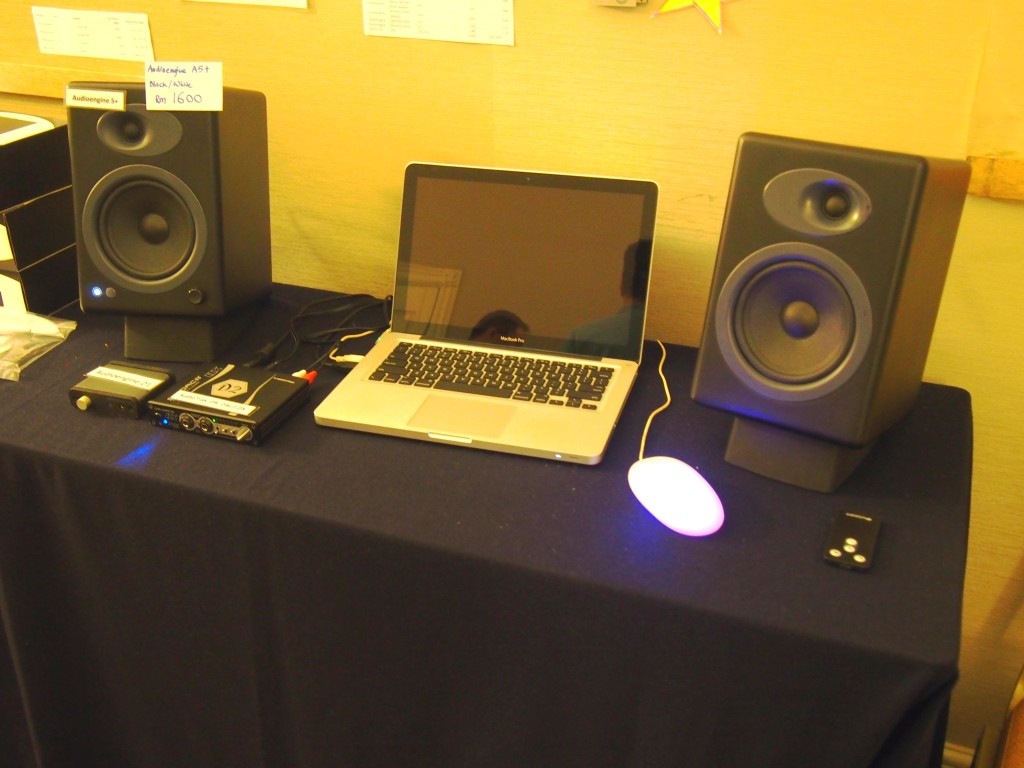 Audio Engine for desk top audio.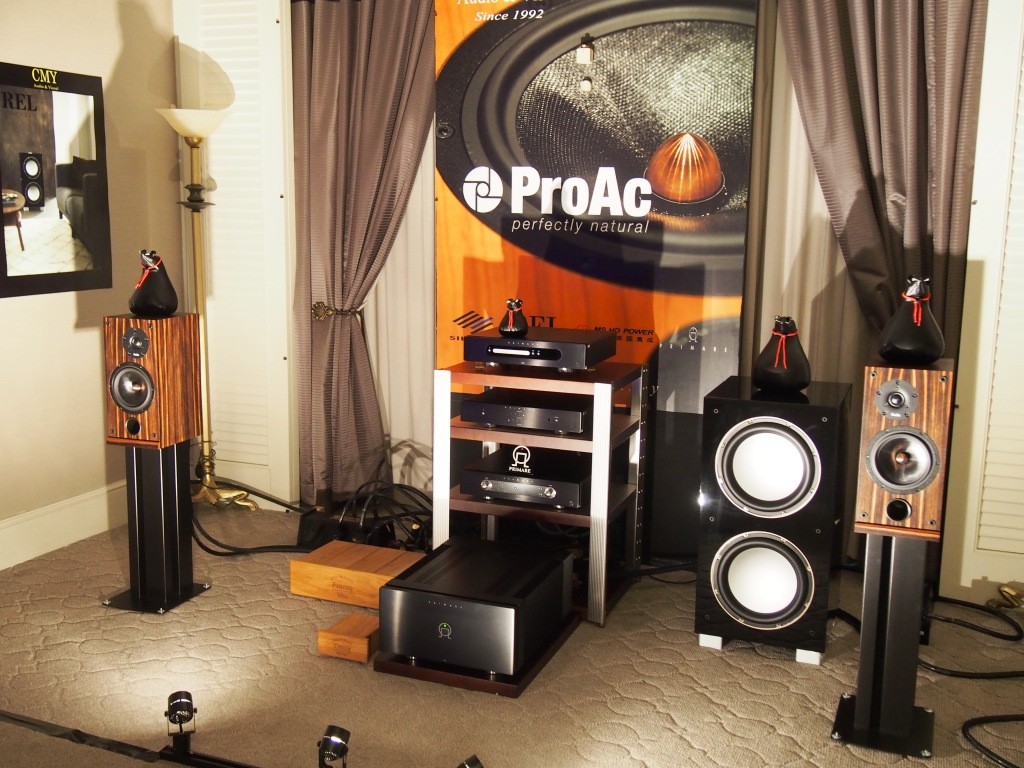 This Primare, Pro-Ac and Rel system rocks! However, CMY Audio & Visual spoiled the demo by insisting on playing only Chinese drum tracks. I heard and thought this system was capable of so much more, as the Pro-Ac sounding sweet, articulate and au-natural. Only the slightly over tuned REL sub woofer was the spoiler, but considering the reportoire of only Chinese drum tracks, it was kinda apropriate.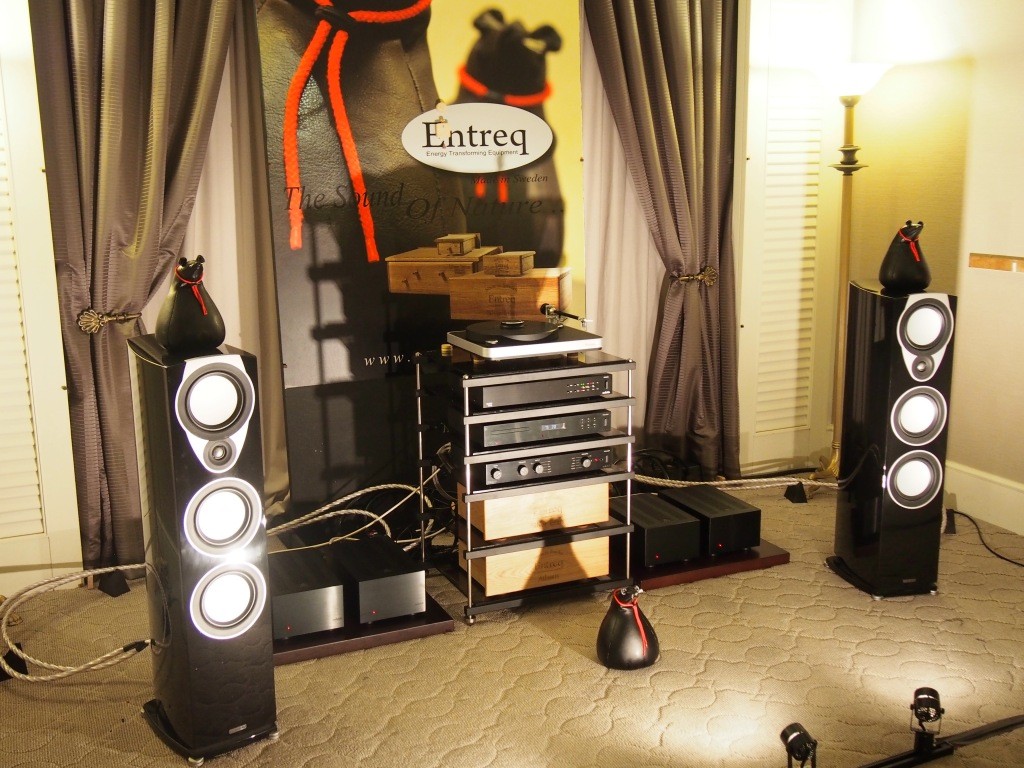 Another CMY Audio & Visual room. The Audiolab & Mission partnership stood out last year as a great budget combo. I didn't hear the same outstanding sound this year. The Entreq mice like vibb eaters are an interesting concept though bordering on audiophilia voodoo.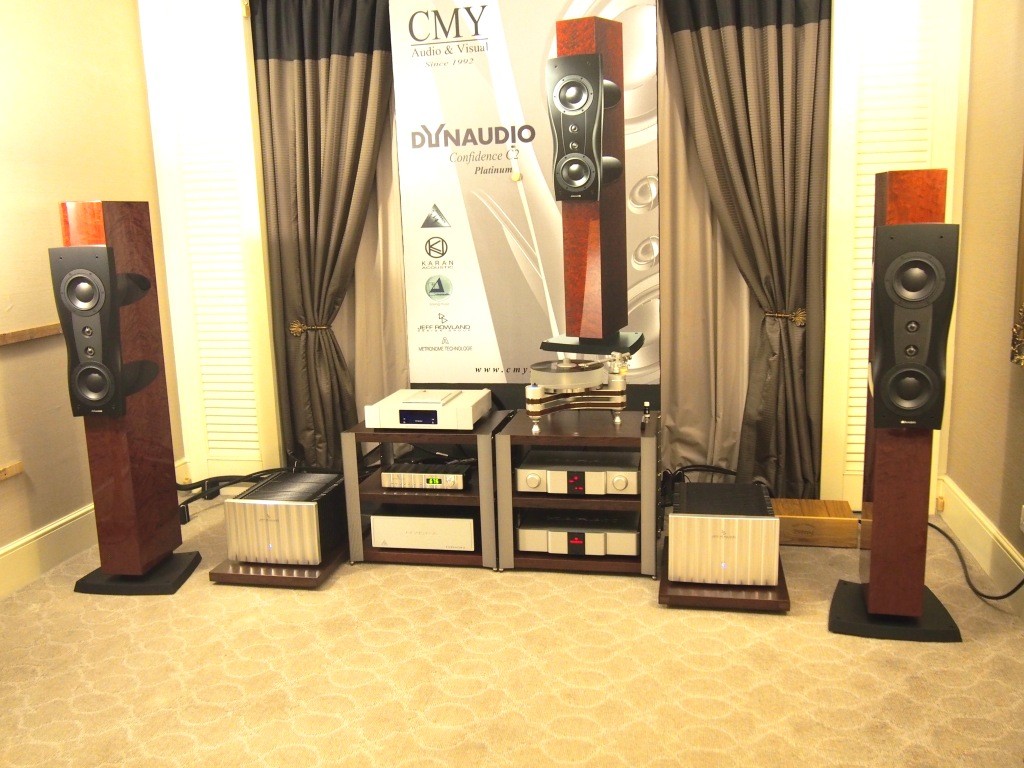 This CMY Audio & Visual had Clearaudio turntable, Karan Acoustics phono stage, JRDG pre-power combo and Dynaudio Confidence speakers. This system can sound extremely good and can sound very wrong too, at a touch of the EQ curve selector on the top dog Karan Acoustics phono stage. It was a lovely demo on varying levels of sound quality, depending on the LP played, and the EQ curve applied.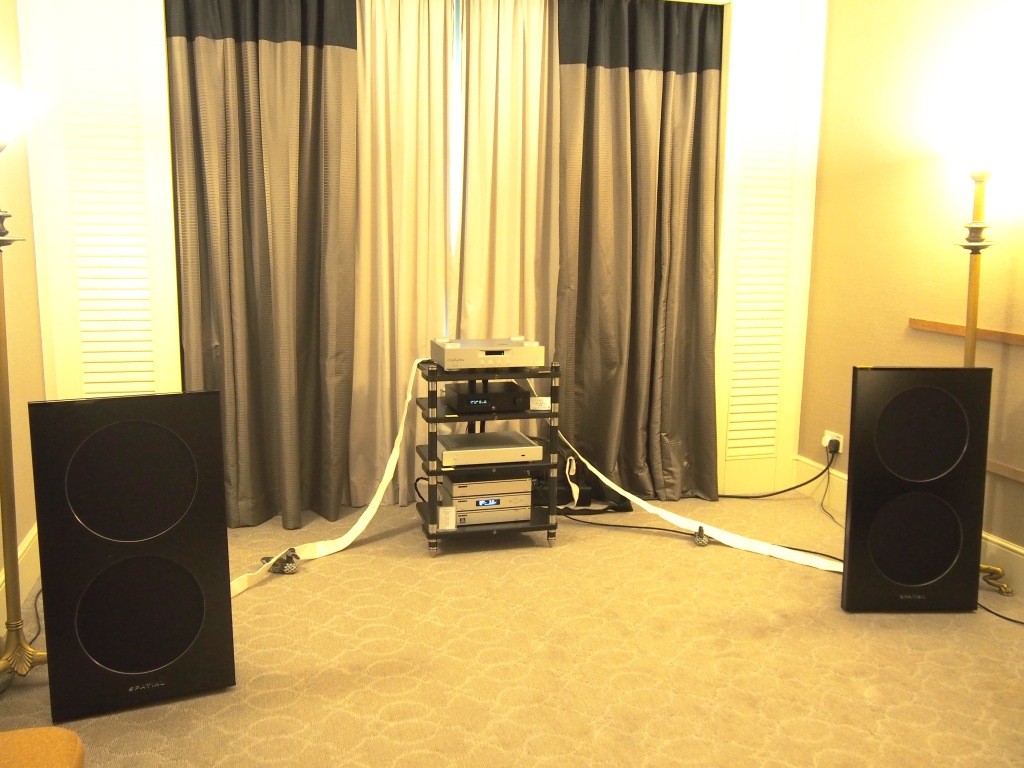 This Audiostars demo, comprising of Spatial open baffle speakers, powered by Crayon amp Clones DAC and SOTM Music server is well raved by my colleague Lam SF, and probably many others too as the room was always full. Though not exactly chump change, the sound to value proposition is still considered high. For me, the sound was very agreaable, but the bass was just a tad too mellow to love.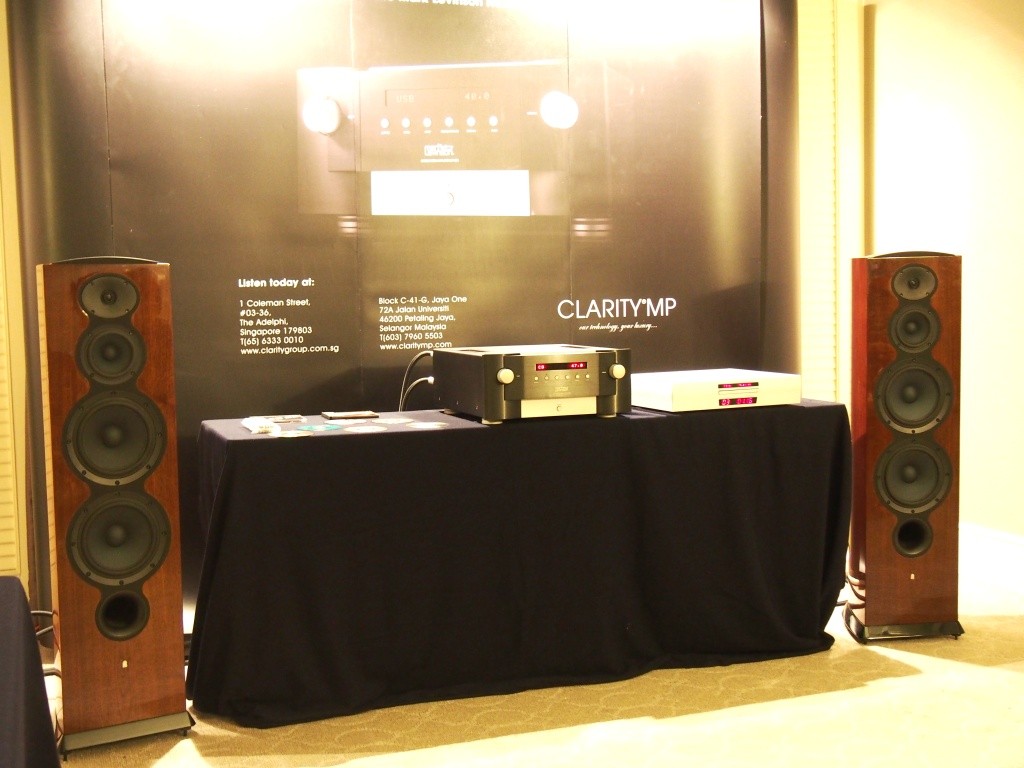 This Clarity MP demo, starring Playback Designs MPS-3, ML 585 integrated amp and Revel F208 speakers, is the smoothest criminal(Remember MJ?). Stealing the hearts of everyone who listened to it, with a highly civilised, well measured, confident yet sophisticated sound that only ML heritage amps can do. The latest Revel speakers are really good value for money too.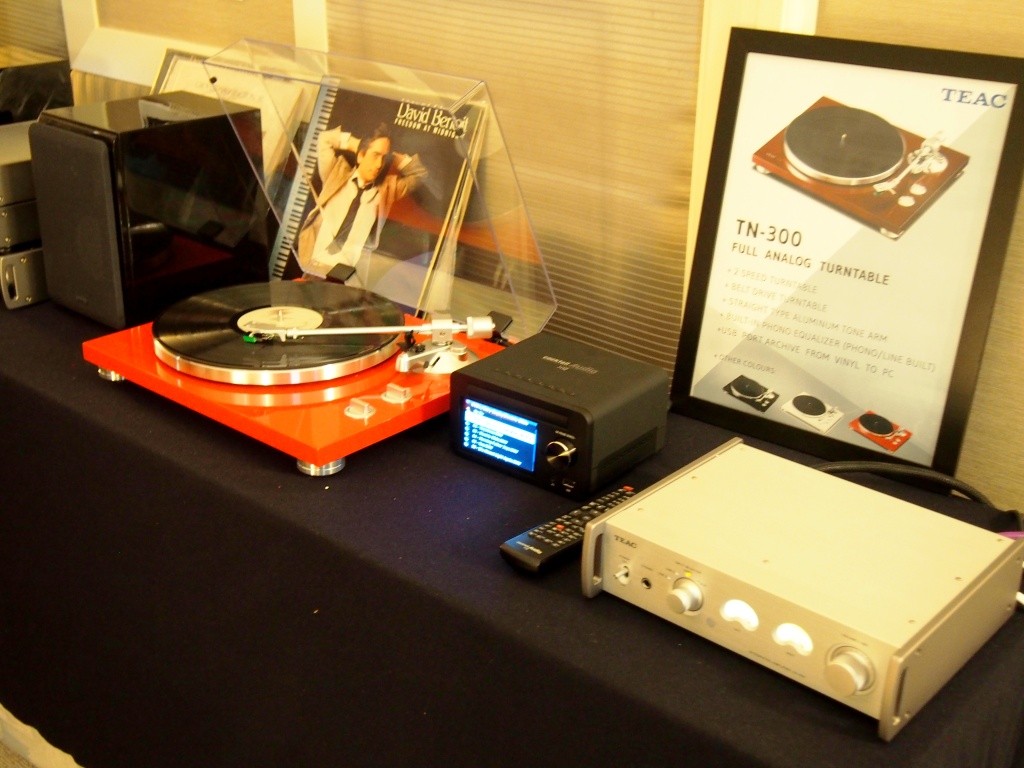 Teac is now doing turn tables too! Looks quite nice actually.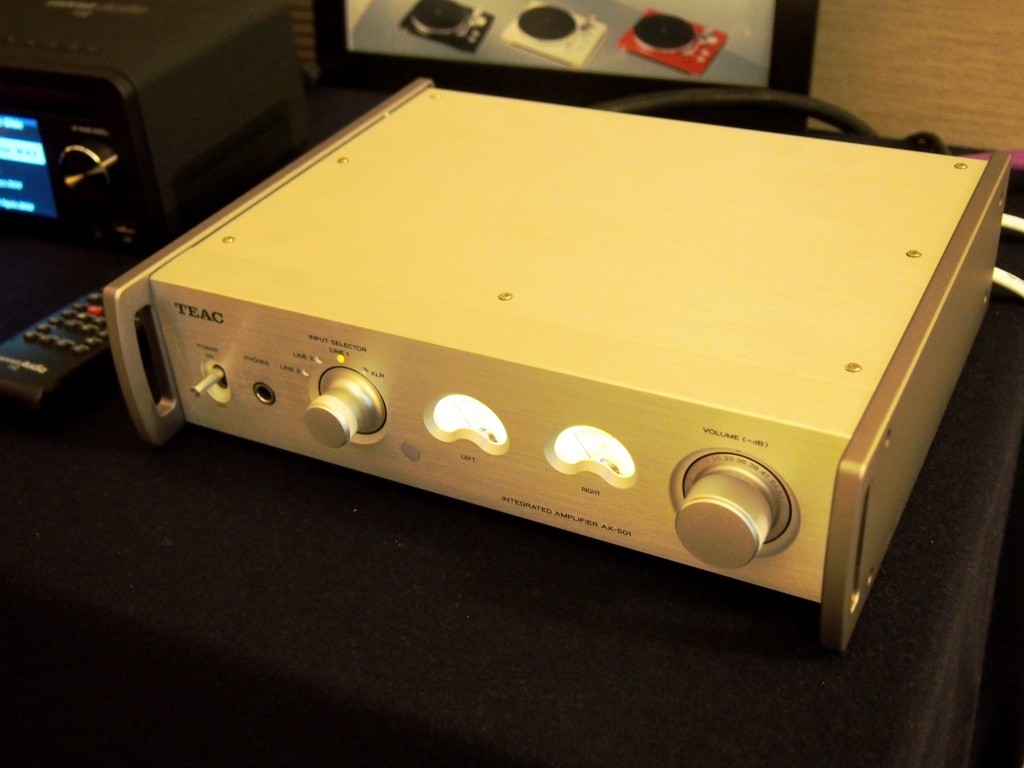 A closer look at the new Teac UD-series integrated amplifier.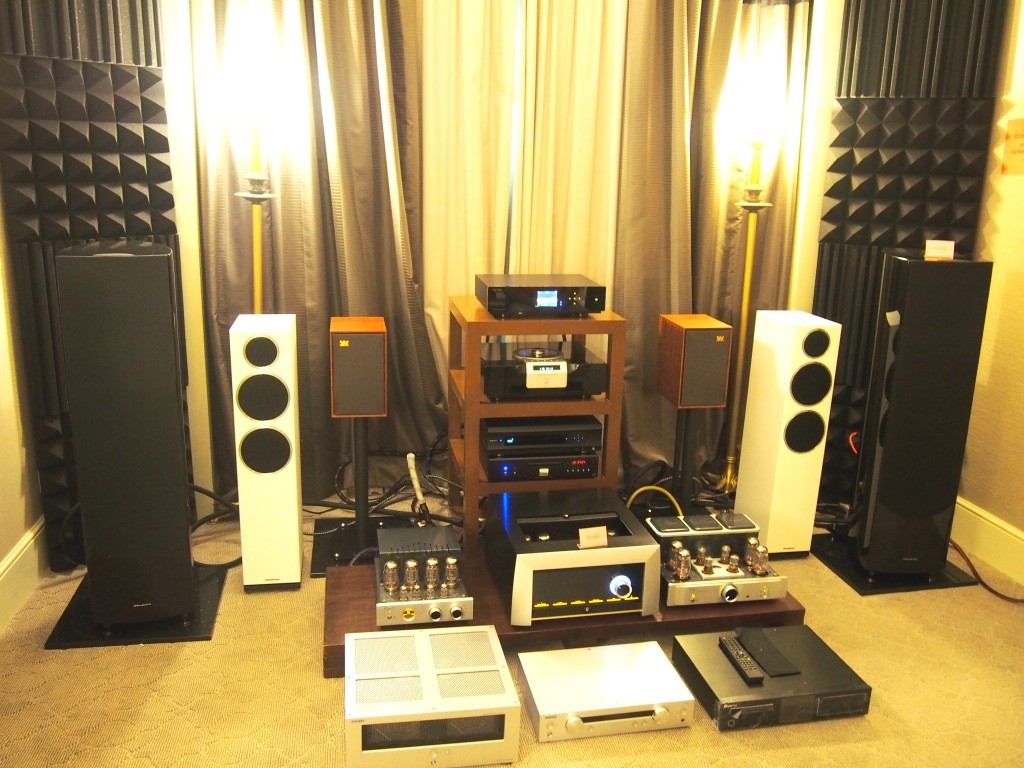 Cayin China tube ampliers galore here.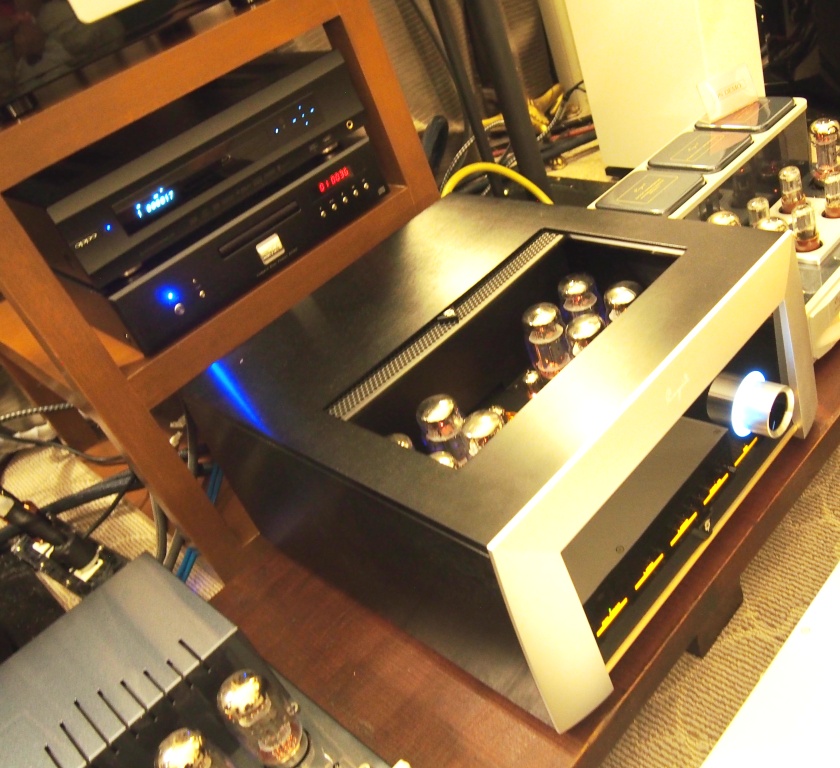 This one is my eye candy! A Cayin 845i integrated tube amplifier. Handsome design and nicely built. I can only hope that it sounds as good as it looks. China hifi design has come of age.
One more final My Sonic Experience to come before I declare my top 5 Best Sound & Best Picture for KLIAVS 2015!
Article by WL Low