By Lam Seng Fatt
On the third day, I walked down the stairs from the hotel lobby and the first person I saw was CMY boss John Yew chatting with Darrell Huggins from QED. After snapping a few photos, Darrell showed me how the QED AIRLOC termination system worked by crimping the wires together.
I popped into the Panasonic room and found out that it also had a laser projector which was also quite good. Then I took the lift to the eighth floor to continue the exploration of sonic highs of this year's KLIAVS.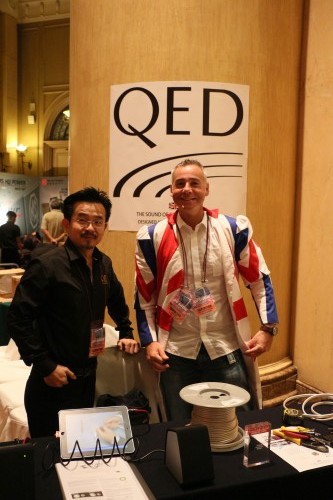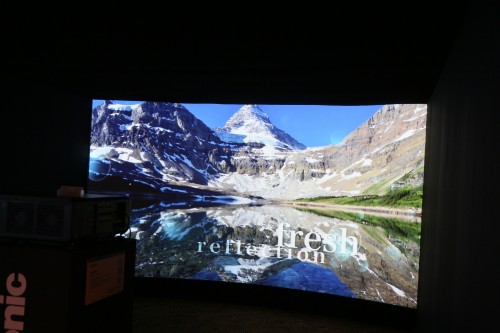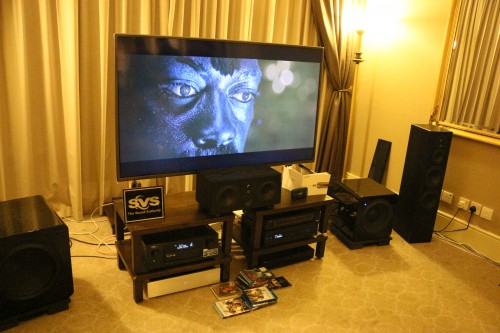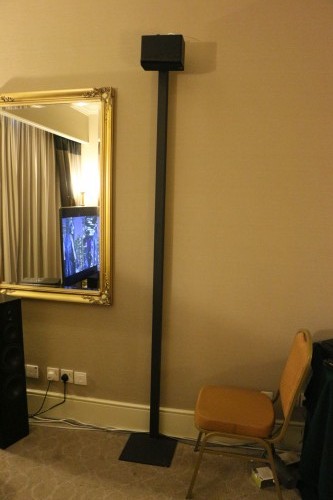 [caption id="attachment_8364" align="alignnone" width="500"]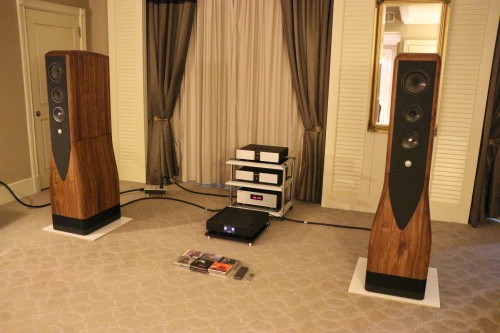 Swedish Statement was demo-ing the Chario Serendipity speakers driven by the Alluxity power amp, Vitus Audio RD-100 DAC/Preamp and Vitus Audio RCD-101 CD Player.