The Research Specialist
Article by Venoth Nair
Acoustic Research has left its mark in the pantheon of the audiophile universe with an assortment of technological and design breakthroughs which have made many of its products prized collectibles, highly desirable to hungry audiophiles. Its biggest accomplishments have always been in the speaker division, so when I was told to take in a new pair of Acoustic Research 80-B Bookshelf speakers for review, I jumped at it.
AR's 80-B is the lone bookshelf in a range that has 6 variants of speaker. This speaker is put together using thick high quality materials which builds it up to a solid 9.6 kg in weight, each! It's luxuriously finished in a slick and classy walnut veneer which contributes to a neat retro vibe, adding somewhat to the AR's appearance as a speaker manufacturer with heritage. The front baffle is jet black with angular sides, giving it a clean serious look.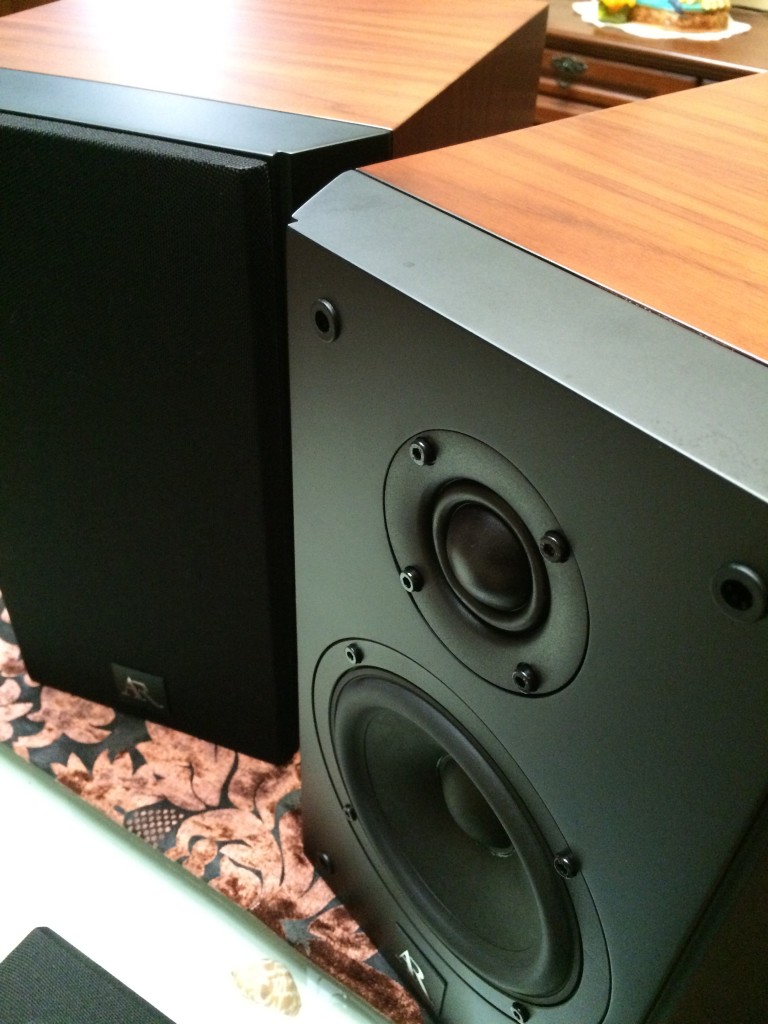 The two way designed 80-B is fitted with a 30 mm textile coated tweeter for high frequency duties while pulling up the low end is a 6 inch paper/glass fibre composite woofer. Low frequencies are further reinforced by a rear firing port which is located directly behind the tweeter. AR has also armed these bookshelf's with dual binding posts giving consumers flexibility when it comes to power connections for their speakers. So if you have extra power amps lying around, bi-amping these babies would be an option to consider.
At a nominal impedance of 8 ohms with a high sensitivity of 90 dB, the 80-B's are surprisingly easy to drive and is able to comfortably reach high volume levels even with modest amplification. Feed them some serious power and these speakers will give you an even sharper, meticulous delivery which is worth the extra investment.
The AR's also have improvements on the inside such as specially designed crossovers with bespoke components such as capacitors and resistors to better its presentation. The engineering put into its crossovers help to minimize loss and reduce distortion. What all this tech speak means, is that when you turn up that volume knob clockwise, you're going to enjoy what you hear.
Speaking of enjoyment, these speakers ooze performance with a delivery that is clean, crisp and detailed. Instrumental and vocal numbers shine when heard through the 80-B which is audibly confident in its presentation. Don't let the diminutive size fool you as these speakers produce reassuringly deep bass that does not sound lean or over egged.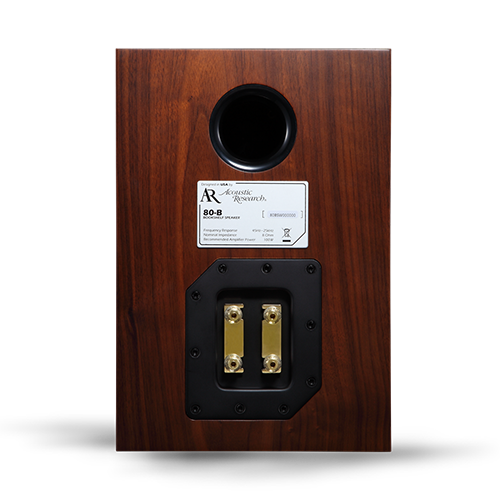 The only concern you should have with these speakers would be placement as the rear ported design means that the space behind the speakers should be considered during positioning. Do also remember to factor in some quality speaker stands into your budget as these solid speakers demand a quality pairing when it comes to support.
As far as partnering equipment is concerned, the ease in which the speakers are driven means that amplifier pairing will be an unfussy affair, but a clean and stable amplifier does come with its own rewards. Do however put some thought into the source equipment as the speakers revealing nature may show faults when it comes to less than perfect recordings.
Worried that your musical taste may not gel with the likes of the AR? No problem. These speakers reproduce any genre with absolute class never missing a beat. Emotion is conveyed honestly connecting the listener to the music being played.
The time spent with these speakers has revealed one thing to me; I need to spend more time with them. It's great build, illustrious heritage and above all, the amazing performance has left me craving for more. This is one speaker that deserves a serious audition. To learn more about the Acoustic Research 80-B do contact the folks at Asia Sound Equipment for more information. The AR 80-B is priced at RM 5380 per pair.
For further details contact:
Asia Sound Equipment (M) Sdn Bhd
Tel: 03 799552091
Adrian: 017 – 2677579
Article by Venoth Nair