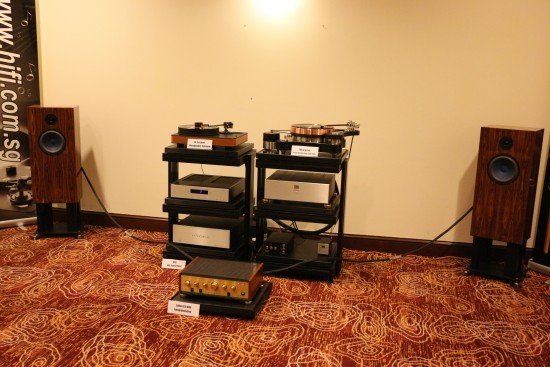 By Lam Seng Fatt
I found out earlier today that there will be one more outlet for audiophiles opening at Jaya One. And it will be just beside the Swedish Statement Boutique (see https://www.av2day.com/2015/09/swedish-statement-boutique-opens-at-jaya-one/) which will open this Saturday.
The latest hi-fi outlet will be called My Hi-Fi Shop and is owned by Audio Note Singapore. It will sell components from marques like Audio Note UK (amplifiers and speakers), Leben (tube amplifiers), Airtight and Transfiguration cartridges, Primary control tonearm, Audience cables, HRS harmonic resolution system racks, Aesthetix (tube and solid-state phono preamps, pre and power amps), Dr Feickert and TW-Acustic turntables.
During this year's Kuala Lumpur International AV Show held recently, I had included the Audio Note Singapore's room in my list of "Best Of…" (See https://www.av2day.com/2015/07/kliavs-2015-best-of/).
According to Isaac Ho, who will be in charge of the outlet, My Hi-Fi Shop will open by the end of this year before Christmas. Renovations at the premises have already started.