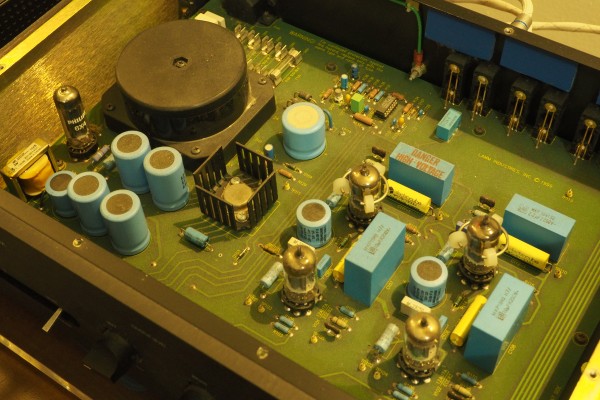 By Lam Seng Fatt
All audiophiles should know that every now and then, they will get this itch for upgrades. Unfortunately, I am no different and too often – against any logic since I am broke most of the time – I just have to change this or that little thing.
It was my preamp that started my irrational side to work overtime. The preamp is a Lamm LL2 Deluxe which is a valve preamp using a Philips 6X4 rectifier tube, two JAN Philips 6189w tubes and two GH23A-EB Russian tubes (equivalent of the 6DJ8/6922). Lamm released a version two of the preamp called the LL2.1 in March 2009, so mine must be at least six or seven years old, assuming that it was from the last few batches of the old model. Thus the stock tubes must also be around the same age.
So I got itchy and e-mailed Tubeworld.com and Tubedepot.com asking for their recommendations on which tubes to use to retube the preamp. This was about a year ago when the US dollar was still at around 3.40-3.50 to the ringgit.
To both tube websites, I wrote: "i want a transparent sound with airy highs, deep and tight bass and rich vocals. soundstage must be big and imaging sharp and holographic. to me, a neutral sound is better than warmth."
Tubeworld's recommendations were:
Tungsol 6X4 or Adzam Mullard D getter to replace the Philips 6X4 rectifier tube.
Telefunken 6922 to replace the GH23A-EB
Telefunken 12AU7 to replace the JAN Philips 6189W. "I would recommend 12AU7 Telefunken for much better sound, very open and airy, these are high end 12AU7, accurate but smooth," said Tubeworld.com.
Or Philips Holland 12AU7 to replace the Jan Philips 6189W. "These are very musical tubes, more bass and richer mids, more warmth. if you want neutral buy Telefunken."
The recommendations from Tubedepot were:
6X4WA JAN GE to replace the Philips 6X4.
JJ ECC802s / Hi-Performance 12AU7 Gold Pin or Tung-Sol 12AU7/6189 New Production or Genalex – Gold Lion B749/ECC82/12AU7 or RT ECC82/12AU7 Long Plate – 1958 to replace the JAN Philips 6189W.
JJ E88CC/6922 Gold Pin or Philips Miniwatt SQ E88CC/6922 Gold Pin, Holland, or Genalex – Gold Lion E88CC/6922 to replace the GH23A-EB.
Of course, I hesitated and procrastinated till the US dollar soared to 4.4 against the poor ringgit.
So I was forced to search for Malaysian sources. I checked hifi4sale.net and found a few suppliers including one whom I have met before – Ms Wee from WTL Trading in Malacca – and a Mr Wang from Lahat, Perak.
Ms Wee had Telefunken ECC88, Mullard E88CC and Valvo E88CC while Wang had RCA and GE 6X4 and Telefunken and RCA 12AU7 Clear Top (made for Hammond organs). I googled around and found out that RCA made tubes for Hammond and Baldwin organs. 'Hammond' is printed on the tube. He also had Mullard 6922s. Ms Wee had stocked up matched pairs of tubes for her customers who had bought Pathos components.
Tubeworld says the RCA 12AU7 Clear Top is the best sounding US-made 12AU7A while the best-sounding 6X4 tubes are Mullard, GEC, Brimar, Tungsol, RCA, Raytheon and GE. Since I prefer a neutral sound, I opted for the Telefunken ECC88 from Ms Wee and the RCA 6X4 and RCA 12AU7 Clear Top (for Hammond) tubes from Wang.
After the packages arrived, I started to replace the tubes. I figured I could experiment a bit by replacing the rectifier tube first – so out went the Philips and in went the RCA 6X4. Immediately, the music became more forceful and the bass was stronger, deeper and tighter.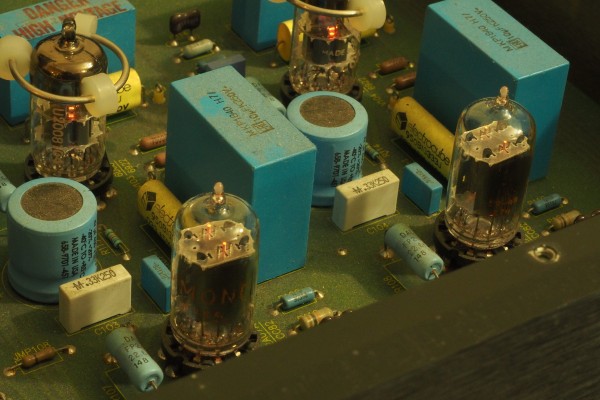 Next, the JAN Philips 6189W were replaced with the RCA 12AU7 Clear Top (Hammond) tubes. I could hear more fine details. I was using an Adele song for reference and I could hear more details in the bass guitar. The sound of fingers sliding on the strings were sharper and stood out more. The treble was very clean and clear.
Finally, the Telefunken ECC88 tubes were plugged in and they had the effect of toning things down a bit to make the sound more cohesive and under control. Overall, the sound floor was lowered, the imaging improved and there were improvements throughout the frequency spectrum. The bass, especially, became more rhythmic and tuneful.
So now that I am broke again, I console myself by saying it was worth it. And these tubes should last for at least five to 10 years. Hmmm, perhaps I should get a set of spare tubes…