Paving the Way
Article by Dick Tan
The brand Samsung is considered by most in the AV industry as the 'numero uno' in the fiercely competitive world of consumer electronics.
Their unbelievably wide ranges of AV products, particularly its flat screen digital TVs, dominate every aspect of the AV world, both in the marketplace as well as at home.
Yet it was not too long ago, sometime in the mid-80s, when Samsung was struggling to make its mark in the AV world, along with many other emerging Korean corporates of that time.  However, in a period of less than 2 decades it has not only matched but overtaken many other iconic AV names to become the AV industry's undisputed leader.  How did Samsung do it?
According to Jason Foo, Samsung Malaysia Electronics's Head of AV, AV Business Unit, Samsung's success was due to many reasons, key of which was a sheer determination to compete among the best in the establishment, a steady resolve to be self-reliant in all aspects of production and a willingness to invest in important emerging technologies. Adding to that, Samsung also adopted a savvy marketing strategy that was to see Samsung products in every household. Foo said it took Samsung a little more than a decade to achieve dominance in the AV market globally!
Today the Samsung name is renowned for its technically savvy and advanced features such as that found in their recently launched SUHDTVs. These range of UHDTVs in particular the SUHD 9500 series perfectly reflect what Samsung is all about – to be way ahead of the competition with a level of audio and visual performance that are not only superior to other competitive products but are in fact prepped to be fully compatible with upcoming full 4K medias such as 4K Blu-ray, expected sometime towards the end of this year.
In its pursuit of excellence in AV performance, Foo emphasised that Samsung has not forgotten its legion of fastidious AV fans who have purchased recent, pre-SUHDTV models.
"As the key to the exemplary performance of the SUHDTV, lies largely in the unique external AV processor box we have taken the extraordinary step to ensure that recent Samsung UHDTVs are easily upgradeable.  The external AV connecting box can be purchased separately to enable owners of recent high-end Samsung UHDTVs to achieve a degree of performance upgrade to better match the upcoming range of 4K media."
Foo also stressed that while its SUHDTVs are extremely well received by the performance conscious  videophile Samsung is not contend to rest on its laurels.
" I am pleased to say that we are currently working to introduce a range of upmarket, equally high performance super wide 21.9 aspect ratio UHDTVs that are designed to optimise performance on the thousands of movies that are available on this truly wide 'CinemaScope' aspect ratio."
"On our 21.9 aspect ratio UHDTVs, CinemaScope movies (2.35.1 aspect ratio) can be viewed without the bottom or top  black bars that appear on standard 16.9 aspect ratio screen,   says Foo who revealed that Samsung's 21.9 aspect ratio TVs will come in sizes as big or bigger than 90″ wide."
"Currently any serious videophile planning to invest in a 21.9 aspect ratio video system will have to opt for a two piece projector and screen format.  While such a format can bring about an immersively rewarding visual experience, we understand that there is a large group of videophiles who for some reasons may not be disposed to the inconvenience involved in actually acquiring one.
As such Samsung's plans to introduce 21.9 aspect ratio UHDTVs can be seen as bringing the convenience of modern TV viewing to cinematic, super wide screen epic movies."
While conceding that Samsung does not have plans to venture into serious audio, it is seriously pushing the envelope of development in designer, aesthetically pleasing audio products that will complement its range of HDTV/UHDTVs.
In this respect  Foo points out its unique range of curved soundbar systems as well as its highly advanced Bluetooth enabled SR7 speaker for both TV audio enhancement as well as wireless smart phone audio application.
In closing Foo describes Samsung's typical consumer as one who is reasonably well informed of technology development in the consumer electronics market.
He is also a person who is highly upwardly mobile and prefers modern and aesthetically pleasing components that not only looks but sounds the part!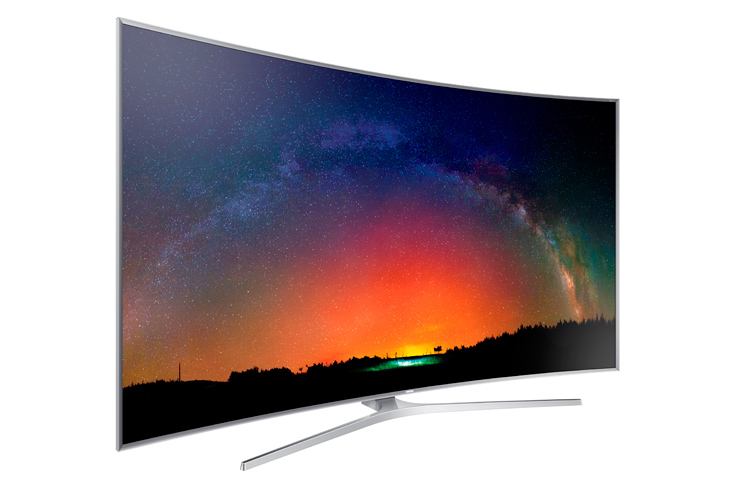 For further details contact:
Samsung Malaysia Electronics Sdn Bhd.
Tel: 03 21650000
Article by Dick Tan