The Absolute Affordable Authority
Article by Venoth Nair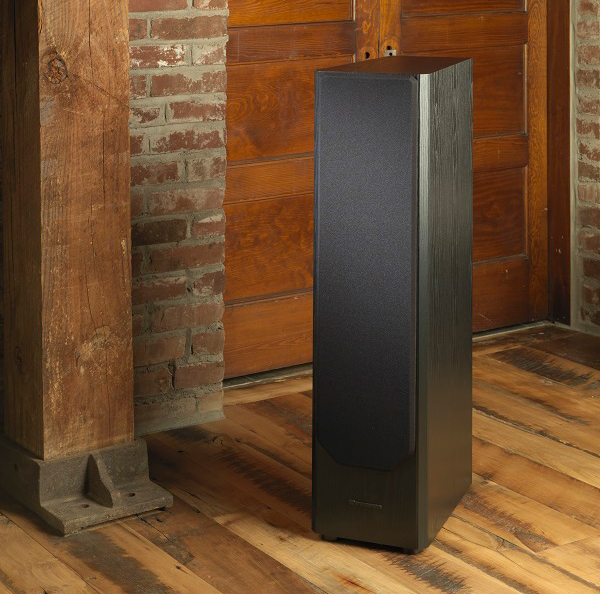 At almost a meter in height and weighing in at a backbreaking 24kgs each, the A3 is currently the smallest of the floorstanders offered by Canadian audio powerhouse, Bryston.  Solidly built, the A3 comes in 3 varieties of vinyl wrapped finishes. In terms of looks however, this speaker has more in common with speaker designs from the 80's as opposed to the newer flashy speakers that seem to be the all the rage right now. That's ok if you ask me, because this is a speaker designed with only one goal in mind, to deliver a visceral audio performance at an unbelievable price.
Bryston Audio is known for their high end, high performance and not forgetting to mention high priced equipment that delivers superb sound quality. This is something that we have come to expect from the company with a history spanning 35 years. The A series speaker however was created by Bryston to provide an accessible alternative to audio fanatics who are not so lucky to have an inheritance thus infusing hope to enthusiasts on a tighter budget.
The A series is the smaller replica of the famous T series. Unlike the amazing T-series which uses 8 inch bass drivers, the A series goes for a more humbly sized 6.5 inch driver. The driver array on the A3 features a 1" tweeter, a 5.25" mid-range driver and twin 6.5" bass drivers. Unusually, the speaker comes with three ports, one in front directly below the bass driver and two on the rear of the cabinet which are positioned high. These ports don't only augment the bass but help to vent out unwanted air to minimize distortion caused by high volume air movement.
Paired with Bryston's own B135SST2 integrated (which I previously reviewed), the A3 delivers a full-bodied sound that is larger than life. There is richness to the sound, especially in the bass department. Placement however is critical as all those venting ports can cause the bass to be too thick if positioned wrongly. In the right spot, the A3 delivers rock solid deep pulsating bass that will surely excite. The mids and highs are also delivered with vitality, sounding crisp and clean. This speaker really knows how to deliver the goods.
Unlike many high end products which tend to gear towards specific genres however, the A3s sound great with anything that you can throw at it. High end audiophile recordings, classical masterpieces and even mainstream pop music sound right.  Heavy rock music from the likes of Linkin Park sounded good which is truly a rare quality when it comes to Hifi equipment especially at this price point.
What stands out with these speakers is their ability to deliver detail with such balance and precision that the listener can not only hear everything, but feel everything being put out through the music. These speakers convey an engaging performance that is dynamic yet subtle, and able to shift from quiet to busy without breaking a sweat.
Priced at RM 9500 per pair (inclusive of GST), these speakers are somewhere in the middle when it comes to their affordability, but their performance is anything but average. Add to that a confident 20 year warranty and what you have is an amazing deal. These speakers are worth every ringgit spent and if you have the space to let them breathe along with the right amplification (preferably from the same stable) then you should seriously give these speakers a whirl. You will be impressed.
For further details contact:
Audio-Visual Designs Sdn Bhd.
Tel:  03-2171 2828
Tony Low: 012-233 0771
Article by Venoth Nair