Perfect Projection
Article by Dick Tan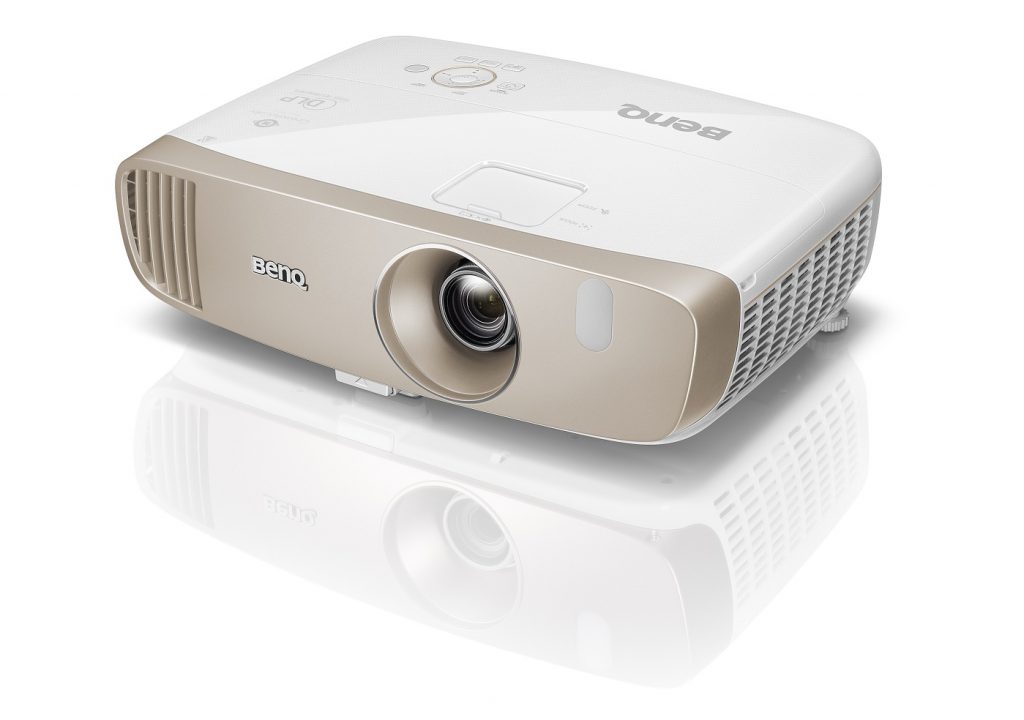 BenQ's latest home theatre projector, the W2000 is clearly designed to up the ante on its competitors with features that are unique for a home theatre projector of its class.
Featuring an up-to-date, modern aesthetics of elegant curves and dual tone gold/silver finish, the attractive good looks of the W2000 is also a clear attempt by BenQ to give the W Series an aesthetics that is a typical of home theatre projectors.   Looks aside, what's 'under the bonnet' is sure to impress.
A six-speed colour wheel DLP design with a full HD 1920 x 1080p resolution and 16.9 aspect ratio the W2000 also feature the adaptation of the super accurate REC 709 full HD colour spectrum.  BenQ refers to the REC709 colour spectrum as 'CinematicColours'.
As further testimony to its home theatre pedigree, the W2000 comes with special ISF (Imaging Science Foundation) calibration pre-sets.  These presets can only be accessed by a certified ISF calibration specialist to squeeze out the last drop of colour and picture accuracy for videophiles where visual accuracy is of paramount importance.
Not unlike its predecessor, the popular W1070+ the W2000 also feature a built-in audio monitoring segment, giving it a much greater level of operational flexibility without  the need of an external sound system.
Other important features includes High Fill Factor which boosts the light levels of individual pixels to attain a more refined and therefore a higher  level of visual detail, a very short throw capability requiring only a 2.5 metre (8.25ft) to achieve a 100 inch diagonal picture, a vertical lens adjustment that makes the projection throw set-up significantly easier, 3D capability, 2 HDMI 1.3 inputs and an optional full HD wireless connection that allows streaming of uncompressed 1080p full HD content.
The W2000 retails for RM5, 999
For further details contact:
BENQ Sales & Service (M) Sdn Bhd
Tel: 03-79547800
HP: 012 646 7593 (Chaw)