Winners of the KLIAVS 2015 'Best Sound' and 'Best AV Experience' awards received special framed certificates from AV2day at an event at J.W. Marriott hotel, Bukit Bintang, Kuala Lumpur on Saturday.
These were given in recognition of their efforts to improve the sound (and picture, in the case of exhibitors of AV systems) quality for the annual Kuala Lumpur International AV Show for the benefit of both consumers and the industry.
The event, held in conjunction with the launch of AV2day's new webpage design and also the presentation of prizes to winners of the KLIAVS 2015 lucky draw, was held in a friendly and casual manner as the hi-fi and AV scene in Malaysia is only that big and the winners know each other.
Willy Low and Dick Tan, who are co-owners of AV2day, did the honours of announcing the winners' names and presenting the certificates. Willy later held a short presentation on the new-look AV2day site and its new advertising rates and ad sizes.
Here are photos taken during the event: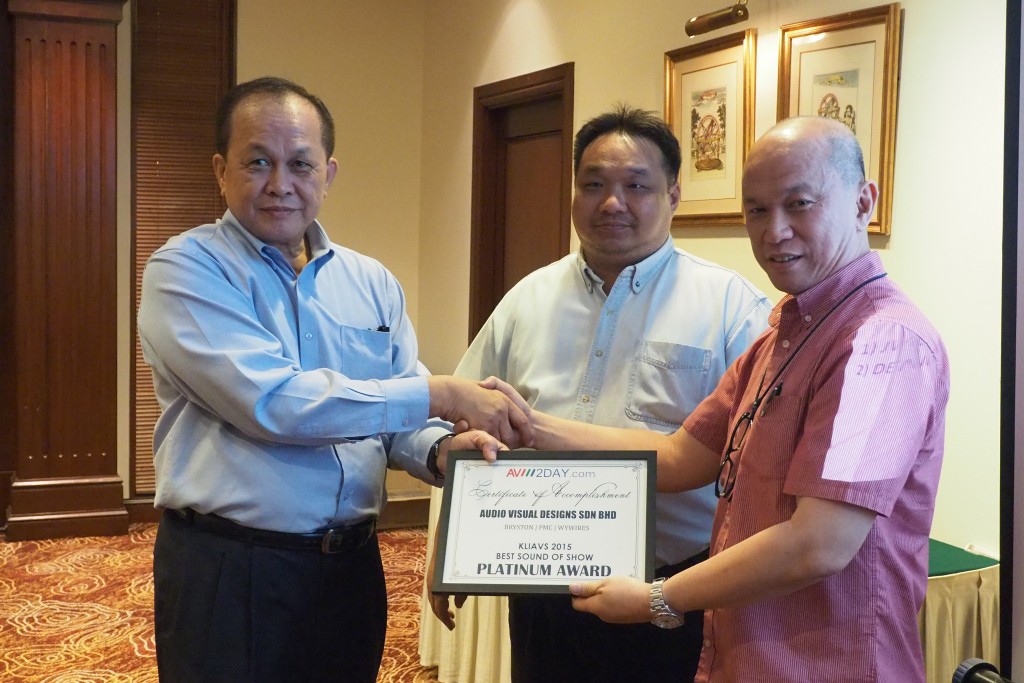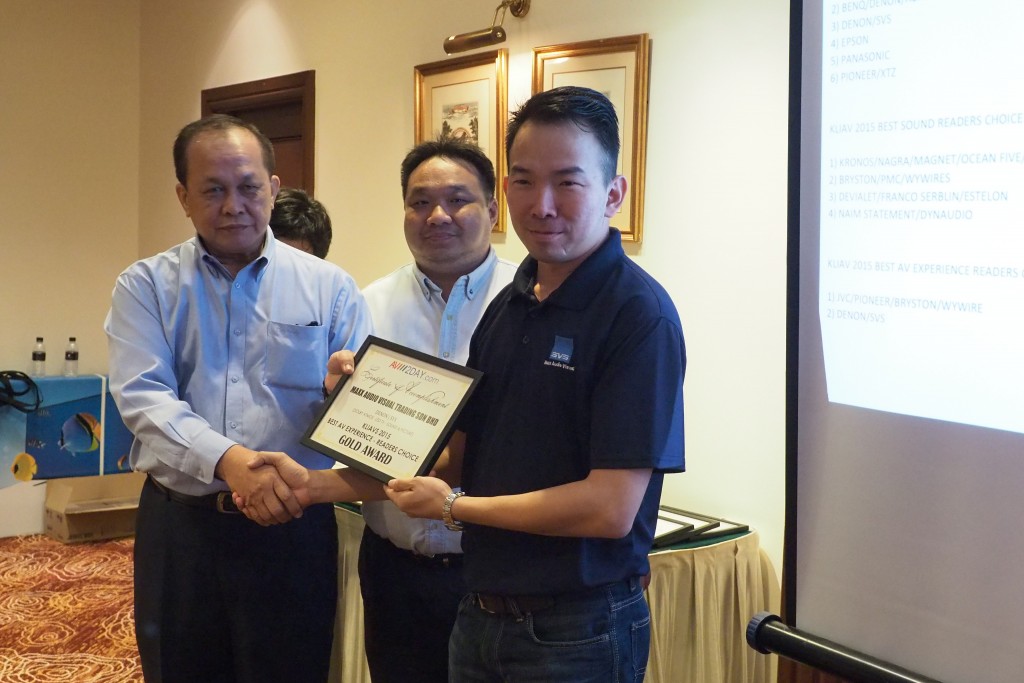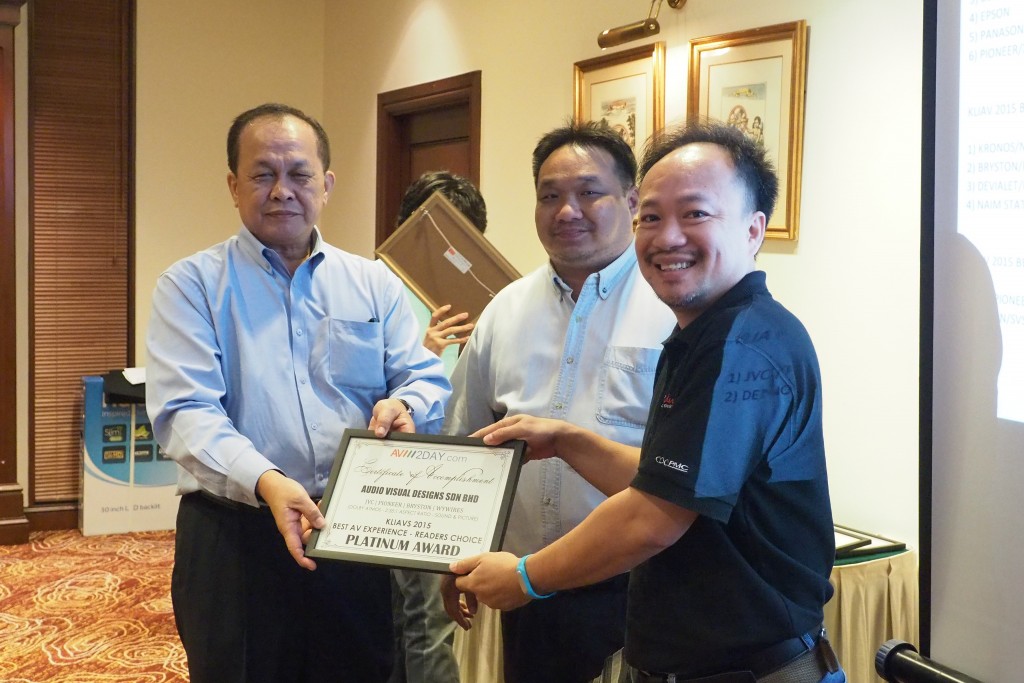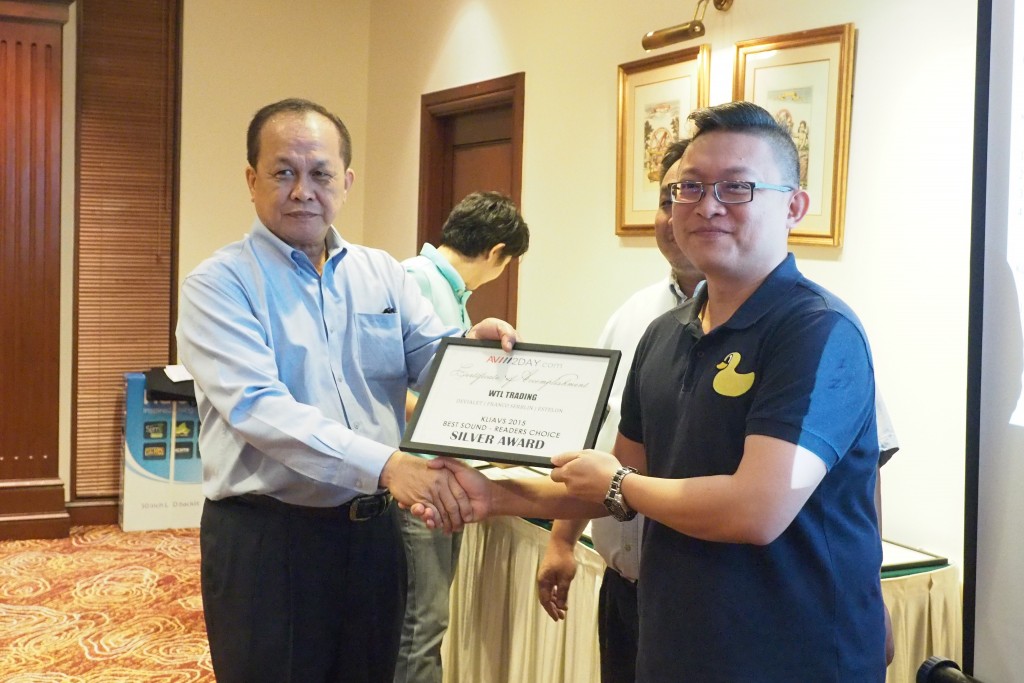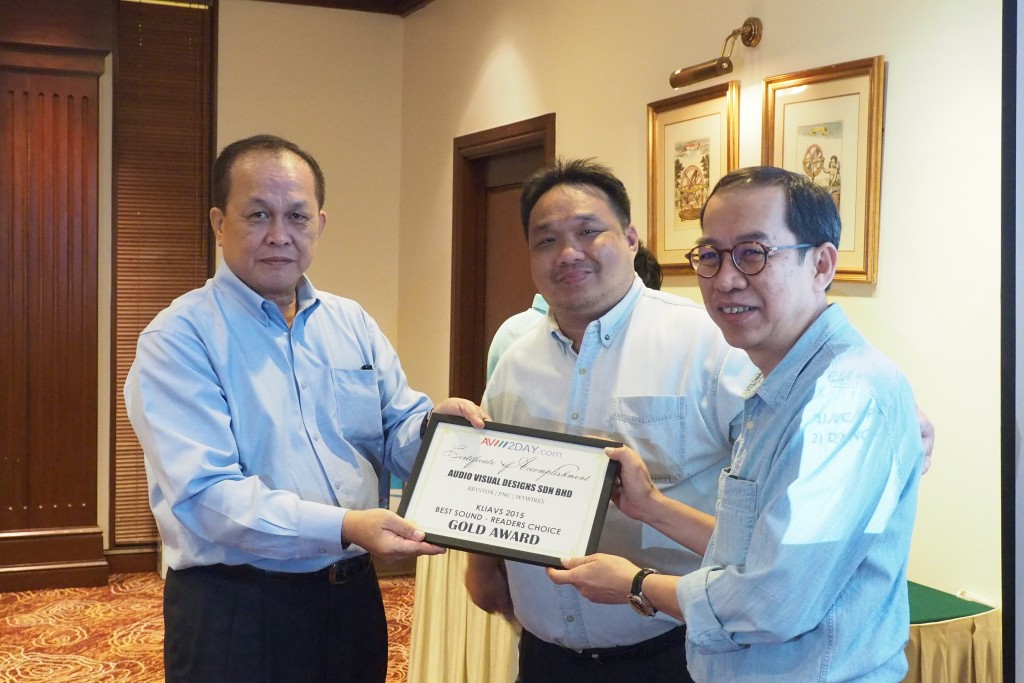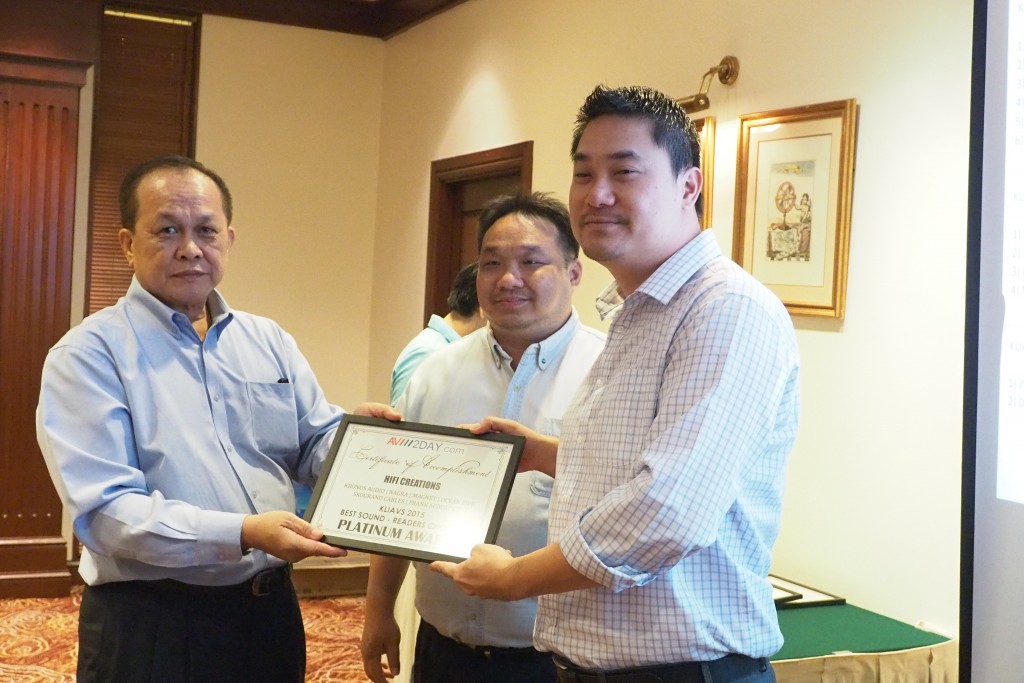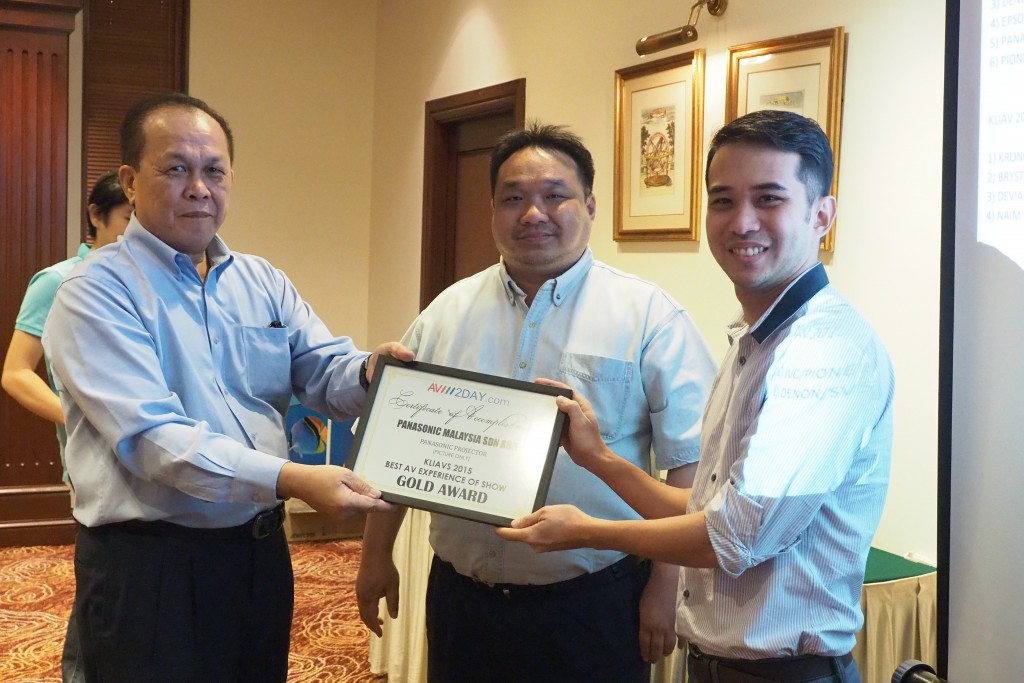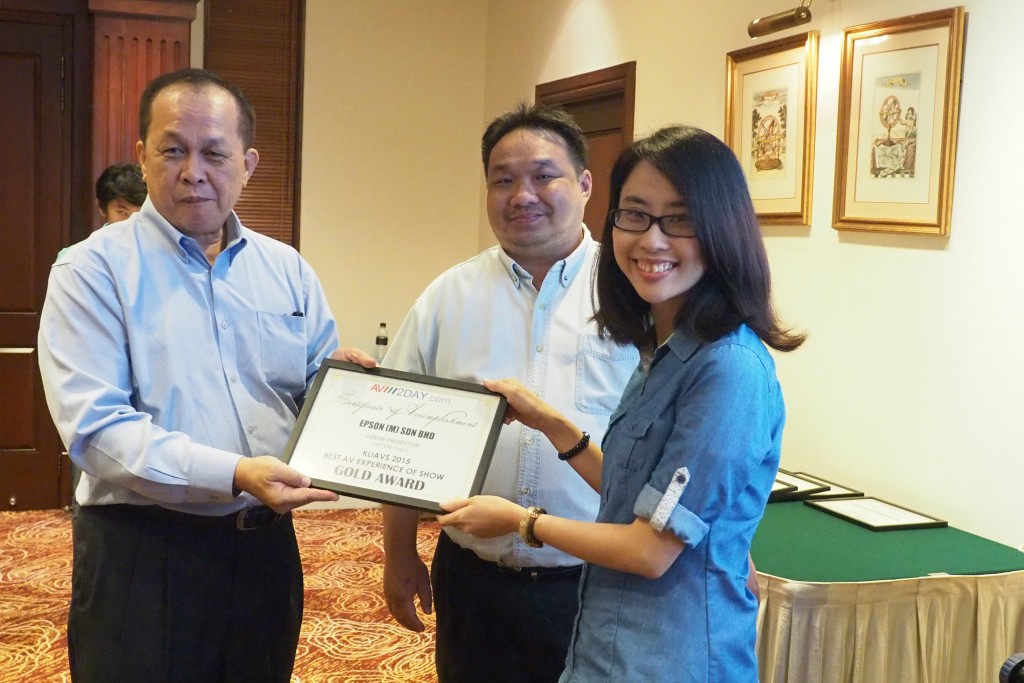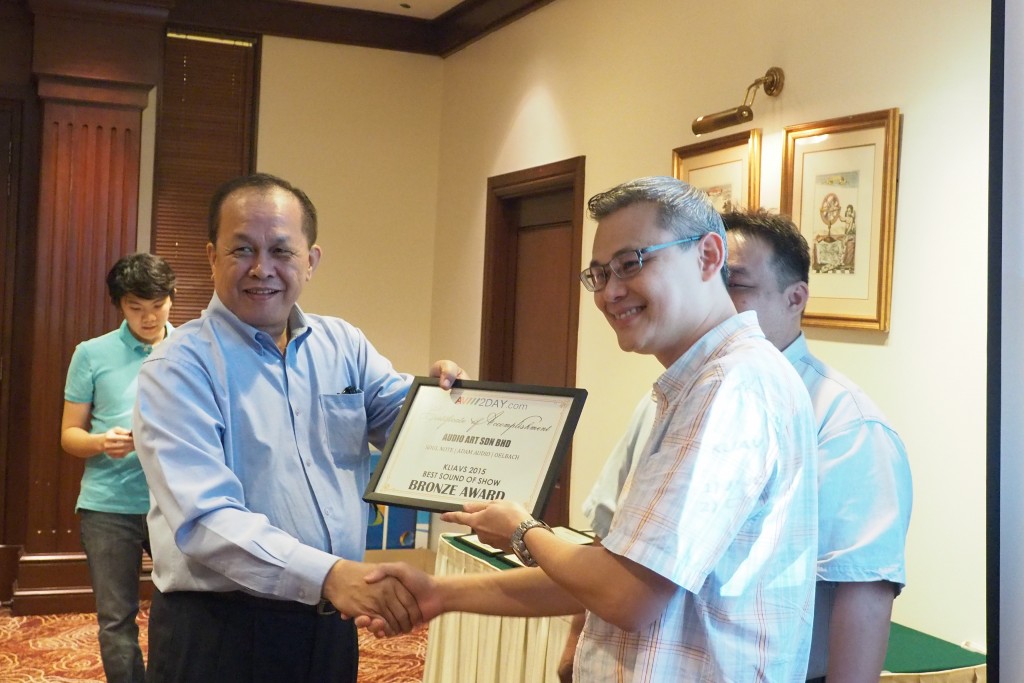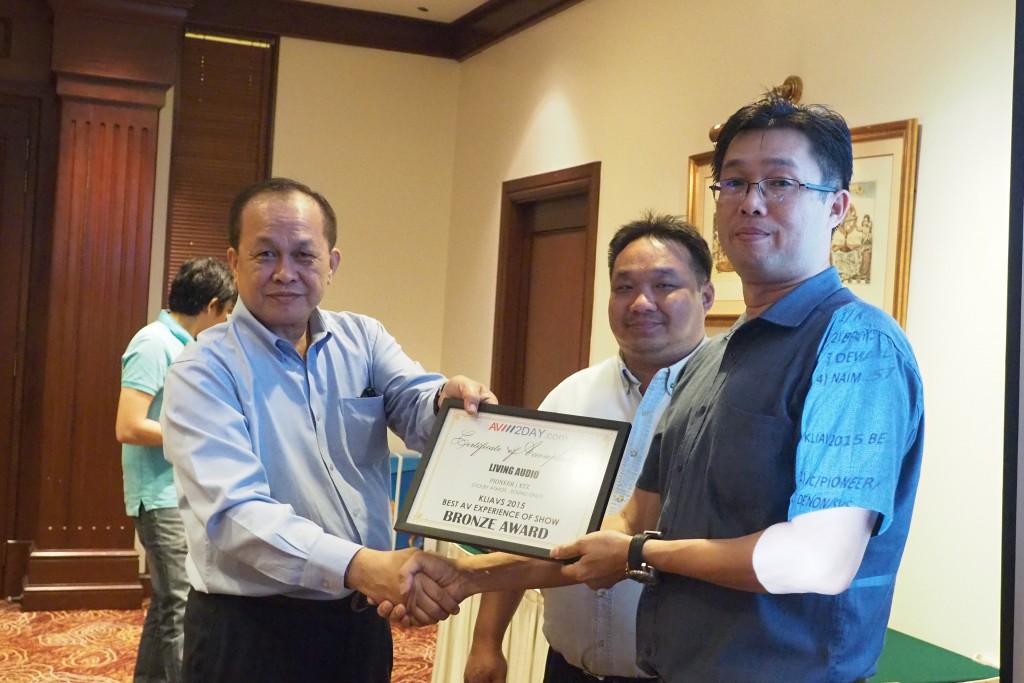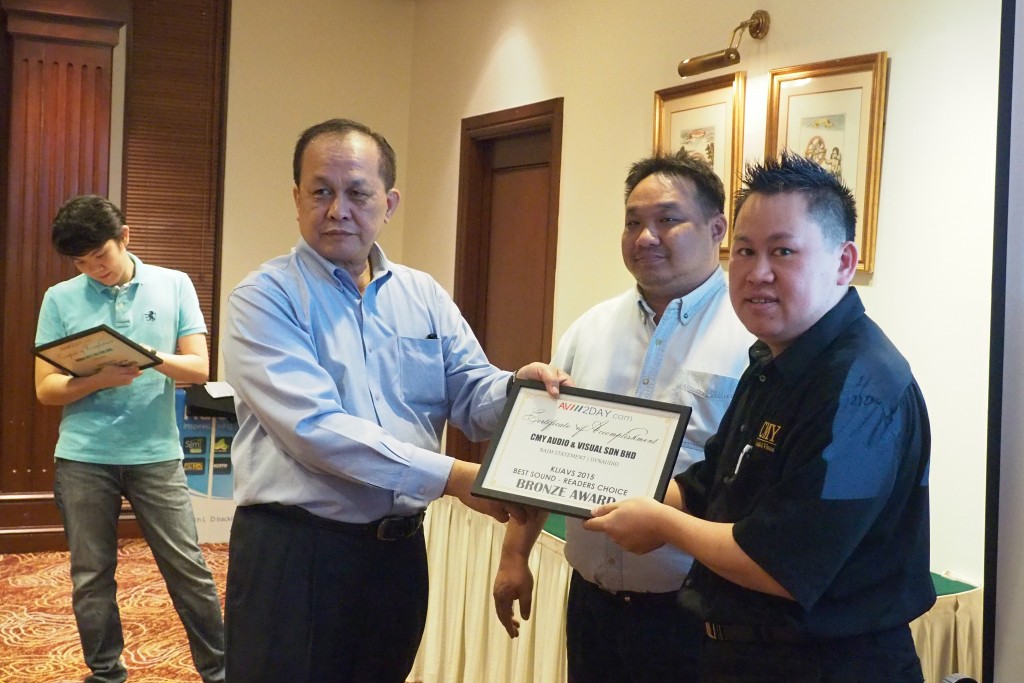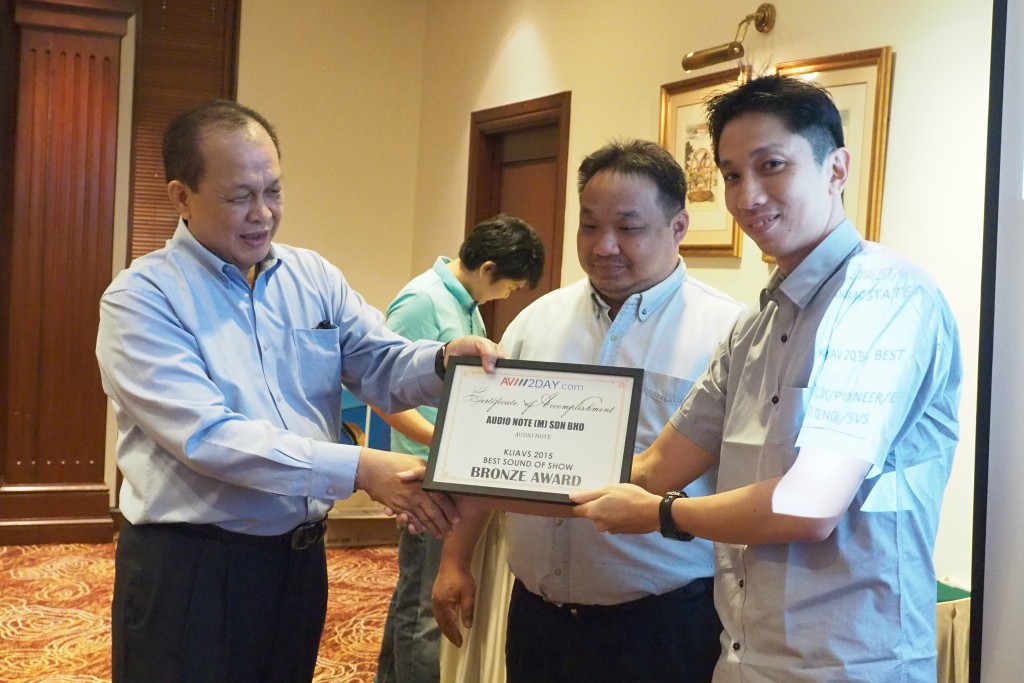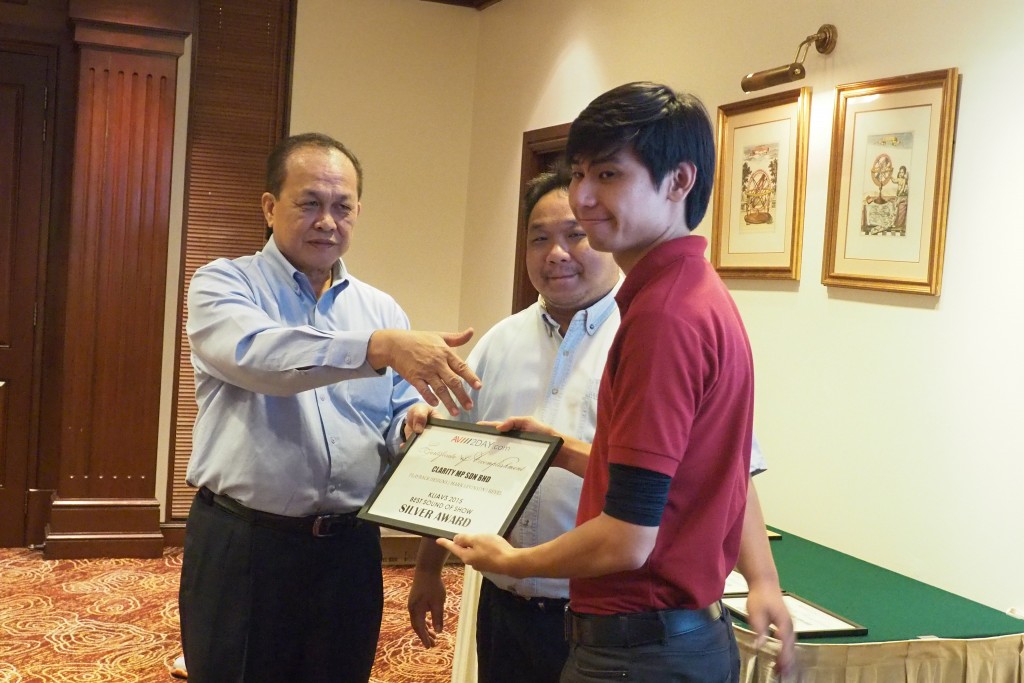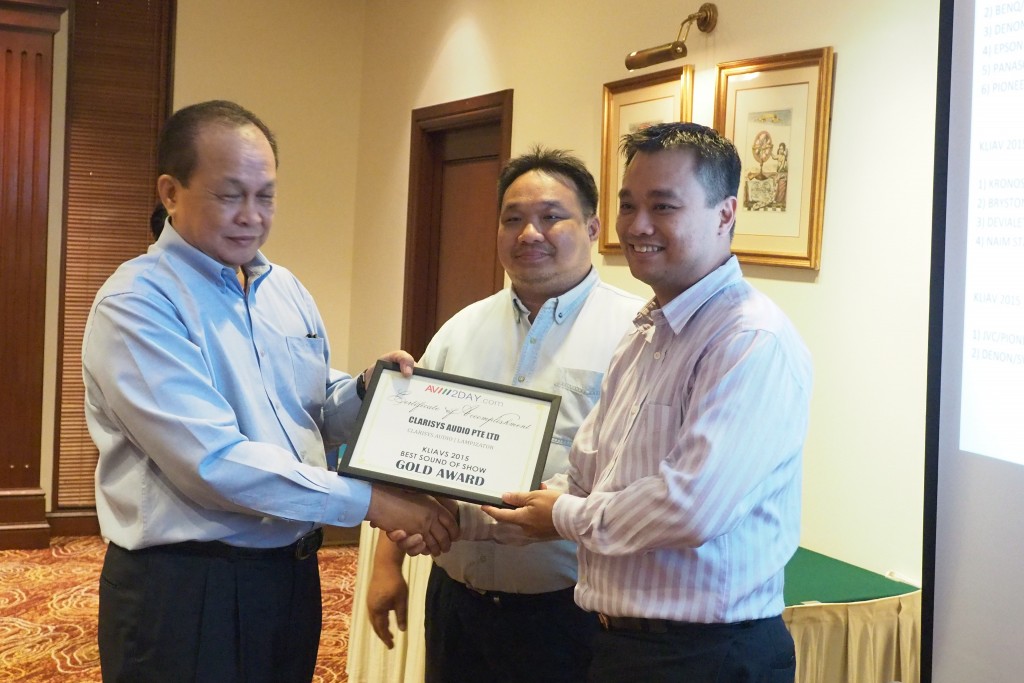 For the complete list of winners, click below: