Article by Dick Tan
A Compact Elegance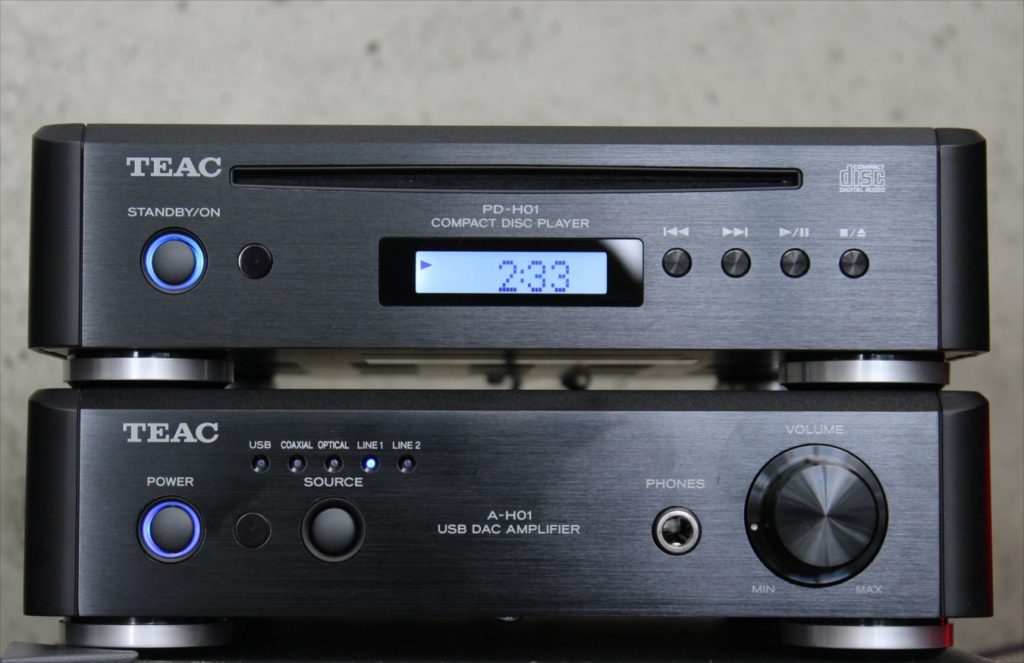 Remember TEAC?  Those of you  old enough will recall the golden age of hi-fi in the 60s and 70s where the name is synonymous with the best there was in tape machines – both cassette and open reel decks.
Well those glory days are but a memory now and TEAC, while still very much around is today existing on a rather quiet, low profile.
They still make some pretty nifty equipment though, mostly in the audio domain and the three piece Reference OI compact system is typical of what one can expect from TEAC.
The system comprises a compactly dimensioned stereo integrated amplifier the A-HO1.  Measuring 215 mm x 61mm 258mm the A-HOI also feature a high performance USB with Burr-Brown DACs.
With what is best described as an elegant, minimalist aesthetics the A-HOI comes with one USB input, one coaxial and one optical digital input and two analogue line input.  There is also a line level output for driving an external, active subwoofer.  The only other output is the headphone socket at the front panel.
The heart of the design is a 20 watts per channel into 8 ohms amplifier section that can, when driven into full power, produces no more than 0.05% total harmonic distortion.
Providing the main programme source is the slot loading PD-HOI CD player.  It also features a Burr-Brown PCM 5102 DAC and supports all known variation of the audio CD format.
Anchoring the system is the LS-H70A two way compact speaker system.  Measuring  150 x 250 x 230mm the LS-H70A  is a typical two way system that feature a reflex loaded 120mm woofer and a 25mm soft dome tweeter.
Rated to be able to withstand a maximum input of 70 watts the LS-H70A is of below average sensitivity requiring 1 watt to produce an 85 dB sound pressure level.  It is nevertheless able to generate a fairly commendable bass extension of down to 55 hertz.
This elegant looking TEAC compact audio system retails for RM3, 990.
For further details contact:
Kenny Sea
Tel: 019 3395186
Article by Dick Tan