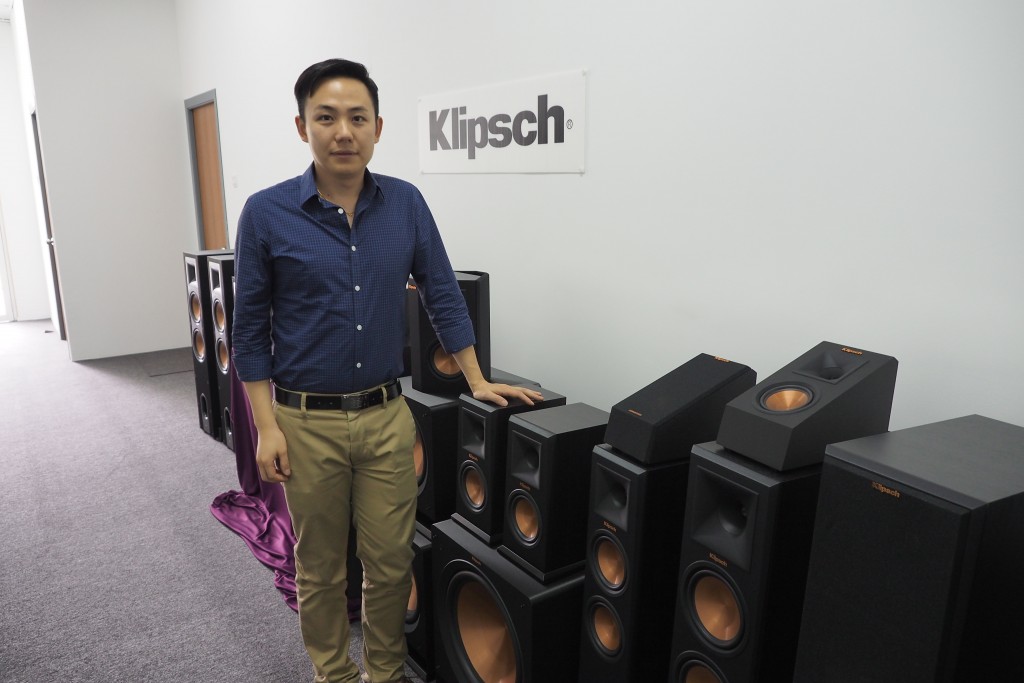 By Lam Seng Fatt
Klipsch, which is well known for its Klipschorn corner horn speakers which are still in production even though they were launched in 1946, is so into horns that it has even made a horn-loaded port for a bass reflex centre speaker.
Chuck Chen from Klipsch Group Asia, who flew to Kuala Lumpur from his Shanghai base last Thursday to launch the Klipsch Reference Premiere range at WKH Distribution's showroom in Plaza Ativo, Bandar Sri Damansara, said Klipsch must be the only speaker manufacturer to have designed a horn-loaded port.
He added that though Klipsch speakers from the Rerefence, Reference II and Reference Premiere ranges look similar with copper-coloured woofers and horn-loaded tweeters, the technologies involved are not the same.
He revealed that Klipsch has been very active in its R&D and will be rolling out lots of new products this year including a wireless system that uses 5G technology. Instead of using your home wi-fi router like some wireless products in the market, Klipsch will use its own transmitter which can also be expanded to a multi-room system.
He said that since this year is Klipsch's 70th anniversary, it will launch limited editions of its famed Klipschorn and Heresy speakers. (Willy will reveal more about these products in his next post.)
The Klipsch Reference Premiere series has three floorstanders – the RP-280F, RP-260F and RP-250F. There are two standmount models – the RP-160M and RP-150M. Three centre speakers and two surround sound speakers complete the range. If you want to venture into home theatre, you can choose from three sub-woofers from the Reference range and for Atmos effects, you can choose the RP-280FA which are in fact the RP-280F floorstanders with Atmos elevation speakers built into the top of the speakers. You can also choose the standalone RP-140SA Atmos elevation speakers to be placed on top of the front and rear speakers.
Chuck Chen also showed Klipsch's ceiling speaker for Atmos which has a tweeter located on a ball joint in the middle of the woofer which can moved to aim at the listener. The woofer can also be tilted to aim at the listener.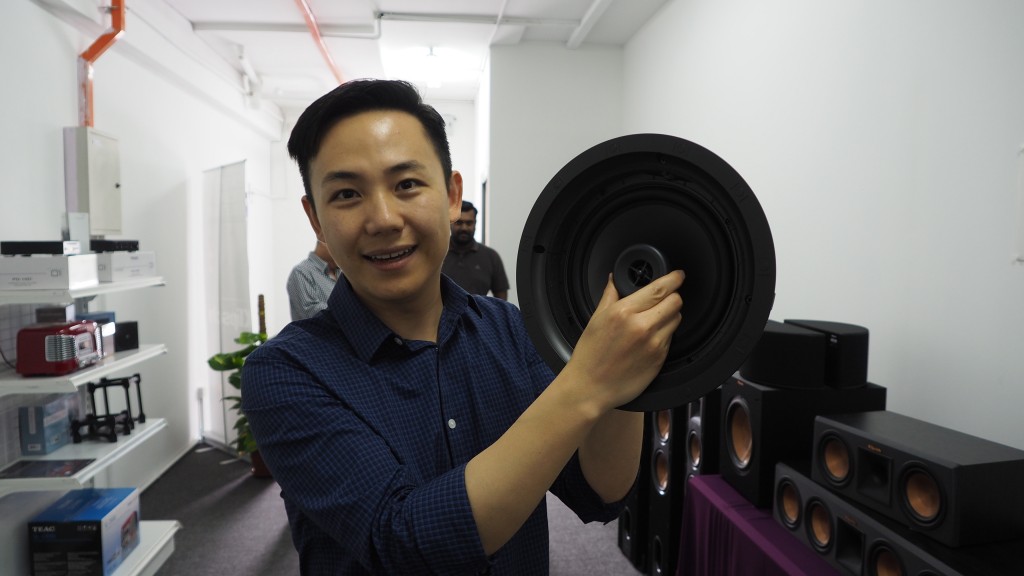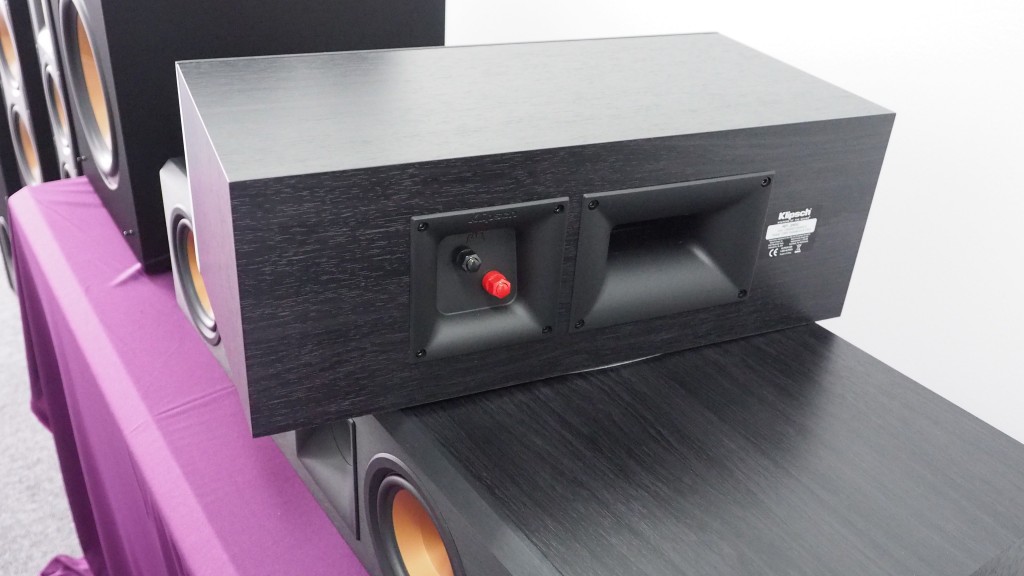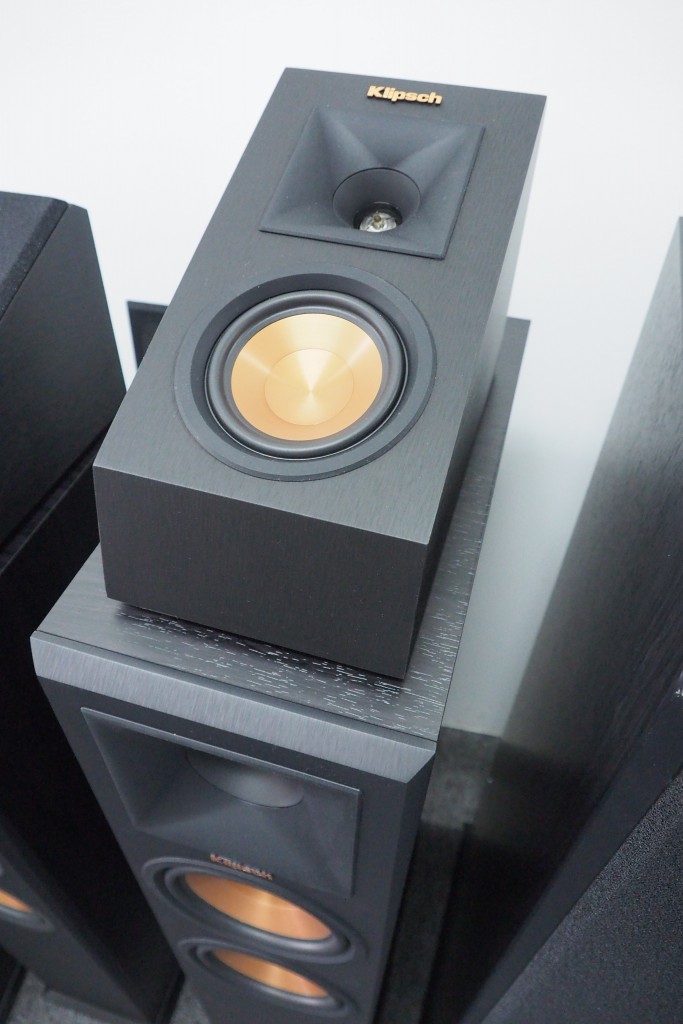 Kenny Sea, general manager of WKH Distribution, has also set up a stereo system for music listening in his showroom. The system comprises the Klipsch RF-7 II floorstanders and Teac components.
For the record, it was the first launch at the new WKH Distribution showroom and it looks like there will be many more to come.
Watch the video on the Klipsch Reference Premiere HD Wireless speakers:
<iframe width="1897″ height="1305″ src="https://www.youtube.com/embed/k7vqqf0iF38″ frameborder="0″ allowfullscreen></iframe>
For more details on Klipsch products, call Kenny Sea at 019-3395186, 03-62700035 or e-mail him at [email protected]