Totally Surrounded
Article by Venoth Nair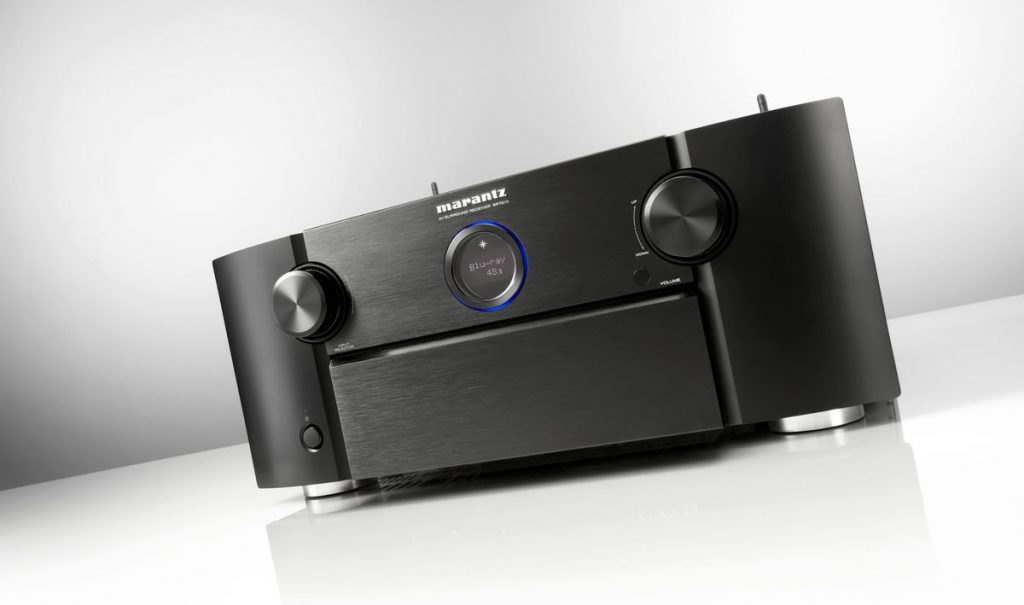 The SR7010 is the latest Dolby Atmos based receiver from industry titan Marantz as part of its new range featuring the latest surround format. This 9.2 channel behemoth is spec'd to the teeth with every kind of surround mode currently available along with future modes such as DTS:X and DTS Neural:X available through online firmware upgrades. The SR7010 is also capable of handling an 11.2 channel setup and all you need for this level of immersion is a two channel power amp hooked up to its pre outs available at the rear. This additional pair of speakers will also enable you to run the SR7010 is a 7.1.4 configuration for a visceral Dolby Atmos/DTS-X experience.
As far as technologies go, Marantz has put in all you need for a complete network audio experience with built in Bluetooth and Wi-Fi as well as hardwired network connections for those old school purists out there. Connectivity featured on the SR7010 is excessive to say the least with 8 HDMI 2.0a inputs, 5+1 analogue inputs, 4 digital inputs, 3 component video inputs and even a separate multichannel input for additional sound upgradeability.
Speaking of upgradeability, all channels are given preouts including the zone 2 outputs giving users the option to add more juice if the hefty 200 watts already on tap isn't sufficient enough for you. The receiver also has 3 HDMI outputs with one as a zone two monitor, making this an amp with the option of entertaining multiple rooms at once. Add to this list the ability to play DSD, FLAC and the support for internet radio along with Spotify connect and what you have here is a complete machine ready to give you the ultimate in AV enjoyment.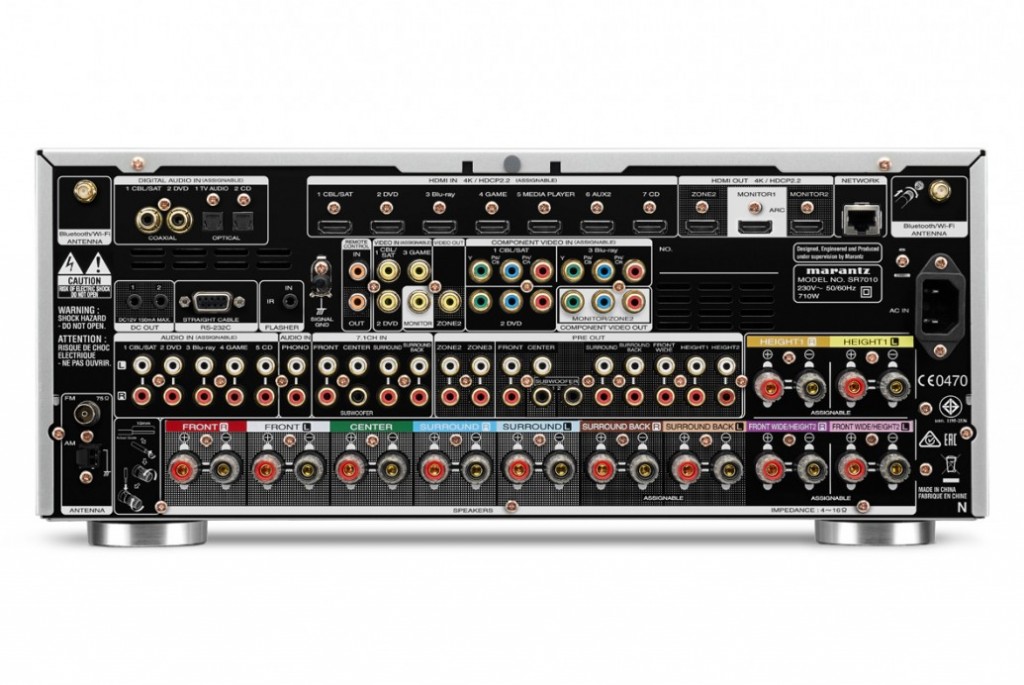 The SR7010 is made with one goal in mind, to be a flagship receiver with the ability to handle anything currently available and do this with the flair as only Marantz can deliver. Its looks and build is typically Marantz with specifications that really push the limits of what is possible with receivers today, setting the bar high for others to beat.
For further details contact:
Desa Home Theatre Sdn Bhd.
Tel:  03 62756511
Article by Venoth Nair