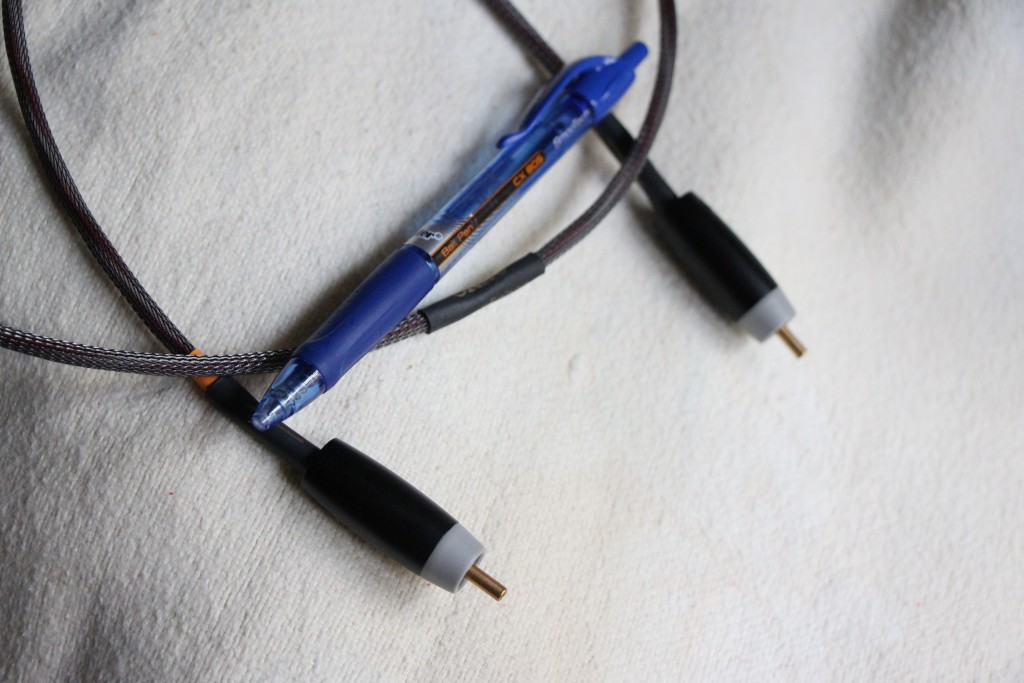 By Lam Seng Fatt
I have heard of Audience cables, but I have not actually heard them in use. So when I was given an Audience Ohno co-ax cable for review, I was more than happy to have a go at it.
Out of the box, the Audience Ohno co-ax cable is not impressive at all – it is even thinner than a chopstick. Most audiophiles are impressed by the garden-hose type of cables – the thicker the better. These huge cables may not sound good, but they sure look impressive.
However, Audience has this to say in its website: "Audience cables do not sport the most impressive looking connectors or overly large outer jacketing. More often than not, the connectors that look best sound bad and can actually degrade performance. Fanciful jacketing is an added cost passed on to the end user and often obscures what lies inside."
What Audience is saying is that looks do not matter, but performance does. So does the Audience Ohno co-ax cable perform well?
I received the Audience Ohno co-ax cable at the same time that I was reviewing the Bluesound Vault 2 (see http://av2day.com/2016/01/bluesound-the-latest-in-wireless-music-systems/) and while reviewing it, I also used a Soul Note SD300 DAC Headphone Amplifier (see review http://av2day.com/2016/03/neutral-sound-from-soul-note-dac/) for comparison with the DAC section of the Bluesound Vault 2.
Thus it was a simple matter of switching my reference co-ax cable, the Van den Hul Digicoupler, with the Audience Ohno co-ax cable. I was doing a two-in-one review and thankfully, the Soul Note DAC was neutral enough to reveal the sonic differences.
I played ripped versions of Adele's 25 and Tracy Chapman's debut album (since the Bluesound Vault 2 rips the CD you slip into it and plays the ripped file instead of the CD itself).
I noted that the Audience Ohno co-ax cable had a leaner bass compared with the Van den Hul Digicoupler which sounded much fuller and rounder in the bottom end.
But this lean quality in the bass showed up a truly transparent midrange which was not lean at all. The mids were opened up wide in a large soundstage and the images were well defined. There was a great amount of clarity in this region. In comparison, the Van den Hul sounded thicker and less well defined with more amorphous images in the midrange.
As for the treble region, both the Audience and Van den Hul displayed an open, spacious and extended character. The Audience seemed a bit more transparent in the treble too.
So it would confirm Audience's claim that size does not matter. In the case of Audience, thin is more. And if you buy the Audience Ohno co-ax cable, there is more value too – in the form of a free bottle of DeoxIT contact cleaner.
The Audience Ohno co-ax cable is well suited for slow and dull, dark sounding systems. It is bound to add lots of sparkle and details to the sound quality making the system more enjoyable to listen to.
Audience products are sold by My Hifi Shop in Jaya One, Petaling Jaya. For more details, call Issac Ho at 03-79321883 or 016-5550516.