A Bright Projection
By Dick Tan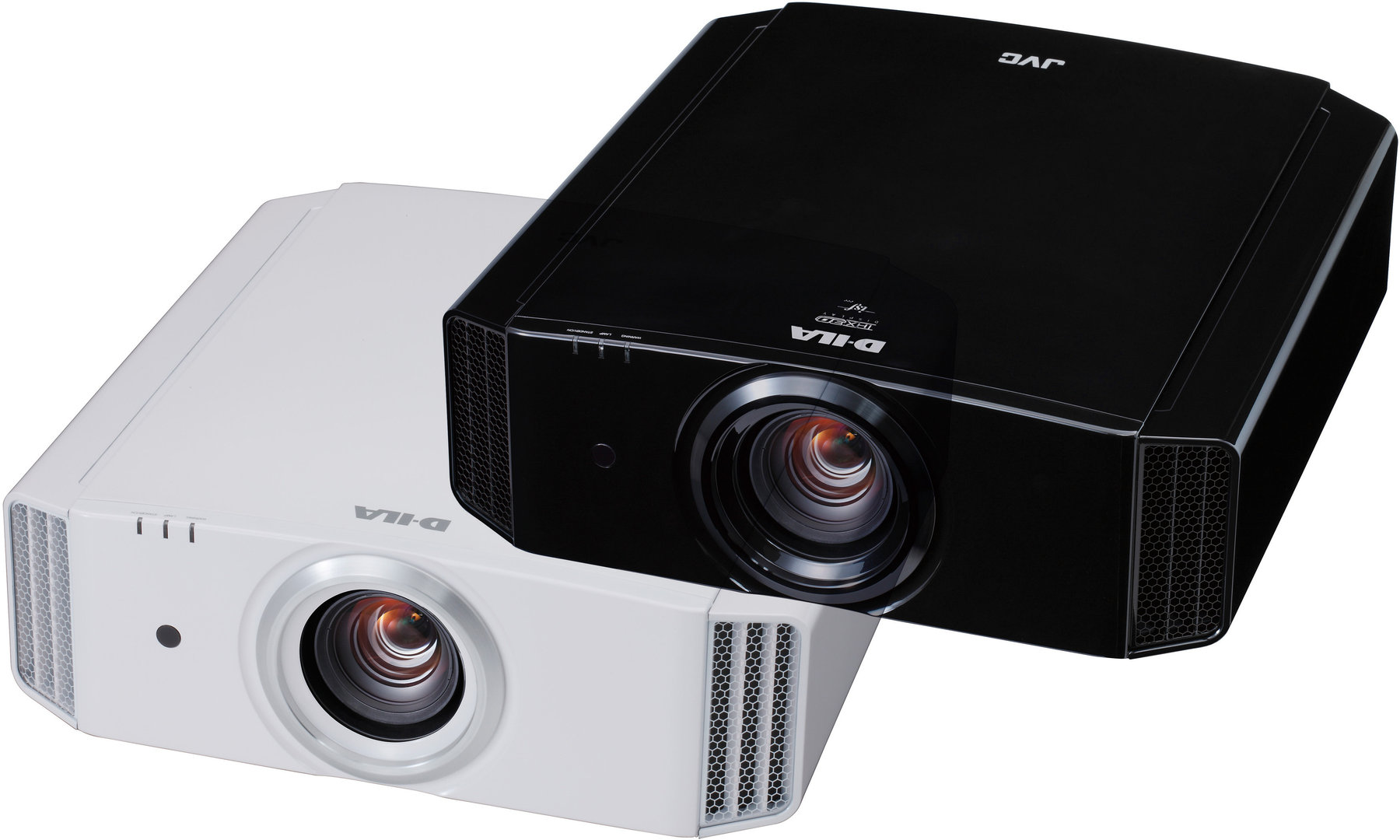 For over a decade and a half JVC has been steadily establishing an irrefutable reputation for making what is accepted by many videophiles as perhaps the best home theatre projectors that  money can buy.
Based on the D-ILA (Digital Image Light Amplification) imaging device (a JVC proprietary imaging algorithm evolved out of the LCD device) JVC's range of projectors has established an almost unbeatable reputation for reproducing  the best black levels/contrast ratio available in home theatre projector technology.
JVC's current range, announced sometime in December last year and just recently launched in Malaysia comprises the top of the range DLA – X9000 (RM39,999),  DLA –X7000 (RM29,999) and the entre level model DLA – X5000 (RM19,999).  All three models are very competitively specced and includes as standard, the latest HDMI 2.0a inputs, HDCP 2.2 compatibility, the latest updated version of its e-Shift 4 upscaling algorithm that enables  the projector to show an upscaled 3840 x 2160 4K image, a new powerful 265 watt high output lamp and very importantly the ability to accept true 4K HDR (High Dynamic Range) video material that is part of the UHD Blu-ray specification.

Just in case you are wondering, HDR compatible image are capable of outputting three times the peak brightness of conventional Blu-ray movies.
To ensure that all three JVC projectors are capable of taking advantage of the significant improvements in future 4K media all three models feature a 30 – 45% increase in light output capability.
Other standard but important features also found on all three includes JVC's  proprietary MPC (Multi Pixel Control) that optimises resolution in both full HD 1080p as well as 4K resolution signals.
There's also a Lens Memory function for use with 2.35.1 cinemascope style screen, Auto Calibration for optimizing all essential video elements, and Screen Adjustment modes for optimum projector to screen matching.
Essentially all key important features associated with these new JVC projectors are found in all three models.  The difference that set them apart are in the actual light output  and contrast ratio  which  is rated  as 1900  lumens  and 150,000.1  native  contrast ratio in  the  DLA-X9000,
1800 lumens and 120,000.1 native contrast ratio in the DLA- X7000 and 1,700 Lumens and 40,000.1 native contrast ratio in the entre level DLA-X5000.  In addition, the two top models are also equipped with motorized lens covers missing in the DLA-X5000.
Given an opportunity to review the entre level DLA-X5000 for a short period the following is our impression.
Having had some experience with JVC projectors in the past, the new JVC's are indeed significantly brighter than the previous models.  That, at least, is the case with the DLA-X5000 which though by  no means a statement making 'light torch ' is bright enough, even at the low lamp power setting to create an eye popping, bright and solid image. And this level of brightness was achieved without any apparent loss of contrast which remains, in my opinion, to be the best in its class.
While the black level and contrast ratio performance of the previous JVC projectors were just as impressive there were times when we had all wished for a slightly higher level of image pop that only a higher light output could bring about.   With these new JVC projectors that is now possible.
In addition to increased brightness and contrast ratio performance the DLA-X5000 was also very sharp with incredibly  detailed visuals, highlighting minute details that was absent in my current resident projector.
At RM19, 999 the DLA-X5000 is a not exactly entre level affordable even though it is classified as such by JVC.  It is best described as the serious videophile's budget level, high performance projector.
To be sure one can certainly find more affordable projectors but one thing is for sure, it would be near impossible, currently, to find one, at around this price range that offer all the combination of desirable projector performance features such as 4K scaling, High Dynamic Range compatibility, future 4K compatibility proofing and the sheer level of performance that the DLA-X5000 is truly capable of.  As a matter of fact, I am so thoroughly 'smitten' by the performance of the DLA-X5000 it is quite likely to take up 'permanent residence' at my AV room!
For further details contact:
JVCKenwood (M) Sdn Bhd.
Tel: 03-5548333
&
AV Designs Sdn Bhd.
Tel: 03 21712828
Article by Dick Tan