Stripped Quality
by Dick Tan
Are you lusting after the Oppo BDP-103D Blu-ray player that seems forever out of your reach?
Perhaps Oppo is only too aware of this dilemma that plagues videophiles with pockets that are not deep enough for it has recently introduced a no frills version of the BDP-103D, the BDP-101CI. For some reason it is also known as a BDT-101 CI, the 'T' standing for transport for which it certainly is.
At a retail price of RM1, 899 the BDP-101CI is going for approximately half of what you would be required to fork out for the BDP-103D.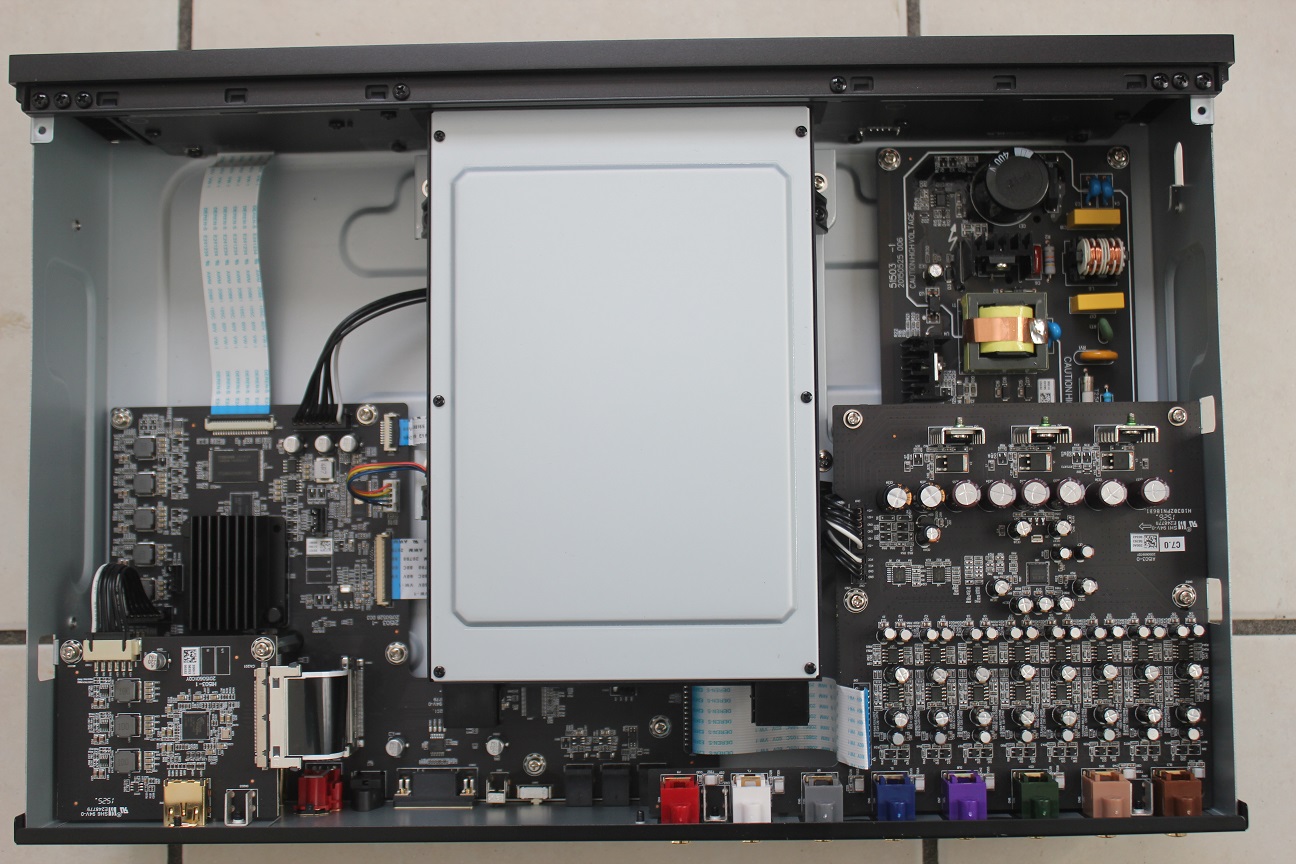 According to Oppo their research has shown that there is a significantly large segment of the videophile market that requires a high performance BD player to only play discs.  The extra features such as internet streaming apps and other non-disc enhancement features are rarely used, if ever. Hence the BDP-101CI.   Aesthetically similar to the BDP-103D the BDP-101CI is however a little taller and does practically all the disc playing chores of the former but is devoid of the internet section, part of the HDMI segment, the video DAC (Digital to Analogue Converter), the Darby video enhancement feature and incorporates a different audio DAC, the AKM4490 instead of the Sabre ESS chip.

The 7.1 channel analogue audio output stage is also omitted leading to a fair amount of 'real estate' availability at the rear panel of the BDP-101CI.  Some of the space at the rear panel is used to provide a standby slot for the event an additional HDMI output is required.
Also, being 'taller' then the BDP-103D the BDP-101CI with more internal space runs cooler, not that the BDP-103D runs anywhere even near warm in the first place.  This makes the BDP-101CI ideal for close up installation where proper ventilation could be an issue.
In the event you are wondering, Oppo is quick to point out that the AKM4490 DAC is not inferior to the Sabre ESS DAC, just different.   In a protracted listening test and evaluation the AKM4490 acquitted itself remarkably well with particular strength in bass reproduction and soundstage presentation.
Blu-ray playback looks crisp and sharp with beautifully organic looking visuals and a colour palette that is literally indistinguishable from that of the far more costly BDP-103D.  This comparison is done with the latter's Darby visual enhancement circuit switched off.
Even in its scaled down form the BDP-101CI still offers key features such as 4K scaling, bitstream output for important lossless surround sound codec such as Dolby Atmos and DTS-X, high resolution USB ports and legacy digital outputs.
Constructed on a modular fashion the BDP-101CI allows a certain degree of upgradability such as the ability to add on an extra HDMI module board, should one be required.
For further details contact:
Oppo Electronics (M) Sdn Bhd.
Tel: 03-79585399
Adrian 012 7025918
By Dick Tan