Disturbing the Peace
by Venoth Nair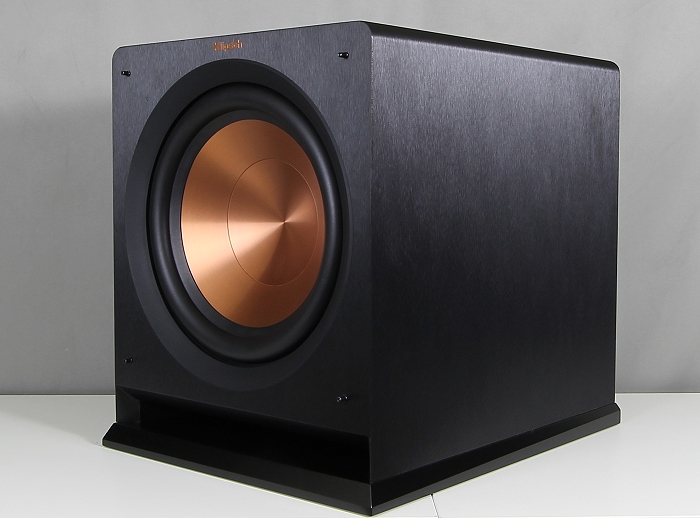 Klipsch is an American icon with a 70 year history of building high efficiency, high performance speakers. Known for their horn loaded designs popularised by the oldest running speaker still in production today, the Klipschorn, Klipsch makes some pretty mean speakers for both the home theatre and Hi-Fi market.
To complete both of Klipsch's new Reference Premier and Reference range of speakers, Klipsch has introduced 3 new sub-woofers in the three most desirable driver sizes. A 10 incher, a heavyweight 15 incher and the one in focus today, the 12 inch R-112SW.
The R-112SW is a 300 watt continuous, 600 watt peak powered active sub-woofer. This is a ported sub with a large slot port found directly below the front firing driver. The driver is made from Klipsch signature spun copper Cerametallic cone with its bright goldish copper colour. The woofer stands out against the all black cabinet of the sub with its brushed black polymer veneer and satin painted plinth. The finish quality on the unit is amazing with feel that resembles product of a much higher price than this. It comes with great woven cloth grill which really adds a touch of class to the sub, though in honesty you're probably going to want to keep the grills off with this bad boy.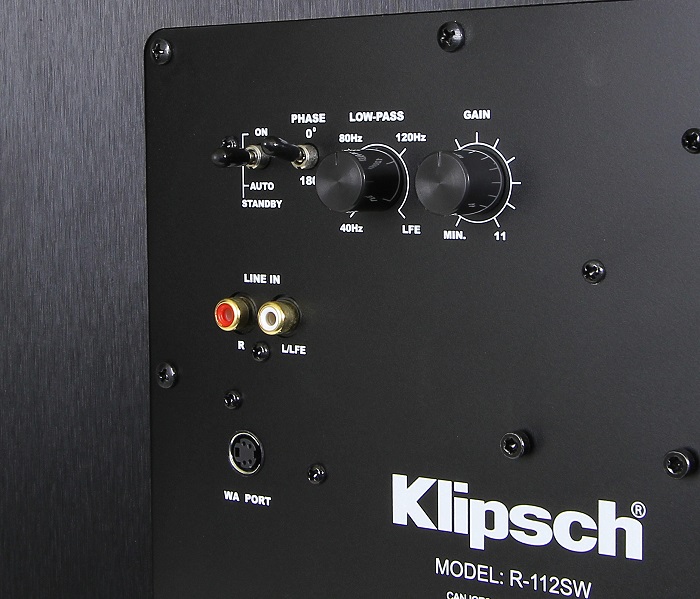 Hooked up to a receiver and paired with speakers from the reference premier range, the sub delivers a rock solid performance that's fast; articulate with fantastic depth and impact. Spin an action flick like Tom Cruise's, Edge of Tomorrow and fast forward straight to the beach landing scene. This is where Cruise turns around to see his fellow soldier crushed by a falling Quad Tiltrotor, the sound of the crashing aircraft gives you the feeling of just how heavy the vehicle is as it slams down to the ground, a testament to how good the Klipsch is at pressurising a room and creating a feeling of being "in the thick of it".
Switch gear to subtler scenes with intense moments of silence and the Klipsch keeps its composure well, serving up ambience without being indiscreet. There's always a sense of coherence especially when matched with its family members from Reference Premier Series. Play it loud and the Sub shows off its poise as it delivers without bottoming out. Pushing out bass on what seems like an endless flow, never running out of breath.
Though ported in design this sub is great with music, pumping tight clean bass notes giving great depth especially with percussion and bass guitars. You'd need to tweak it a little and position it well to get it just right but when you do, you're blissfully rewarded with a big and exciting musical performance. I also need to add that this sub, like most Klipsch speakers, loves rock music. So rock fans do take note.
As with most audio devices these days, Klipsch has provided the option of going wireless with this sub through the employment of a wireless upgrade kit which totally eliminates the interconnecting cable between the receiver and the sub. Basically all you need is a wall outlet and you're good to go. Considering the subs abilities to deliver massive bass, the R-112SW allows for a little bit of play with positioning as well since it's not limited to being positioned in corners to keep the bass levels high.
The Klipsch R-112SW has a performance that is as stand out as its appearance. This sub is capable of great pound for pound output as many subs which are much higher priced. Considering the level of quality that comes with the R-112SW, I would say that this sub is actually great value for money. The Klipsch R-112SW retails for RM 4, 350 per unit.
For further details contact:
WKH Distribution Sdn Bhd.
Tel: Kenny Sea: 019 3395186
Article by Venoth Nair