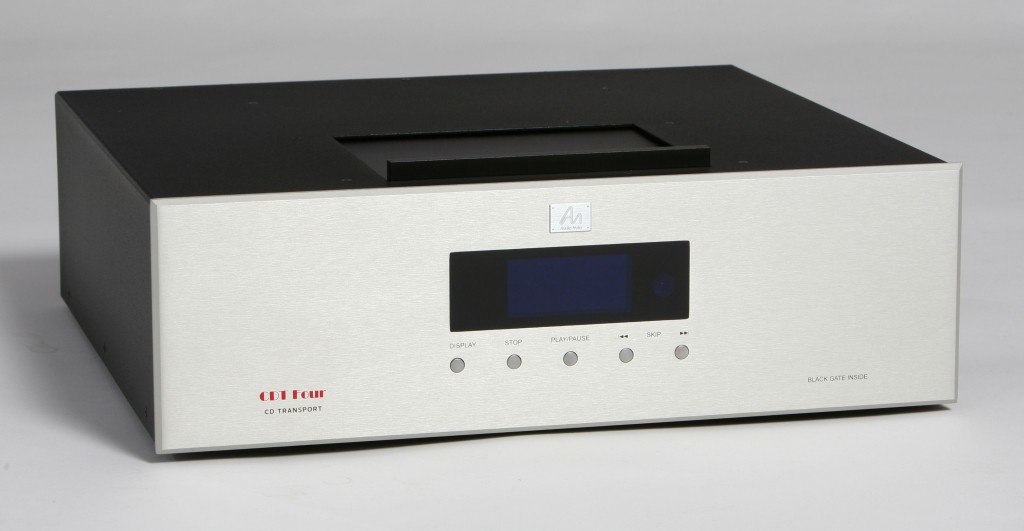 Audionote fans, take note: Head to Room 8008 to hear a high-level Audionote system.
Presented by Audionote Malaysia, the room will feature a system comprising the Audionote CDT Four CD transport, DAC 2.1x signature, M2 Phono Balanced preamp, Quest Silver Signature monoblocks and AN-E/SPe HE speakers.
The CDT Four is a Level 4 CD transport featuring top loading in-house custom modified Philips CD Pro2LF mechanism, choke coupled 3 transformer power supply, silver wired output transformer, Audio Note SOGON cable from CD mechanism to digital output stage.
The DAC 2.1x is 24Bit/96KHz compatible, and uses an AD1865N chip with digital filter free 1xoversampling direct from disc technology plus patented Audio Note I/V transformer interface, digital input transformer, 6DJ8 anode follower no feedback output stage. Black Gate capacitors, Audio Note tantalum resistors and Audio Note copper foil signal caps & better power supply with separate mains transformer, choke and 6X5 rectifier.
M2 Phono Balanced preamp is the phono version has MM phono input and 4 other inputs, 2 x ECC83/12AX7 in first stage of phono with passive equaliser and ECC82 second stage feeding 2 x 6DJ8 transformer coupled line stage, all with no feedback, power supply with choke smoothing, 6X5 rectifier.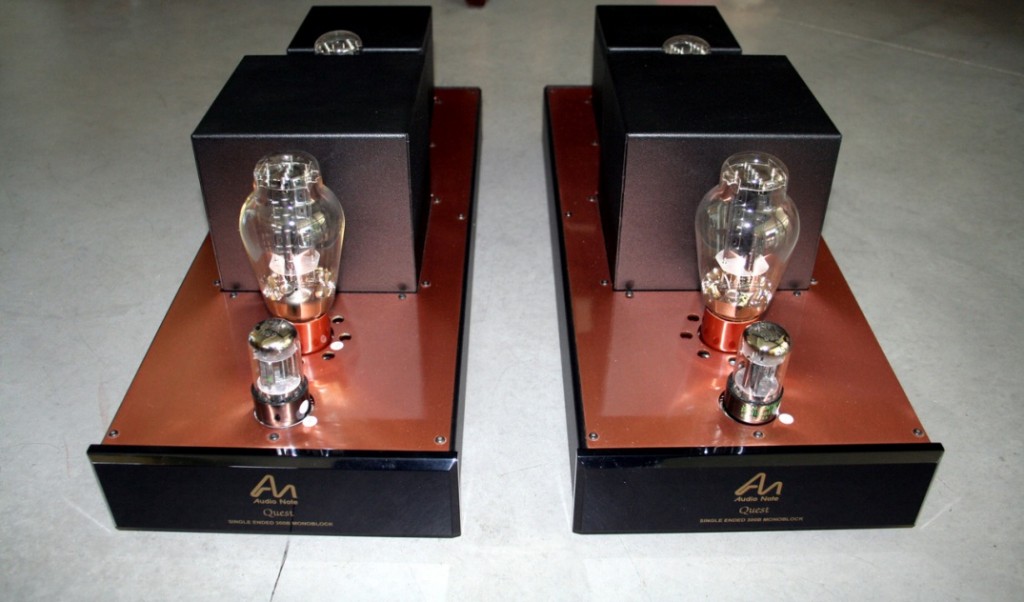 Quest Silver Signatures are Level Three, 9 watt single-ended Class A no feedback triode mono amplifiers, valve rectified choke power supply, Audio Note copper foil signal capacitors, Audio Note Tantalum resistors, Cerafine & standard electrolytic capacitors, in house made SHiB double C-core output transformer, 2 x 300B, 2 x 6SN7, 2 x 5U4G.