Centre Circle Audio will be showcasing the magnificent and, standing at 72in or 183cm tall, imposing Rosso Florentino Florentia loudspeakers from Italy in this year's KLIAVS.
.
The pair of loudspeakers have arrived in Centre Circle Audio's showroom in KL and were being run-in when we visited last weekend.
.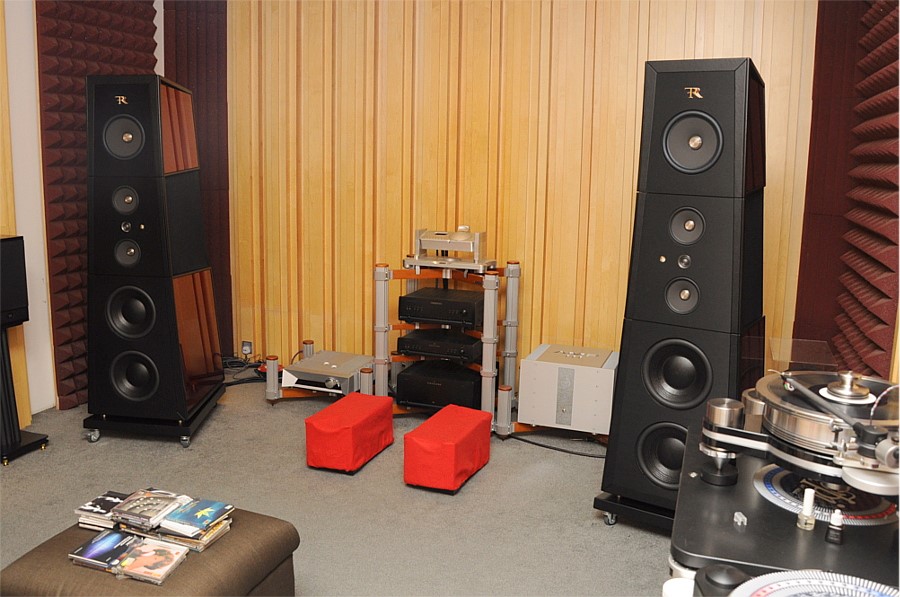 .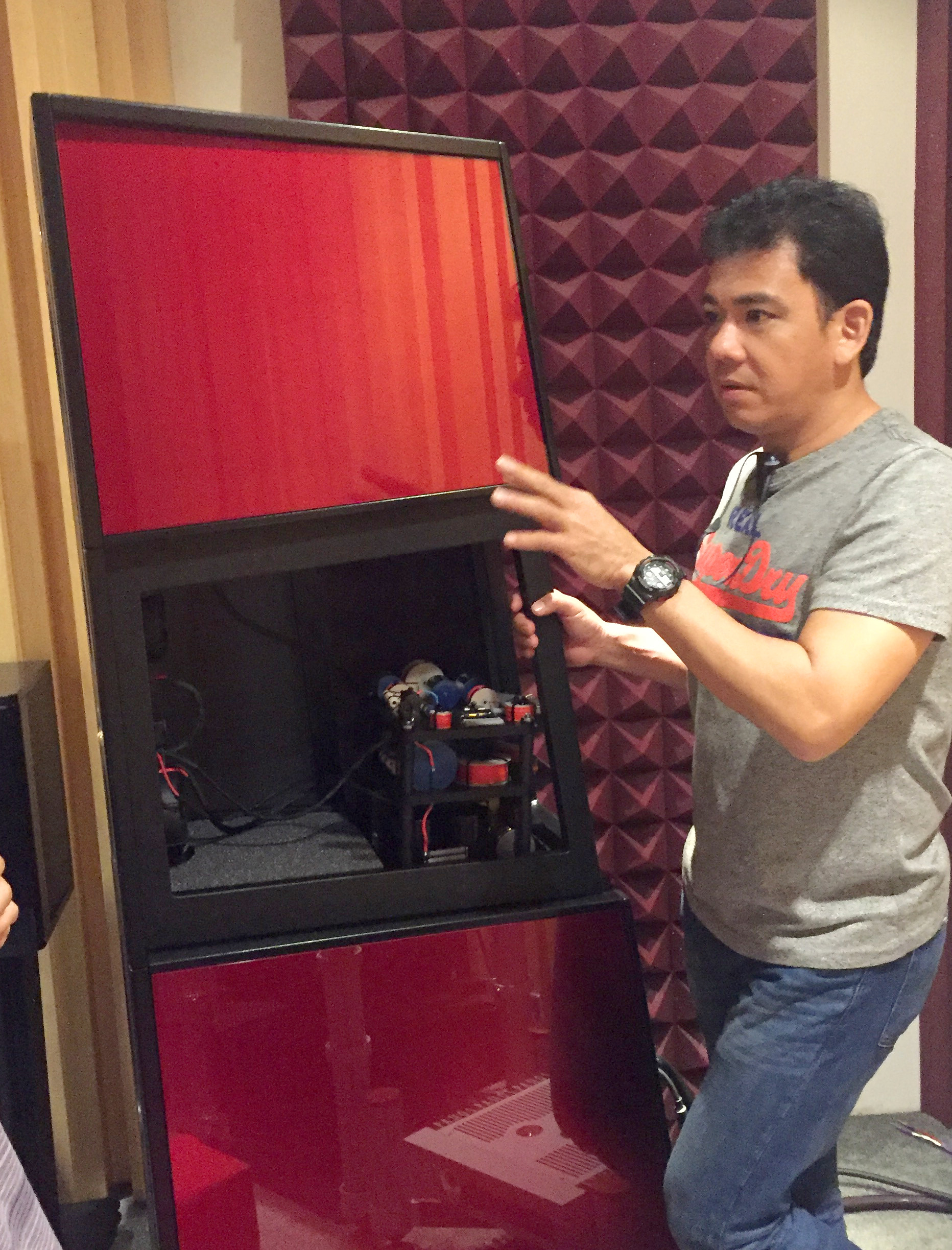 Centre Circle Audio's owner Nelson Chia was explaining the intricacies of the loudspeaker's design to us. Note how tall and big the Florentia actually was.
.
The module that contained the mid drivers, tweeter, and super tweeter was an open baffle design, and the panel covering that section could be removed to show the crossover. The crossover came with user customizable jumper settings to match the room.
.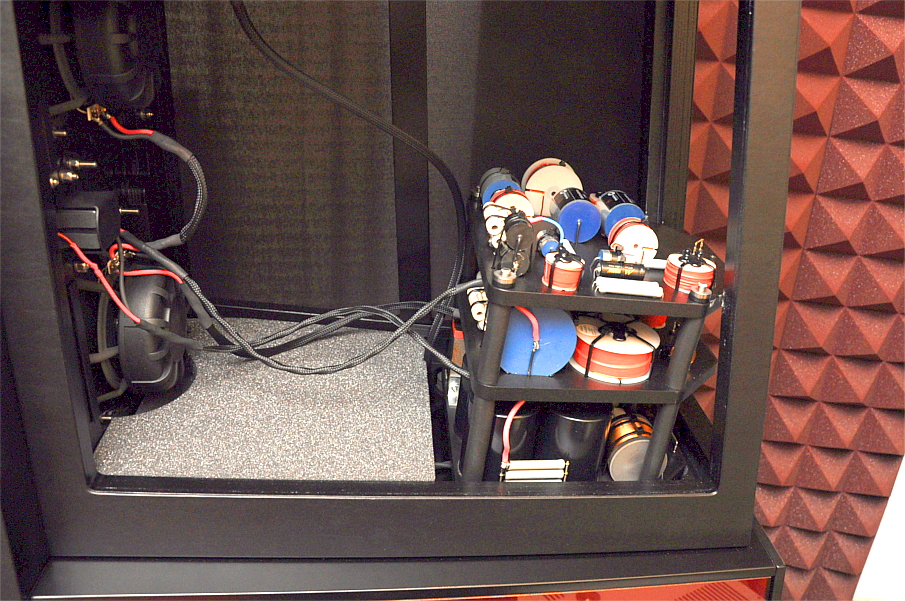 .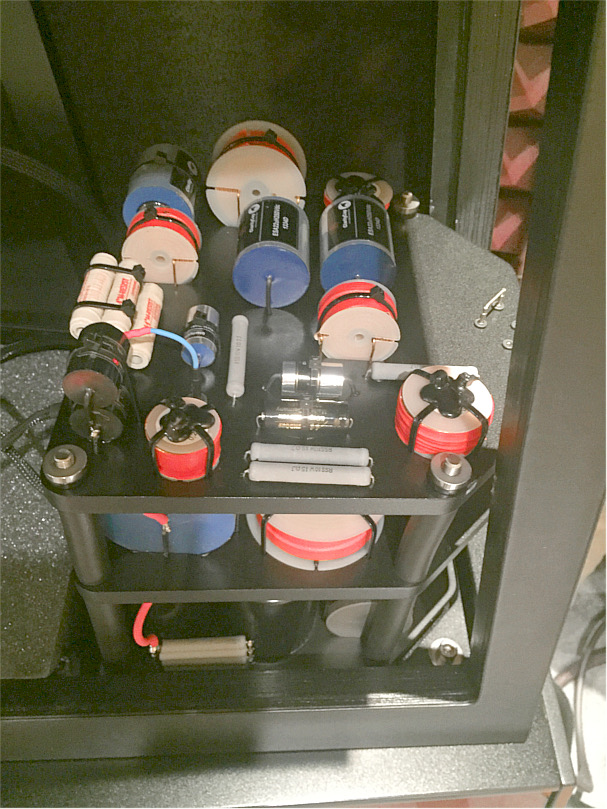 .
The bass module was active. Each of the 12in subwoofer driver was driven with 750w of digital amplifier power (that is 1500w of power per loudspeaker).
.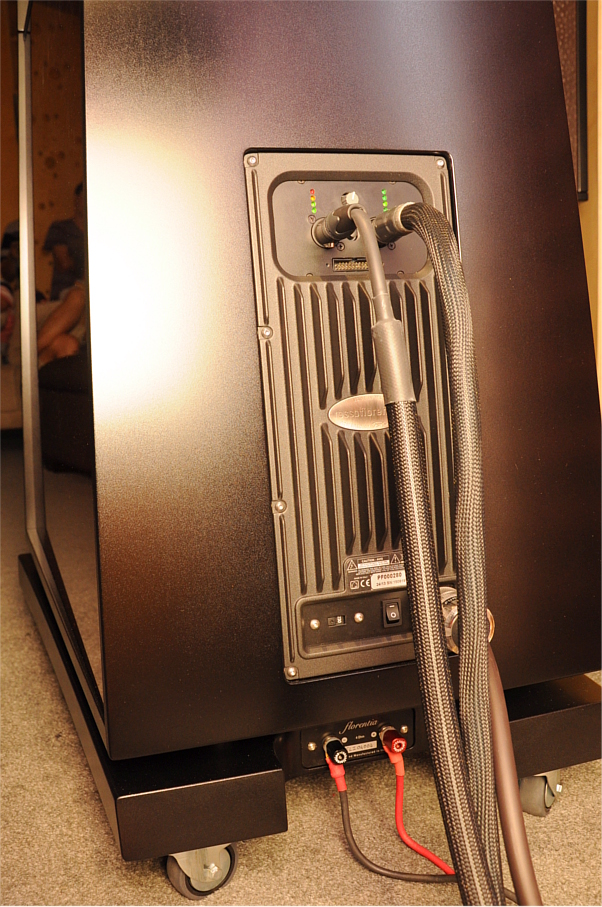 The connection scheme for the loudspeaker was quite unique. The preamp first fed the subwoofer module, and a line level output from the subwoofer fed the signal back to the power amp, whose output would then be routed back to the loudspeakers to feed the mid and highs.
.
The Rosso Florentina Florentia sounded huge, detailed, impactful and at the same time musical during our short but memorable listening session . I suggest all visitors to KLIAVS 2016 to make a beeline to Centre Circle Audio's room to savour these Italy beauties.