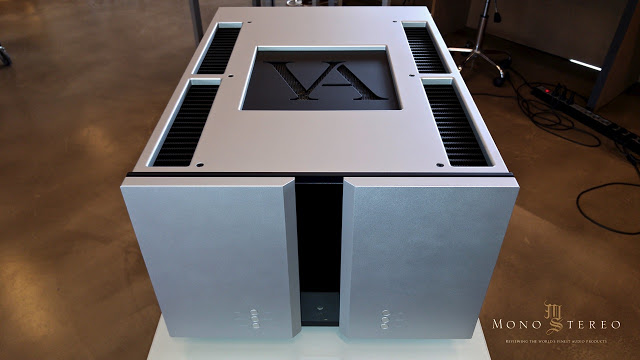 Swedish Statement, which is known for its high-end products, will be launching a top-flight amplifier – the Vitus Audio SS103 Stereo Power Amplifier during the Kuala Lumpur International AV Show.
This amp delivers 50 watts per channel in Class A and 150 watts in Class AB.
From monoandstereo.com:
As with every product from Vitus Audio, the SS- 103 is designed to present you with a musical experience true to the performance, for generations to come.
With its modular design, future advancements in technology can easily be implemented with ease on site.
Featuring similar technology from our Masterpiece Stereo amplifier adding multiple sound- modes for enabling fine tuning performance to your liking, in your own room. We call these modes "Classic mode" and "Rock mode".
Classic mode gives you our classic preferences while rock mode gives you a more forward sound image. Adding kl. A and kl. AB to each sound mode, gives yet another level of fine tuning the final result to your personal preference.
With the latest revision of our custom trans- former, combined with the new power supply technology incorporated, it has a much more rigid and faster supply compared to its preceedors.
This results in better control of lower frequencies, faster and more dynamic sound – and capable of driving the most difficult loads avail- able on the market today.