Article by WL Low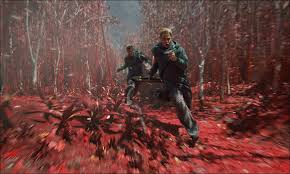 Just when I thought the AV standard of excellence picks up at this year's KLIAVS, with most exhibitors putting more effort, more hardware, leading to much improved big picture and surround sound quality.
AV Designs, one of the leading AV installers in the country, goes one step and beyond their competitors for AV games man ship on the brink, and beyond! For this KLIAVS AV Designs are show casing the first ever Bluray 4K premier, with devastating picture and sound quality. The whole AV experience has just gone up by a few notches! I bet Star Trek, In to Darkness will never look or sound the same again after this.
Don't believe? Come to KLIAVS 2016 to experience for your self, then tell us how you feel by putting your votes for Best of Sound and Best of AV Experience at KLIAVS 2016!
More on the AV front. Sony will be presenting their flagship true 4K projector, costing more than a walloping RM$250,000.00/unit!
Panasonic and Samsung will both be presenting the first Bluray 4K players in the market. Also take the chance to experience the Quantum Dot Technology TVs with stunning HDR qualities and you will be blown away, guaranteed!
See ya all at KLIAVS 2016, starting today!
Article by WL Low