A Sterling Buy
by Dick Tan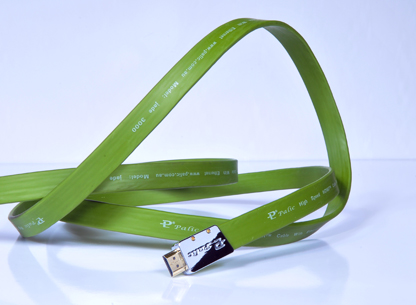 Shopping for accessories at the coming KL International AV Show 2016? And in particular, looking for high performance but affordable HDMI interconnects to ensure optimal performance in your newly acquired UHD System?
Try checking out the Palic range from Australia distributed in Malaysia by Double GT Resources located at rooms 7005 – 7008.
According to C.B. Tan of Double GT Resources, Palic Australia is a highly diversified manufacturer that offers a very wide range of interconnects and speaker cable accessories that are ready cut, packaged, and in custom ordered configurations and length.
On offer at the KL International AV Show 2016 for those interested in affordable quality HDMI cables, Tan says the company has the Palic Sterling 3000 in two lengths of 1 metre and 1.5 metre for RM399 and RM499 respectively.
Standard features and capability of the Sterling 3000 includes high speed transmission with 4K resolution, 3D and Ethernet Channel capabilities for device networking.
Tan also adds that the Sterling 3000 can be custom ordered for lengths between 10-20 metres for sophisticated projection mount installation with price ranging from RM3, 300 up.
To ensure all performance parameters are met, construction details for the Sterling 3000 includes the use of high purity silver for its solid core wires with critical insulation between the cores. Insulation are provided by a high density polyurethane jacket.
Other key features of Palic Australia's Sterling HDMI interconnects include flat, carpet friendly cable construction and a solid neutral connector for a sure and steady grip.
For further details contact:
Double GT Resources (M) Sdn Bhd
Tel: 03 -8075 0625
CB Tan: 012 236 6735
by Dick Tan