Air Force
by Dick Tan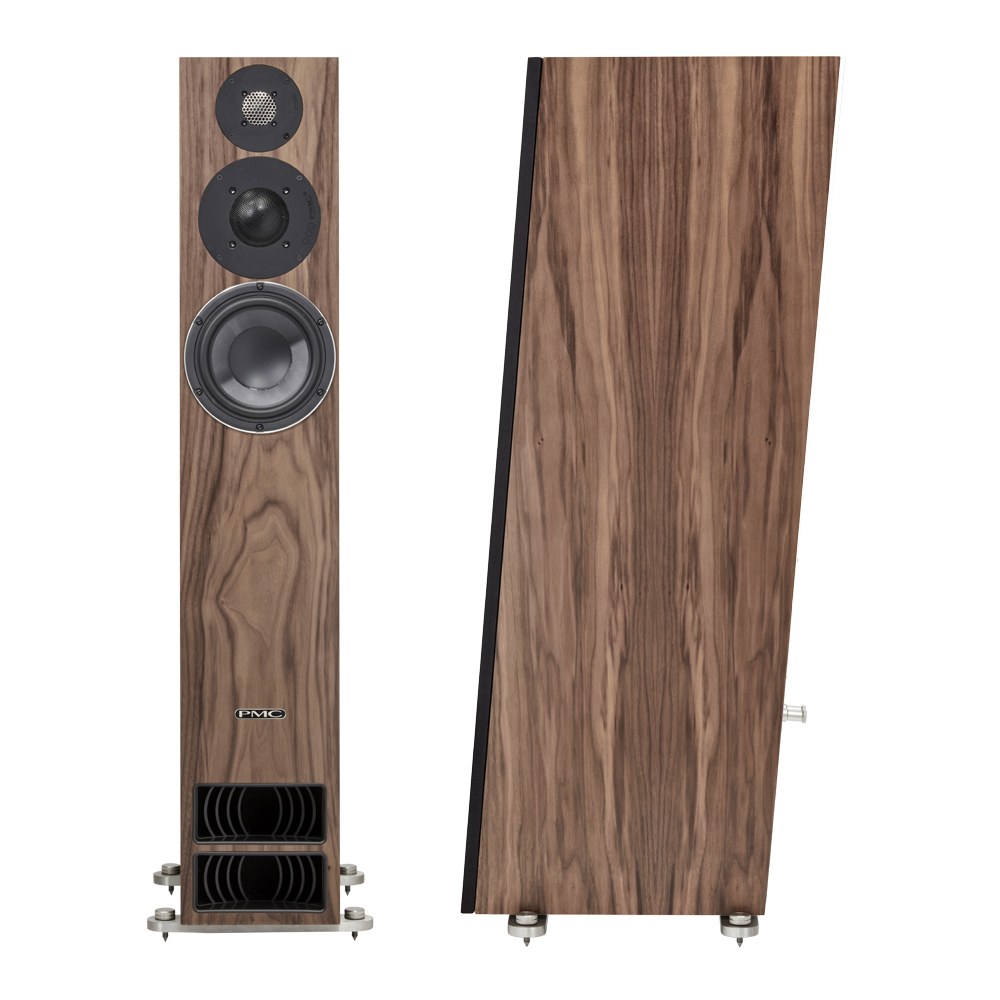 In conjunction with its recent 25 anniversary, PMC announced the release of its brand new Twenty 5 series speaker systems, which comprises five models, the flagship three way Twenty 5.26, the two-way floorstander Twenty 5.24, the two-way compact floorstander Twenty 5.23 and the bookshelf Twenty 5.22 and the Twenty 5.21.
Standing in at 1040 x 192 x 439mm and weighing 25kg the flagship Twenty 5.26 is the only Twenty 5 model to offer a dedicated mid-range drive unit.  Its ATL/Laminair loaded 177 mm bass unit is said to be able to produce a low frequency extension way down to 27 hertz.
The smaller Twenty 5.24 is just a little more compact at 1015 x 192 x 419mm and weighing 23kg.  It also utilises a smaller 170mm bass drive unit.  Bass extension is also down to 27 hertz.
Smallest of the three floorstanders the Twenty 5.23 measures 907mm x 112 x 330mm and weighs 15kg.  Claimed bass extension via a 140mm bass driver is down to 28 hertz.  Of the two bookshelf models the larger Twenty 5.22 measures 410 x 192 x 373mm and weighs 10kg.  Bass extension via its 170mm bass driver is 31 hertz.
At 340 x162 x 284mm the 'baby' of the Twenty 5 Series, the Twenty 5.21 utilises a 140mm bass drive unit to achieve a bass extension of 46 hertz.
Derived from the Twenty Series the new Twenty 5 Series, which took more than 5 years to develop feature new technologies that PMC says offered significant performance improvements.
Most noteworthy of these new technologies is Laminair, a variant of the well-known aerodynamic principle widely used in Formula One racing cars.
PMC's Head of Designs Oliver Thomas says that the application of Laminair to the company's ATL (Advanced Transmission Line) vent in the Twenty 5 Series has brought about a readily perceivable improvement in low frequency extension as well as bass detail.
The Twenty 5 Series also feature a newly designed mid/bass drive unit that feature a resin bound, G-weave glass fibre cone that is said to improve mid-range clarity.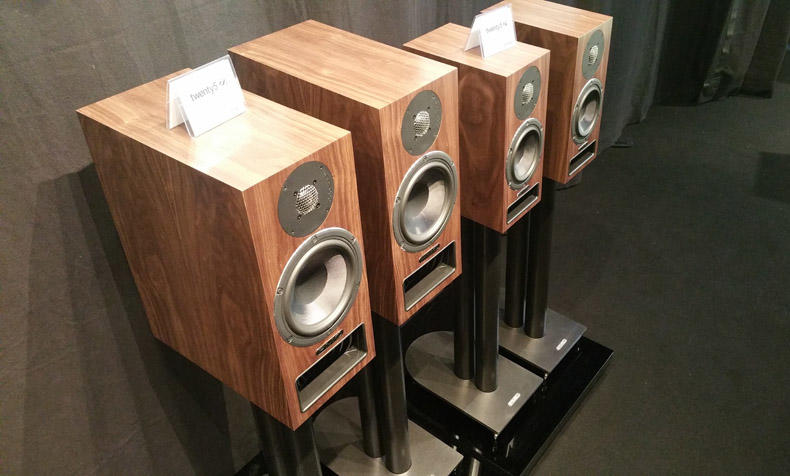 According to PMC, the company's goal since its inception since 25 years ago was to design and produce speakers that offer exceptionally high levels of performance and this has resulted in the invention of their proprietary ATL, a variant of the transmission line bass loading system.
The ATL gave all PMC speakers, irrespective of the size, exceptional bass details and low frequency extension.
Laminair, says PMC finally allows the impressive bass performance of ATL to be improved and refined even further.
Other features include a 5 degree sloping front and rear baffles that offers improved phase timing, thicker enclosures to further reduce resonance, military grade circuit board crossover network and a custom made plinth bar with built-in isolation to further enhance stability of the speaker enclosure.
The Twenty 5 Series are available in standard walnut, oak, Maroon and version that comes in a very high gloss Diamond Black finish.
Visitors to the coming KL International AV Show 2016 should be able to audition the complete PMC Twenty 5 Series and the Audio-Visual Designs booth.
For further details contact:
Audio-Visual Designs Sdn Bhd
Tel:  03 2171 2828
Article by Dick Tan