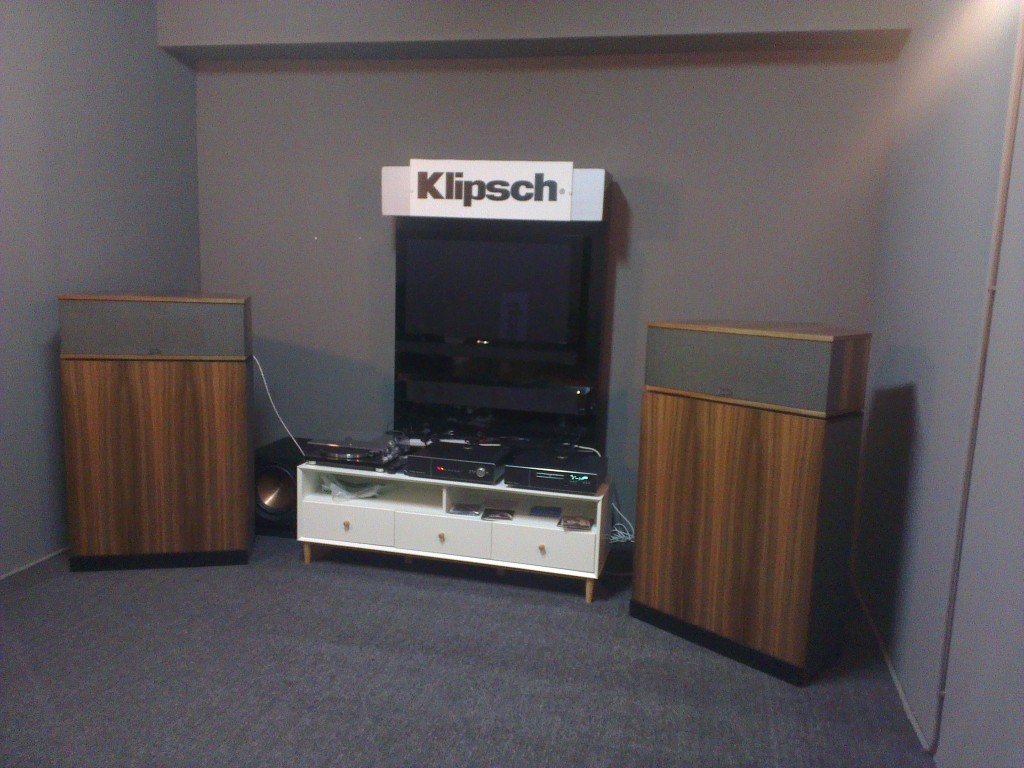 By Lam Seng Fatt
The 70th Anniversary Klipschorn, which is limited to a production run of only 70 pairs of speakers, has arrived in Malaysia.
The one pair allocated for the Malaysian market is now at the WKH Distribution Sdn Bhd showroom at Damansara Avenue in Bandar Seri Damansara, Kuala Lumpur, linked to a system comprising Roksan integrated amp and CD player.
I heard a few songs from an Aaron Neville CD on the system today and I can say that despite the relatively modest source and amplifier, the sound was huge and impressive.
I felt the room was too small for the Klipschorns – they definitely need much larger space to 'breathe'. But even in the limited space of the WKH showroom, I could discern that the Klipschorn has lots of potential to create high-end sound.
Link a high-end pre/power amp and a top-quality CD player and use a large room and I think the Klipschorn will sing like a bird.
For such large speakers, the images were not huge. The dynamic swings were a joy to listen to and the transparency was quite good. It was somewhat reminiscent of the JBL Everest speakers except that the Klipschorns were not larger than life like the JBLs were.
The 2″ midrange and 1″ tweeter were compression drivers, but there was no hardness in the treble or upper-mids even though the speakers were aimed directly at me.
The bass was not overpowering and was just sufficiently tight. The bass quality, I feel, would depend very much on room conditions since the design uses the walls to boost the bass.
The limited edition comes with a small plaque identifying its numbered sequence in the series and is signed by the craftsman. All 70th Anniversary speakers are housed in a book matched, limited edition Australian Walnut wood veneer.
What are you waiting for? Call Kenny Sea and fix an appointment to audition one of hi-fi's greatest classic designs. It has been in production since 1946!
Kenny says the price has not been finalised yet but should be in the RM90k to RM100k range.
For more details, call Kenny Sea at 019-3395186, 03-62700035 or e-mail him at [email protected]