Highlights for My Eyes and Ears
by Venoth Nair
The recent KL International AV Show 2016 has seriously left me thirsty for more. The scale of great new audio and visual products on offer is astounding with some old favourites also making its presence felt. Due to this fact I have decided that maybe I should talk a little about some of the exhibits that really caught my attention this season.
This year saw a rise in the number of high calibre straight firing Hi-Fi setups. The systems on offer was anywhere from the average tens of thousands to a mind boggling RM 1.4 million! But what really strikes me this time was the absolute quality of the systems on offer which not only focus on delivering excellent sound but also a wide range of functionality.
First up on my list is the Roksan and ATC combo which was on display in the Hiway Laser room. This basic system which comprised of a Roksan K3 CD Di paired with the Roksan K3 integrated along with ATC's fantastic SCM 11 V2 speakers proved to be highly competent when it came down to producing music. It had a sound that was rich, full and thoroughly enjoyable. Add to that, the simple fact that this system isn't going to cost you a limb makes it a rather tempting offering. The Roksan combo also allows for external connectivity via Bluetooth which makes it portable device friendly.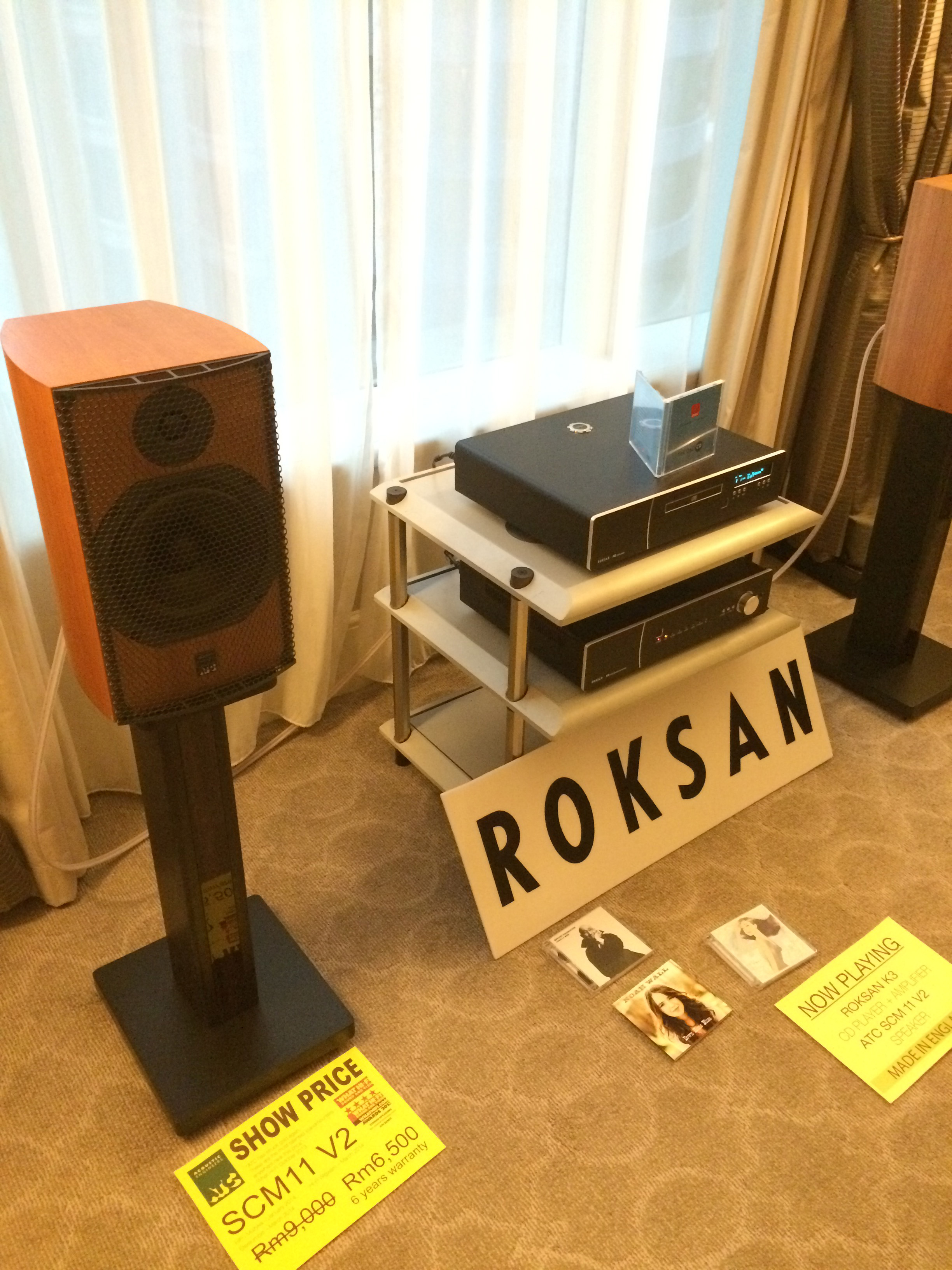 Next on my list for Hi-Fi setups lies on the complete opposite end of the budget spectrum which quite honestly is best described as exotic, is the amazingly gorgeous setup by HiFi Creations. This amazing setup consists of the Ocean Five speakers powered by Absolare amps with the magnificent Kronos Pro turntable providing the source. The entire system is kept operating under the care of an array of Frank power banks as this system is one power hungry setup. Dancing to the tune of RM 1.4 million, this massive system was a total delight to listen to, with its amazing detail and superb dynamics. The music selection played by Kronos designer Louis Desjardins also added spice to the mix as it kept the audiences toe tapping as they listened.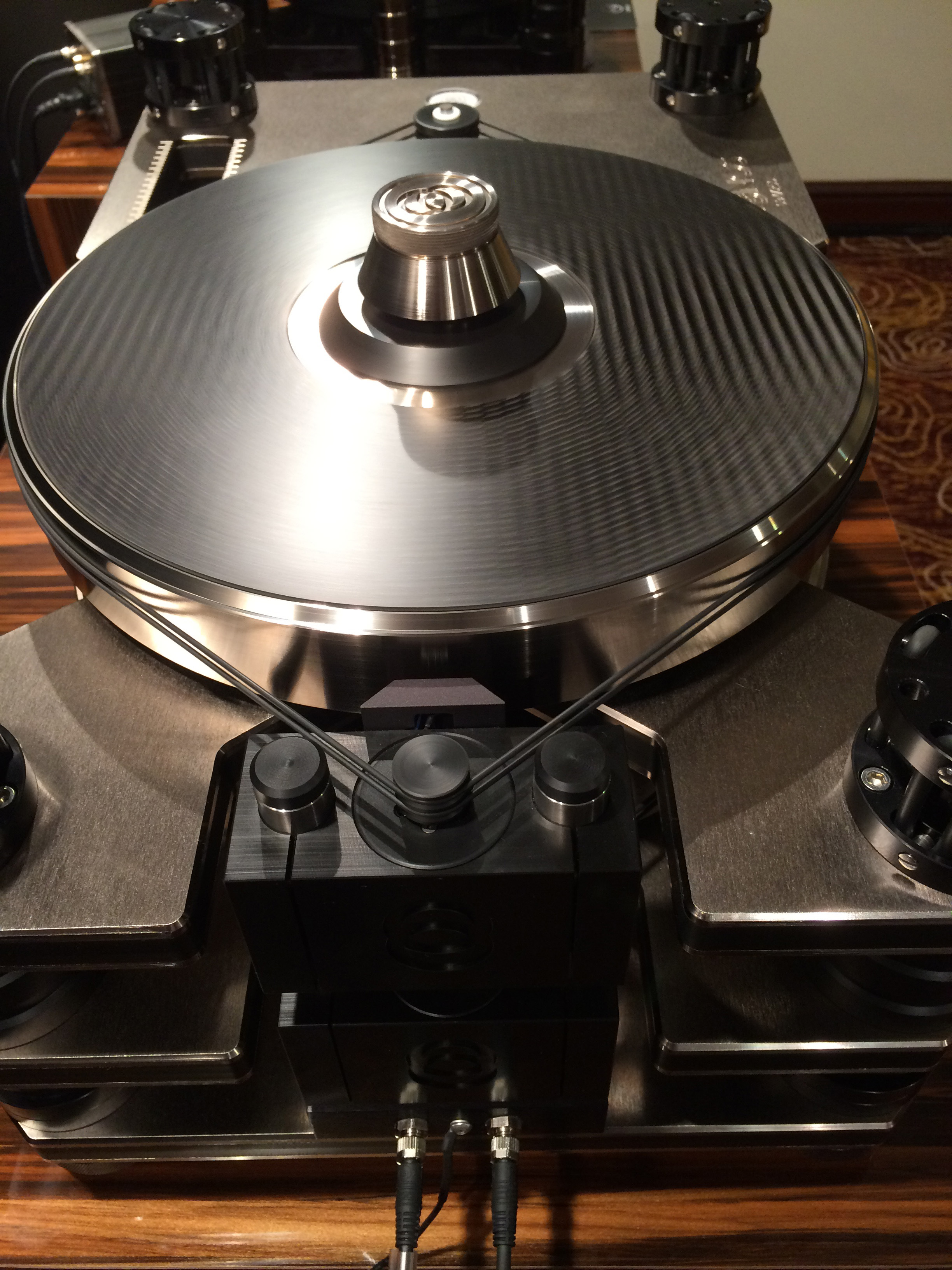 The following system was by Hi-Fi stalwart Audio Note with their system which delivered a full bodied sound and amazing depth. Though their system may not be to everyone's taste in the looks department there is no doubt from anybody on its sound quality.  The ensemble from Audio Note which included a pair of Quest monoblocks put out an engaging performance all from a vinyl source at the time of audition. The only thing missing during that moment was a glass of fine wine!
Not to be ignored, home theater setups were also out in force with most showing off their Dolby Atmos capabilities. None to me drove the nail into the coffin the way the SVS system did in the Maxx Audio room. The hard-hitting bass, which rumbled so hard it assisted with my digestion, was impossible to ignore. The new SVS Prime elevation speaker also made its debut at the show completing the setup for a true Dolby Atmos experience that envelopes you in sound.
Another setup that blew my mind, not only on the audio front but also on the visual was the JVC, Bryston and Pioneer setup in the AV Designs room. AV Designs showed off the latest in UHD 4K by showcasing its capabilities via the JVC DLA-X5000 projector which produced unbelievable results. The picture quality on a wide cinemascope style 2.35.1 aspect ratio screen was nothing short of spectacular with the Bryston speaker system delivering a sound that's equally as punchy. If ever there was a system that left you hungry for more, it was most certainly this one.
It's needless to say that this year's KL International AV Show has really left me with an even longer list of items that I would love to get my hands on. And though I may not be able to get everything I desire, it's an amazing experience to be able to sample some of the greatest systems out there all in one place without having to worry about being able to afford it. All the excitement felt here has already got me thinking about next year's show. I wonder what we would see then?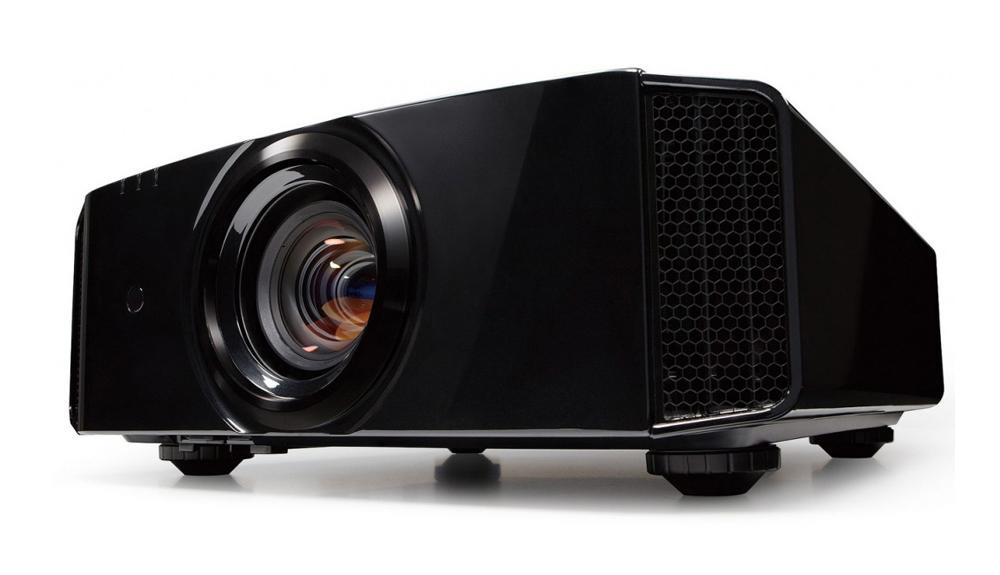 By Venoth Nair