Sweet as Kandy
by Venoth Nair
Roksan's K3 is the new iteration of the previous Kandy series which has been around for quite some time. Understanding that the new K3 range has some pretty big shoes to fill, the design team at Roksan has decided to incorporate some new ideas to their product line up. Each component in the new range though similar aesthetically have a varied portfolio and when combined, work together providing a complete and satisfying Hi-Fi experience.  Today we're going to be taking a look at the K3 DAC.
Your audio experience with the Roksan K3 DAC starts with its beautifully crafted front fascia. The solid piece of aluminium which is machined by hand till perfect comes in three distinct colours. Cleverly named Anthracite, Charcoal and Opium, the smartly designed unit would look good in any system no matter which color you go for. Unlike most DAC's these days which go for small form factors, the K3 DAC continues on with a full size chassis and is also quite substantial in weight. The robust build of the DAC is complimented with little design quirks that shows itself off as a Roksan.  Things like the emblem on the top of the chassis or the curved ended remote are all little details that stand out and create a sense of uniqueness that only Roksan can provide.
Turn the unit around to the back and we find a host of connection option such as USB type B connectors and digital inputs. There's also a USB input in the front but sadly as it's a USB type B connector as well, it doesn't support portable media such as Hard Disks and Thumb drives. For outputs the K3 DAC has both RCA and XLR outputs for some flexibility.
On the inside, the Roksan sports a Texas Instruments DSD 1794A DAC Chip which can handle DSD information up to DSD 128 and this unit is also capable of high resolution PCM up to 24 bit/ 192kHz. But wait there's more. The K3 DAC is also capable of wireless streaming thanks to the clever Roksan K-Link technology which is exclusive to Roksan. How this works is simple. Just plug in the included USB dongle into your desktop or laptop after you have installed the drivers, pair the pc with the K3 DAC and voila, you have wireless streaming. It has an effective range of around 30 meters which is great if your PC is not next to your system. This K-Link technology promises CD quality audio through wireless which is a much desirable attribute to have.
The entirety of the inner working on this DAC is designed for superior Hi-Fi performance and this is something that can be heard when the DAC is fired up. Turn on the unit via the oddly positioned power button under the body on the left side of the unit and you can start to appreciate the work that Roksan has put into the making of this marvellous machine. Irrespective of input, whether it's a decoding from a stream or even a CD transport, the quality of the audio played back is fantastic. There a greater sense of scale to the sound as opposed to playing without the unit and music that might seem a little out of control appears to be more composed and refined.
Roksan has really gone from strength to strength with the new K3 DAC and when paired with equipment from the same range, the possibilities are truly endless. Embracing new technology while still maintaining its purist Hi-fi approach, the new K3 DAC will not only please with its features and abilities but also win you over with its sound quality and amazing build quality. If you're in the market for a piece of British Audio Mastery, do head on down to your local retailer and give this lovely piece of equipment an audition. The Roksan K3 DAC retails for RM 8900.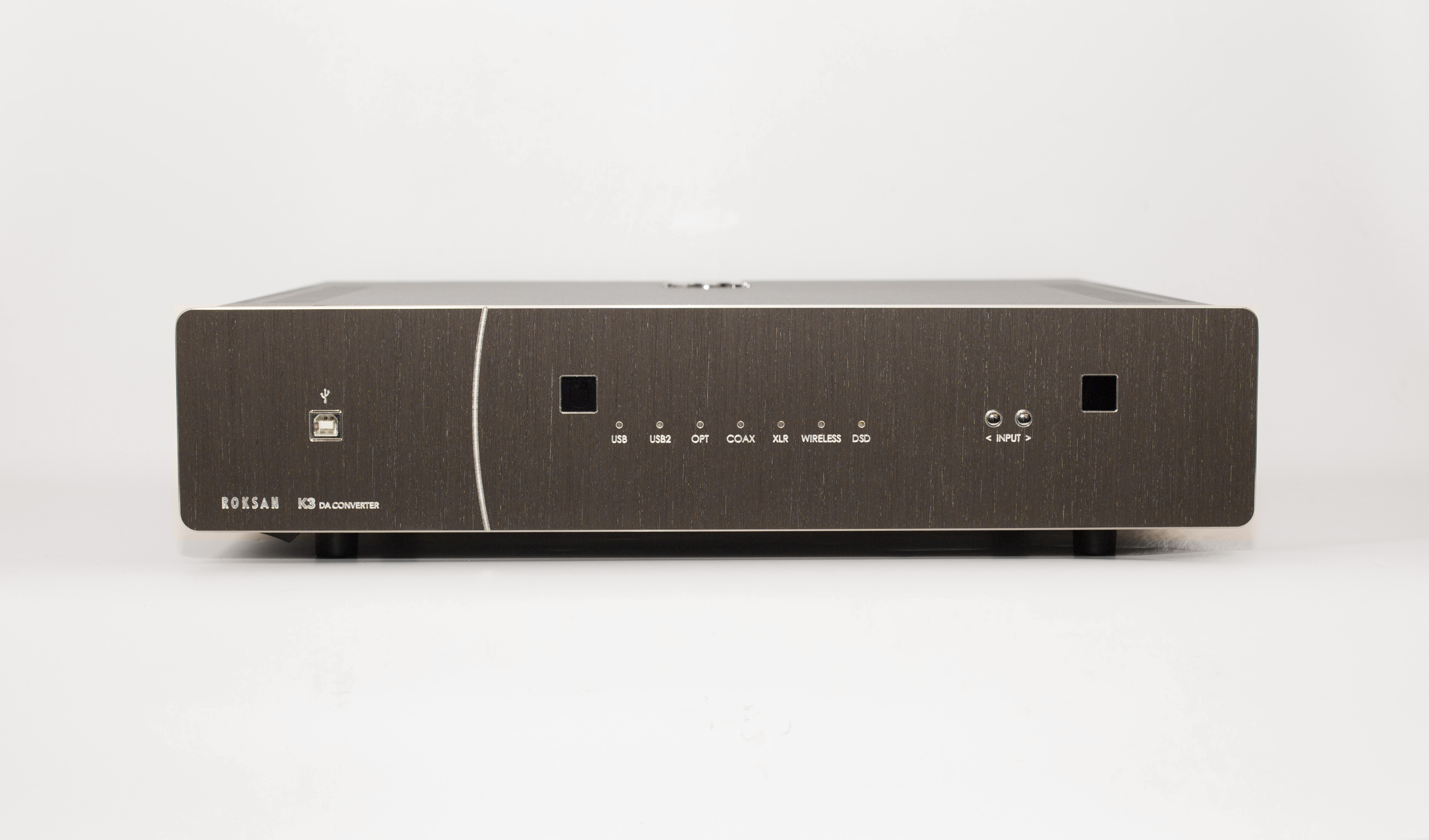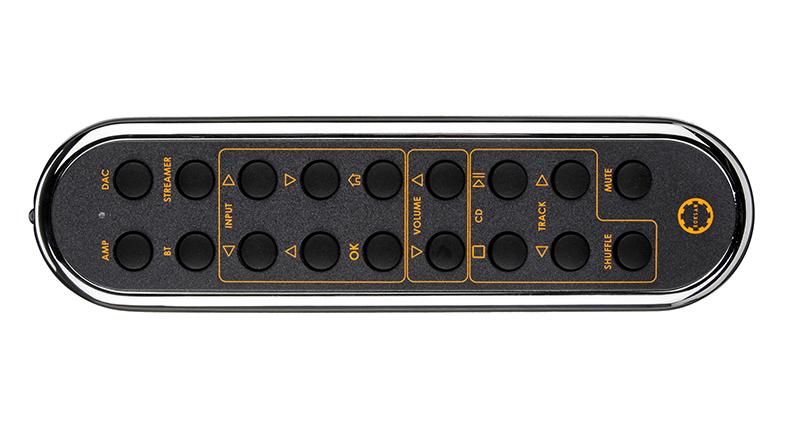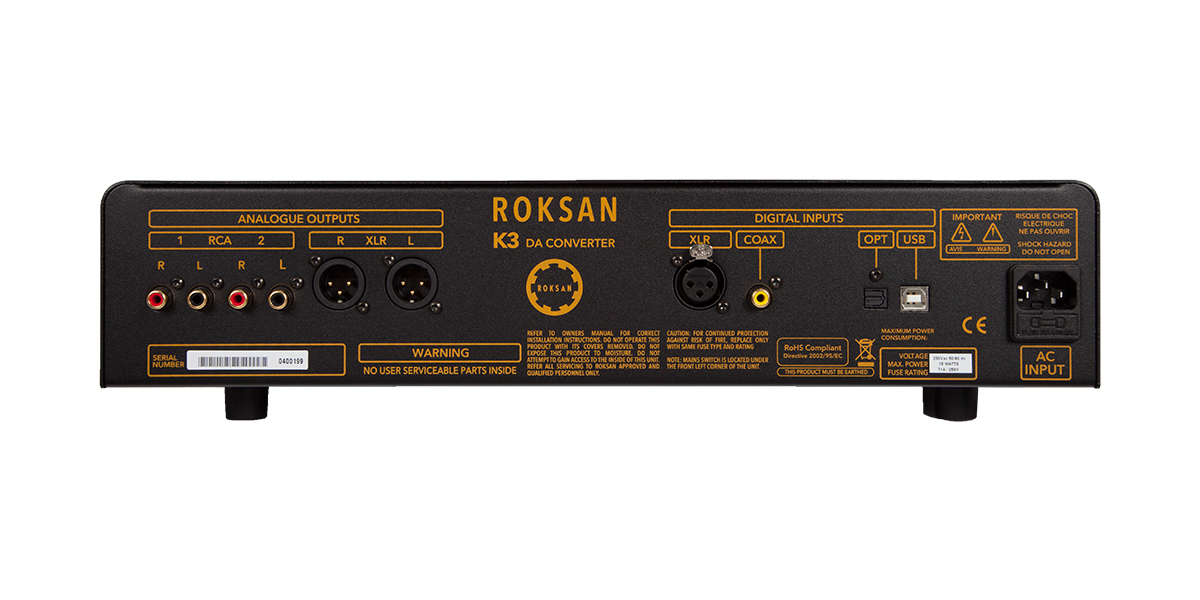 For further details contact:
WKH Distribution Sdn Bhd.
Tel: 03 62700035
Kenny Sea: 019 3395186
Article by Venoth Nair