Fantastic Deals for New and Demo Units
by Venoth Nair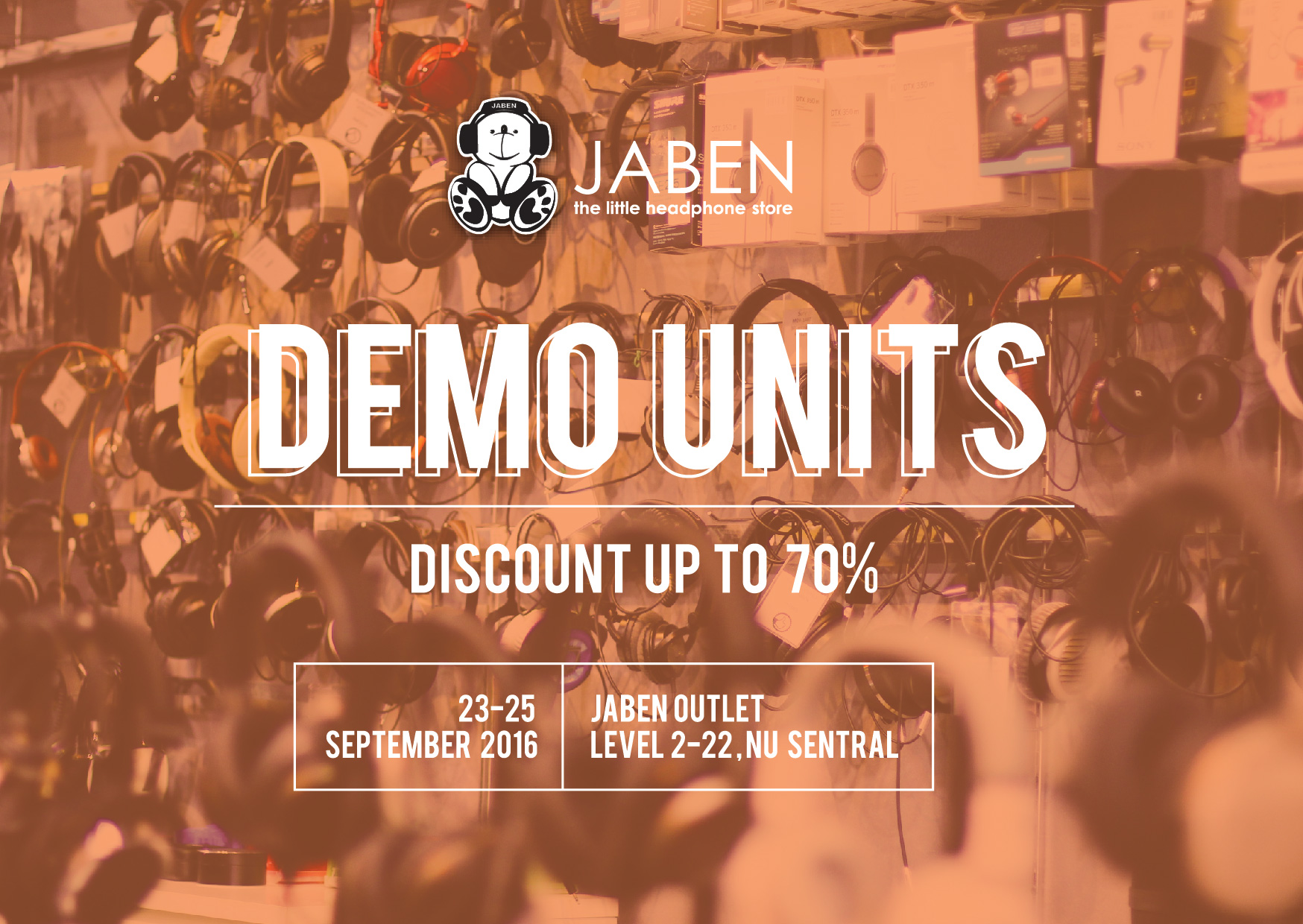 Headphone and personal audio retailer Jaben Audio will be organizing a Demo and Sales event this 23rd till the 25th of September at their outlet at level 2-22, Nu Sentral Mall, Kuala Lumpur. On offer is the promise of great discounts for many products and in store demo units which will see price reductions up to a whopping 70%. Pair that with the great customer service and complete access to test almost everything in store and you have the makings of great weekend experience.
Popular headphone brands such as Audio Technica, Beyerdynamic, Sennheiser and many more will available for customers to touch, feel and of course audition. Also available is a wide range of portable music players, DAC's and other desktop as well as portable audio devices. So if you're looking to get yourself a pair of headphones or portable audio gadgets this event is a must on your to do list.
Jaben which prides itself on its customer focused approach allows its visitors to not only test products that their interested in purchasing but also everything else on offer. Jaben's knowledgeable team will also assist you through the process giving suggestions of partnering equipment and upgrade options, letting customers plan their personal audio path.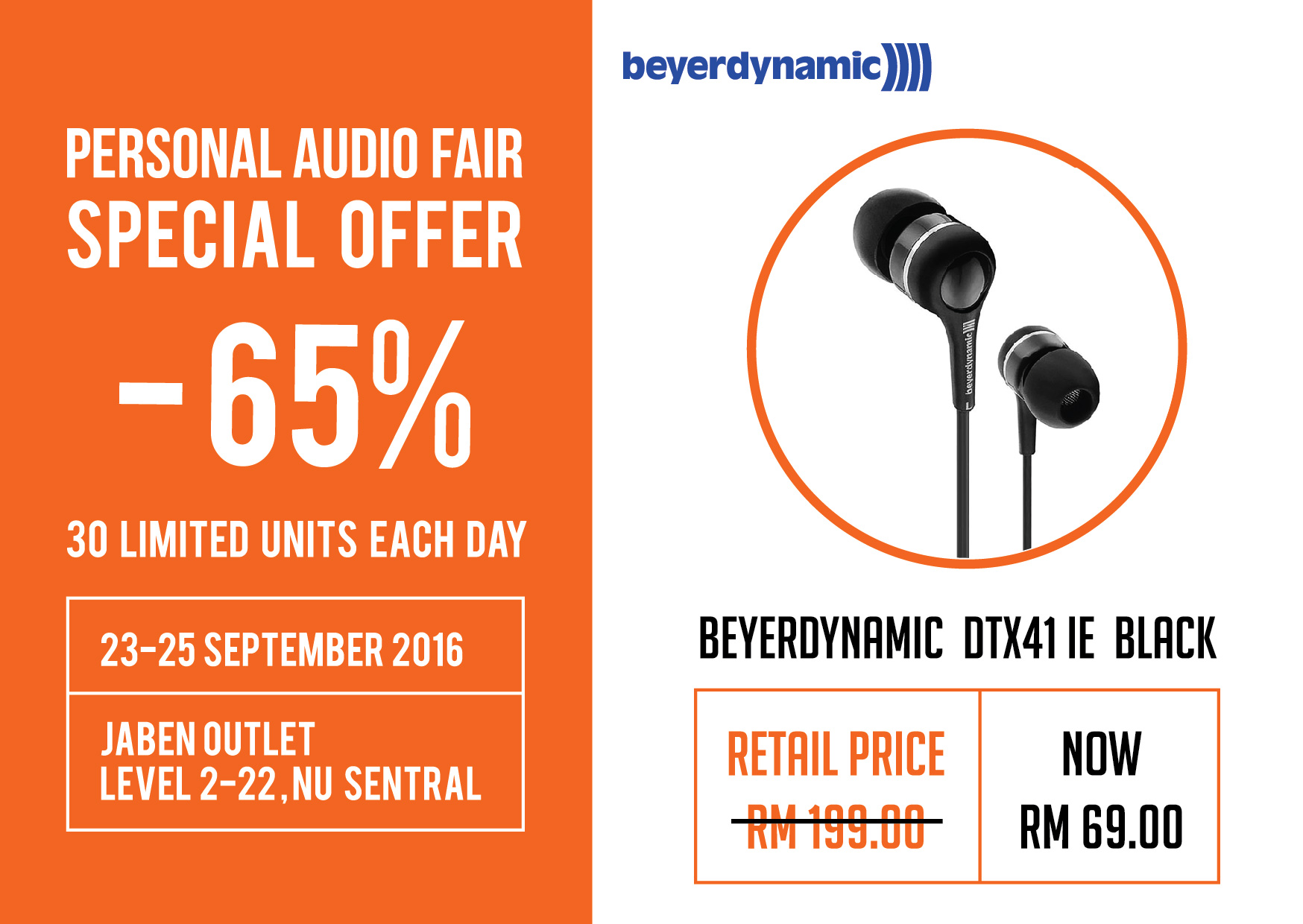 As an added bonus, Jaben will also be offering the new Beyerdynamic DTX 41 IE for just RM 69 only which is a steal considering their retail value of RM 199. But if you're keen on getting yourself a pair, make sure to be there early as Jaben will be limiting this special offer to 30 units per day for the period of the sale event. So if you're looking to snag yourself a great deal or just try out the hottest new audio toys, come on down to Nu Sentral Mall this 23rd to the 25th of September and reward your ears.
To find out more about the Demo Clearance Sale, check Jaben out on their Facebook page here: Jaben Facebook
Article by Venoth Nair