If you're one of the 15 lucky guys and gal listed below, here is your lucky day!

Just look at the prizes below! Some may even get more than one prize!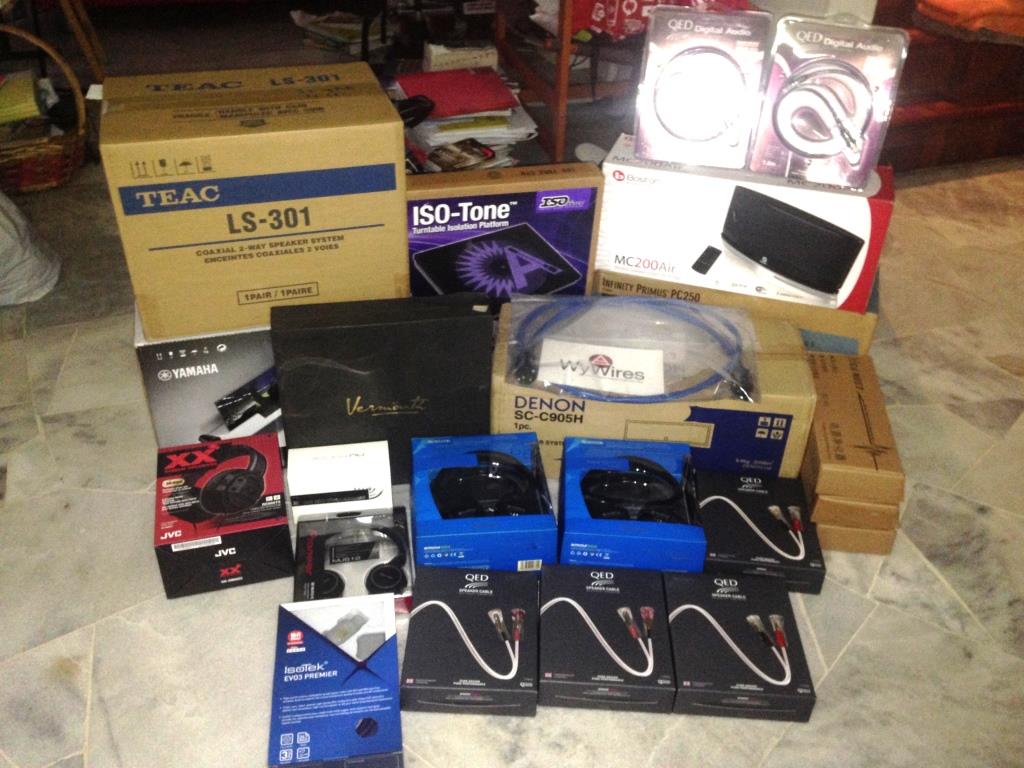 Simon Choy 700113-10-6205
Chin Nyu Wah 511231-13-5389
Ho Chun Hwai 790728-10-5091
How Liam Chuan 720404-14-5245
Chip Sip Hon 450426-10-5378
Jeevinesh Naidu 820915-01-6363
Yong Yoon Onn 821210-14-5821
Dr Wong Ang Lai 570715-08-6253
Tai Kean Sin 600410-10-5577
Camillus Lau 850714-13-6075
Chow Foong Heng 610607-10-6329
Danon Han 720819-14-5087
Farah Marliza 770425-14-5442
Tan Shen Keng 801031-05-5435
Koay Choo Hwah 880715-07-5283

Remember, the Prize Giving event is tomorrow, Saturday,  3 September 2014, 2pm, at Starhill 2, Level 4, J.W. Marriott Hotel, Bukit Bintang, Kuala Lumpur.

Be there or no prizes! No excuses!