Maximum Features, Minimum Wires
by Venoth Nair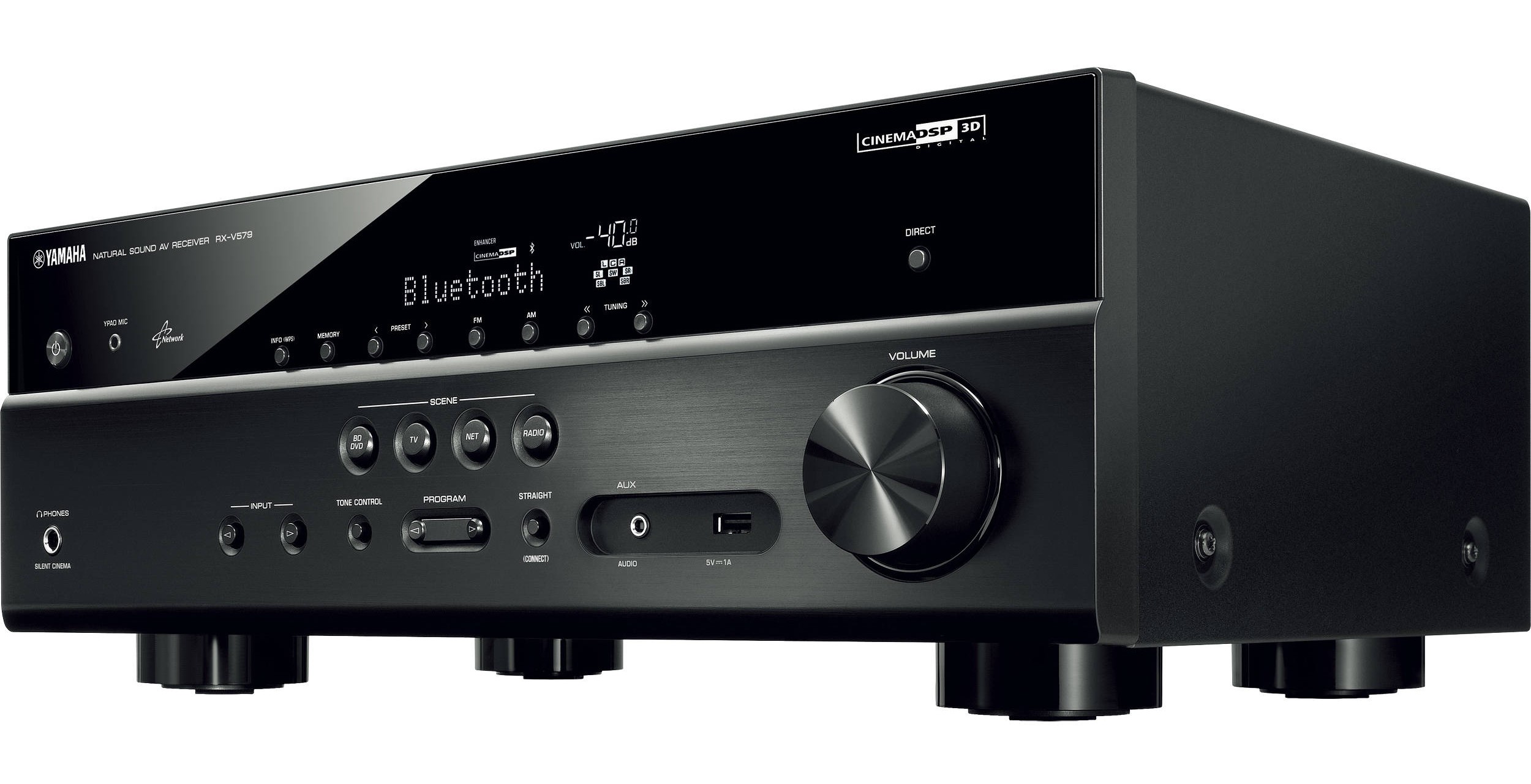 Home theatre is no longer something reserved for those with deep pockets. In fact the realm of budget home theatre has become so competitive that the real winner in this heated battle is most definitely the consumer.  These days anyone with a reasonable budget can build himself (or herself) a decent cinema system that's capable of some pretty amazing results.
The RX-V579 receiver from Japanese audio stalwart Yamaha is a unit that is slightly higher up the range when it comes to pricing but still represents amazing value as it is definitely within reach of most budding new AV enthusiasts. The receiver is Yamaha's iteration in its range of receivers which welcome in a new age of connectivity and simplicity unlike anything experienced before.
Starting with its main features the RX-V579 is able to drive 7.2 channels with a rated power of 80 watts per channel and a peak output of 135 watts per channel at 6 ohms. This receiver comes with 6 HDMI inputs and a single HDMI output that are all HDCP 2.2 compliant, great news for those planning to go 4K in the future. USB connectivity can be found on the front which supports all forms of media from portable device and even storage such as Thumb drives or portable Hard disks.  There are also 6 legacy inputs that let you use the Yamaha with older devices with connections such a RGB and regular RCA. There are also 2 coaxial and one optical digital input for multi-channel support.

On the networking side of things, the Yamaha comes with a network connection on the back which lets the receiver tap into your home network via a hardwired LAN cable connection for stable audio streaming from all your connected media within your home network. Alternatively, should you want to minimise cable clutter, the RX-V579 comes with built in Wi-Fi so you could even stream music without the use of any cables.
The mobile device users are also given attention here by the Yamaha receiver which is equipped with Bluetooth for streaming music directly from their portable devices. Usability is further enhanced with the application of the new MusicCast App which is developed by Yamaha for all their equipment that is able to use it. The MusicCast app lets users manipulate all their Yamaha equipment with just one device giving them the ability to either play different music in different rooms or the same track on all the connected components. Whichever method you choose, this receiver is ready for it.
Setting up the Yamaha is a breeze thanks to its YPAO Sound Optimisation which sets up the speakers automatically. All you need to do is connect the speakers and plug in the supplied mic and the receiver will do the rest. After you're done with the setup, just pop in a Blu-ray or DVD and off you go. The receiver supports all the current formats when it comes to surround sound such as DTS-HD Master Audio and Dolby TrueHD but the RX-V579 does not however carry Dolby Atmos support as the technology is still largely reserved for much newer and pricier receivers.
Music lovers are also given attention here by Yamaha as the RX-V579 supports almost all formats of audio playback including high quality DSD up to 5.6MHz and other popular lossless formats such as FLAC and Apple Lossless. Audio streaming services such as Pandora and Spotify Connect are also supported by this talented AV receiver. If you like, you could configure the receiver to have a second Zone which could be dedicated to playing two channel audio by switching the surround back channels into a separate pair to allow for a separate listening area.
The Yamaha RX-V579 retailing at RM 2, 850 is one feature packed AV Receiver, which certainly delivers a lot of bang for your buck.  The lack of Dolby Atmos aside, this versatile and well connected receiver will definitely be able to hold itself well in a home cinema setup and show its worth in the long run with its long list of features. This is a receiver that any interested new AV enthusiast should check out. If you're looking to dive into home cinema and want a receiver that can do many things while delivering excellent sound then make sure you check the RX-V579 out. This great receiver might just be the cup of tea you've been looking for.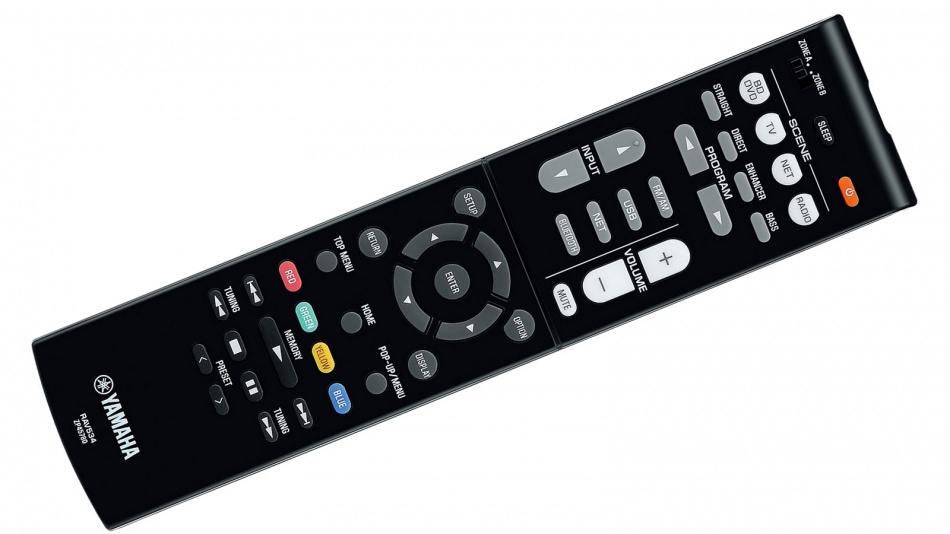 For further details contact:
Yamaha Music (M) Sdn Bhd.
Tel: 03 7803854
Article by Venoth Nair