Dealers who took the trouble to fine-tune their systems for the benefit of those who attended the recent Kuala Lumpur International AV Show received certificates to recognise their efforts from AV2day.com on Saturday.
The event was held at the JW Marriott Hotel, Kuala Lumpur, and light refreshments were served.
Here are some photos taken during the event: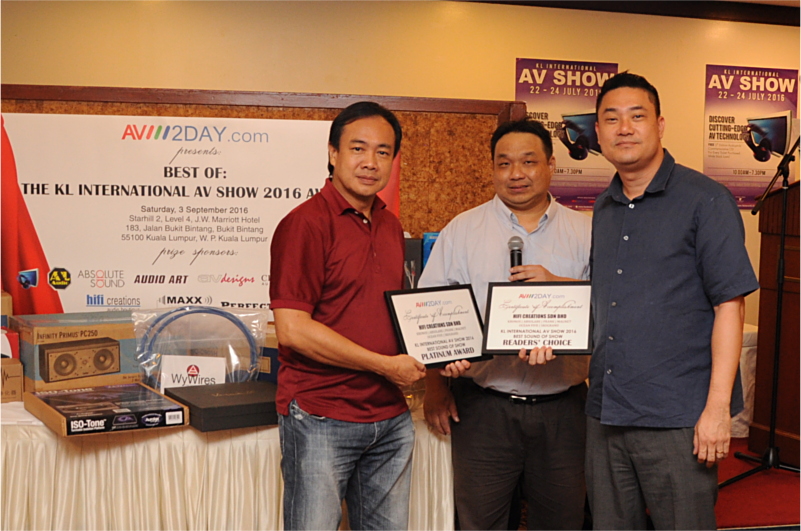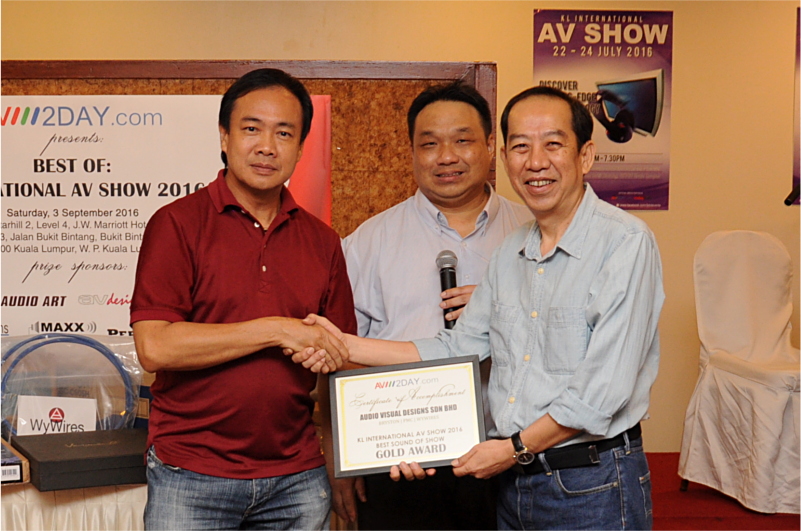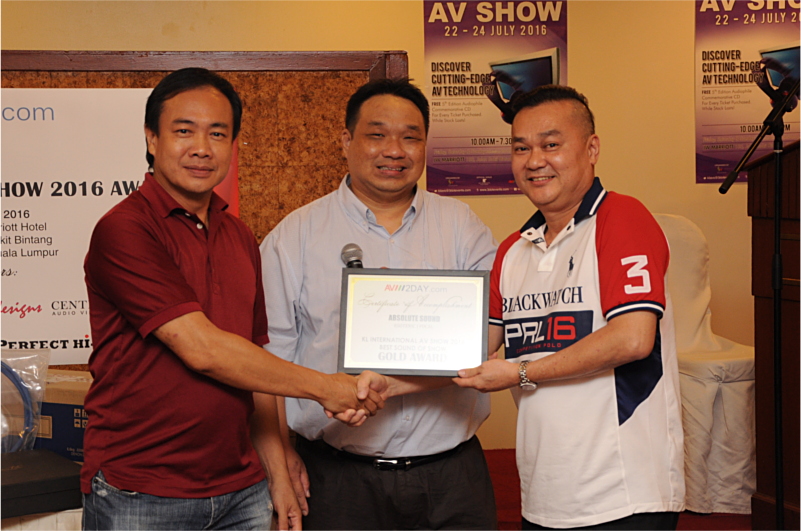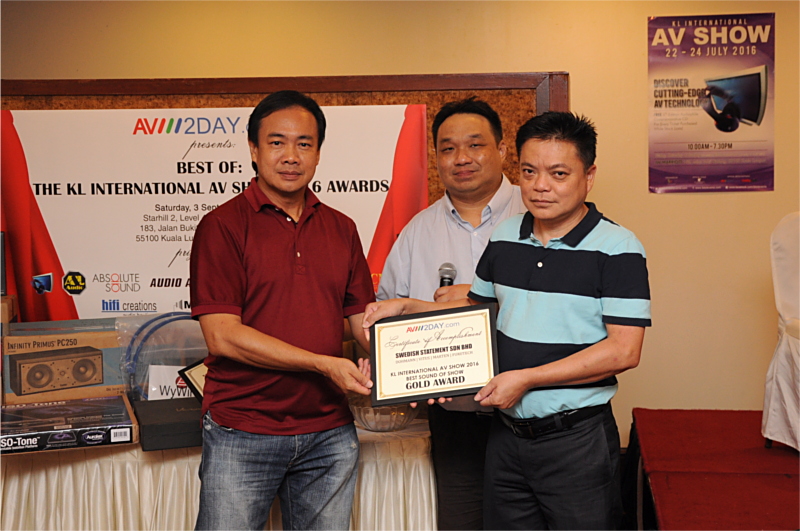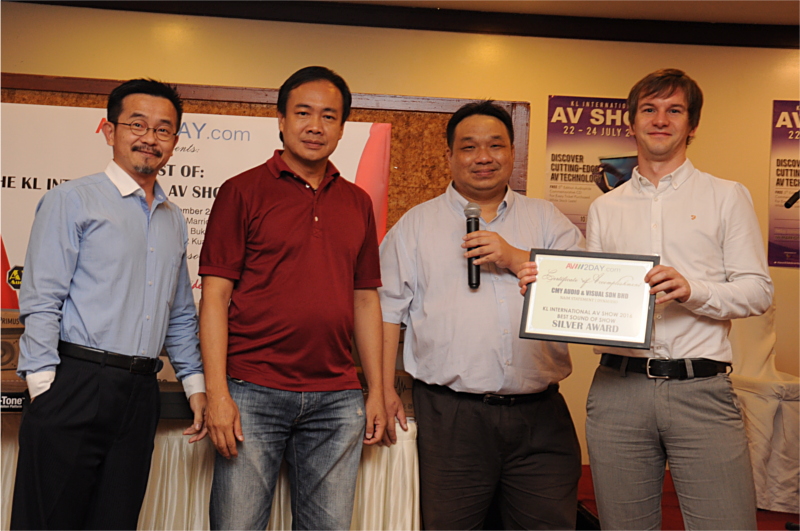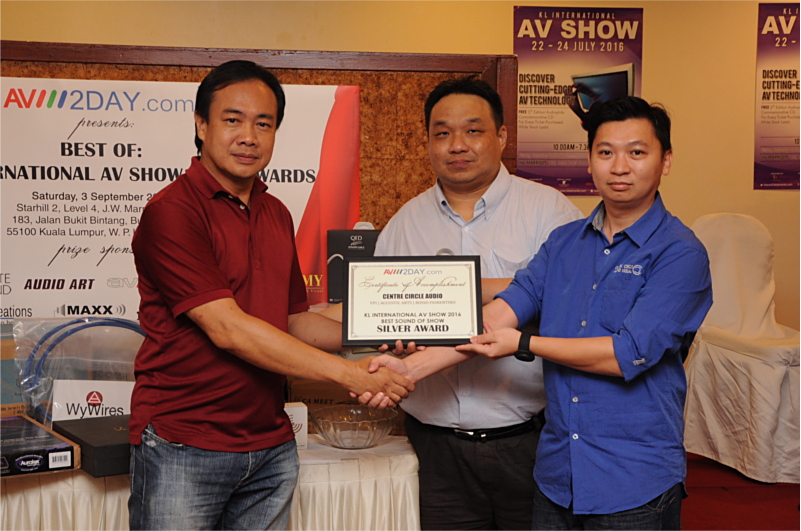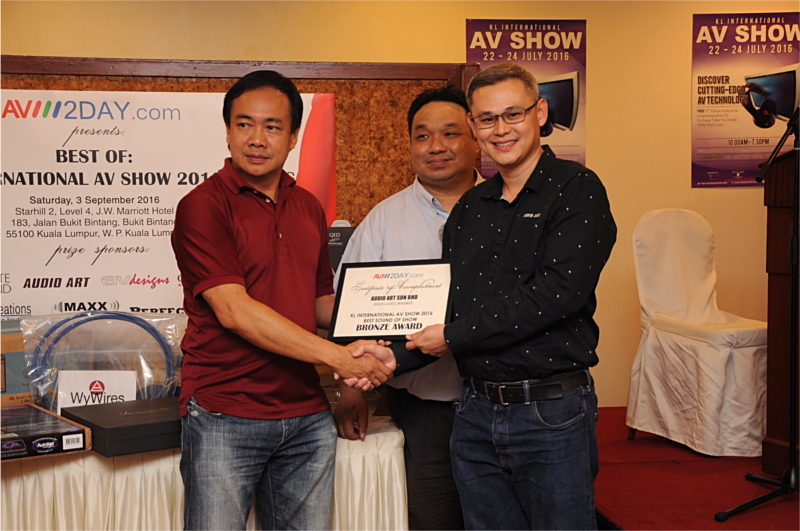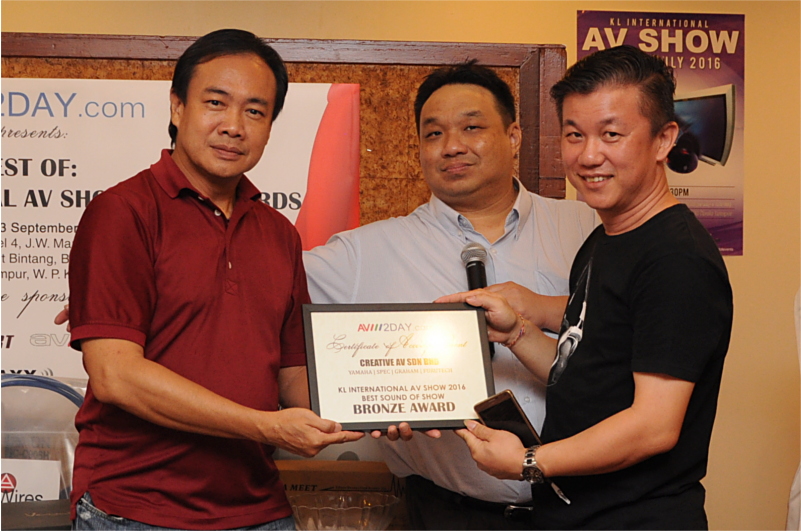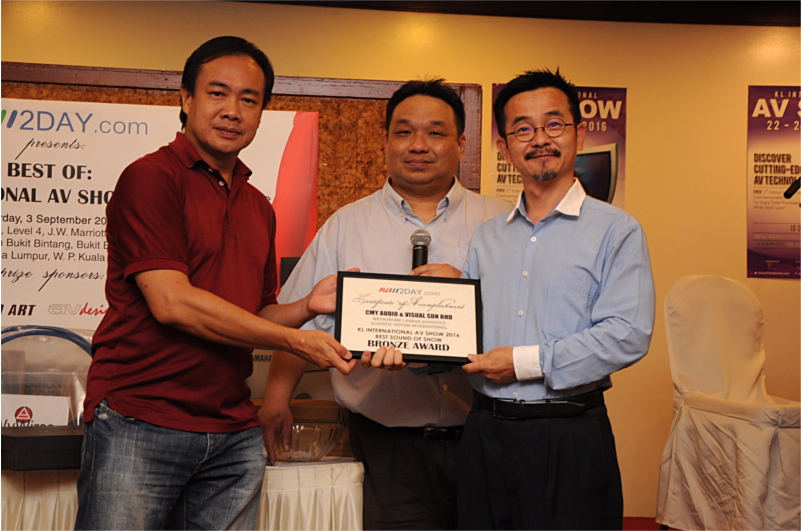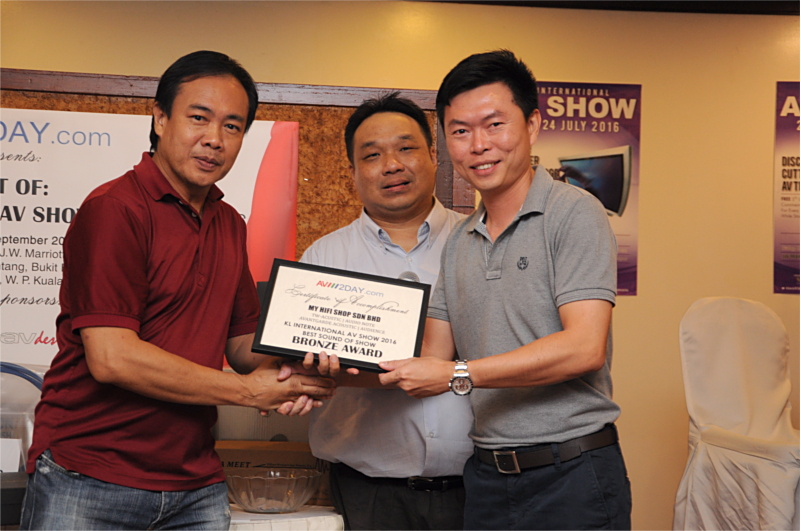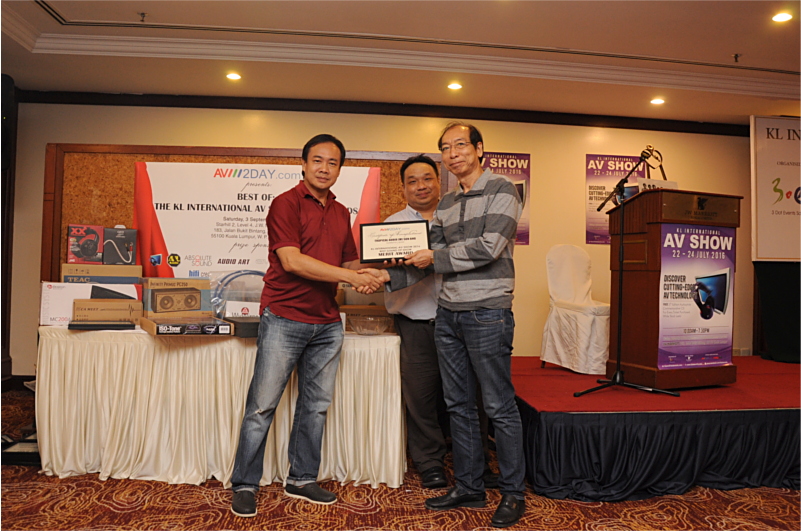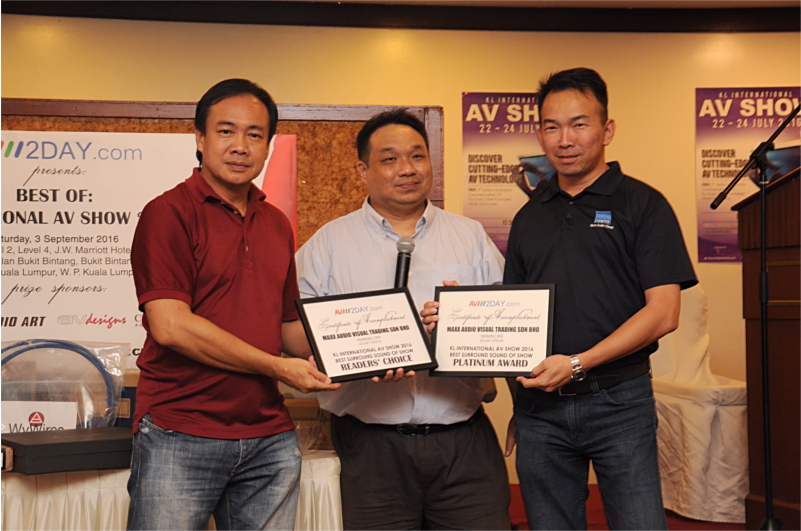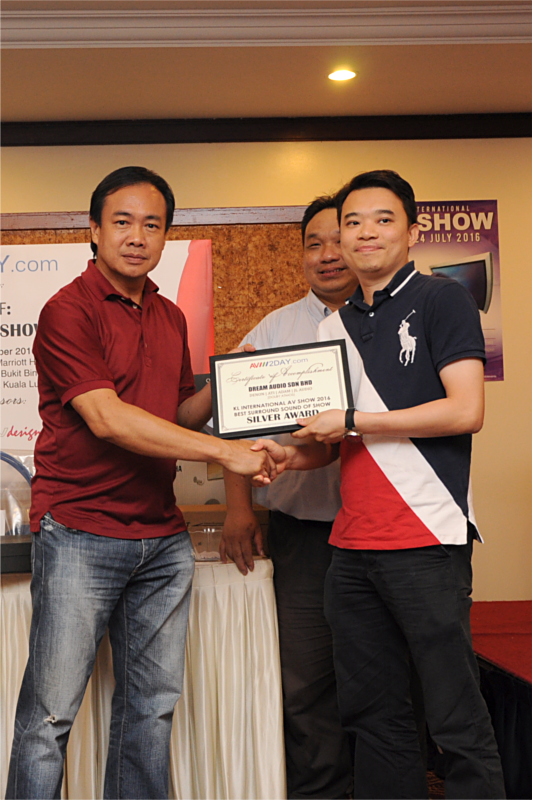 Ng from Dream Audio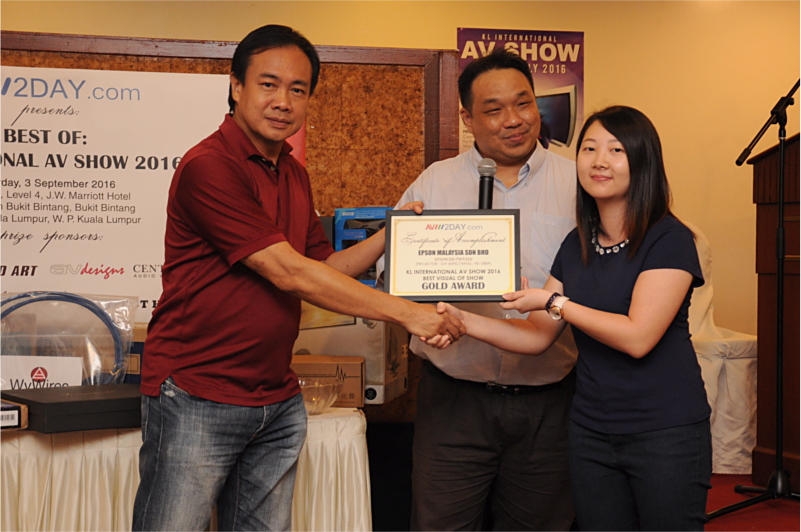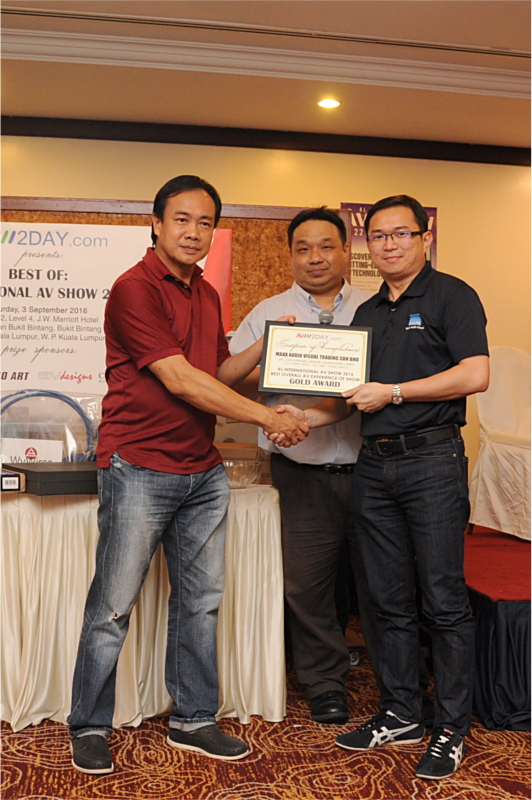 Ben Loh of Maxx AV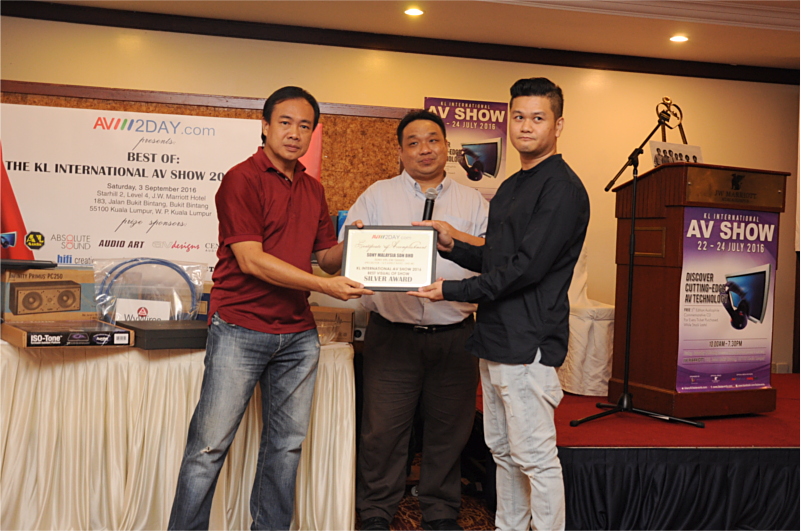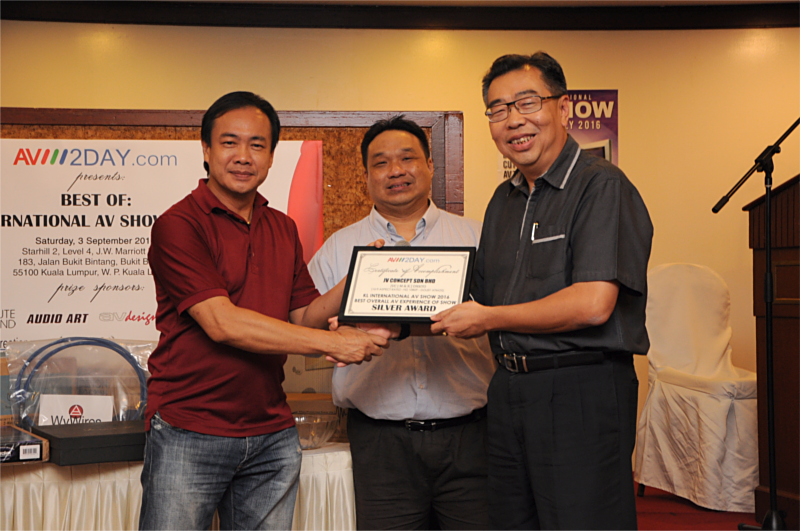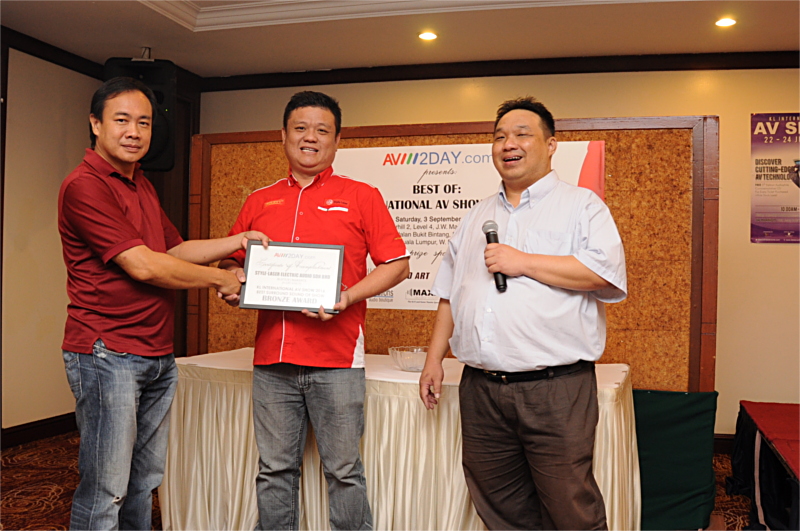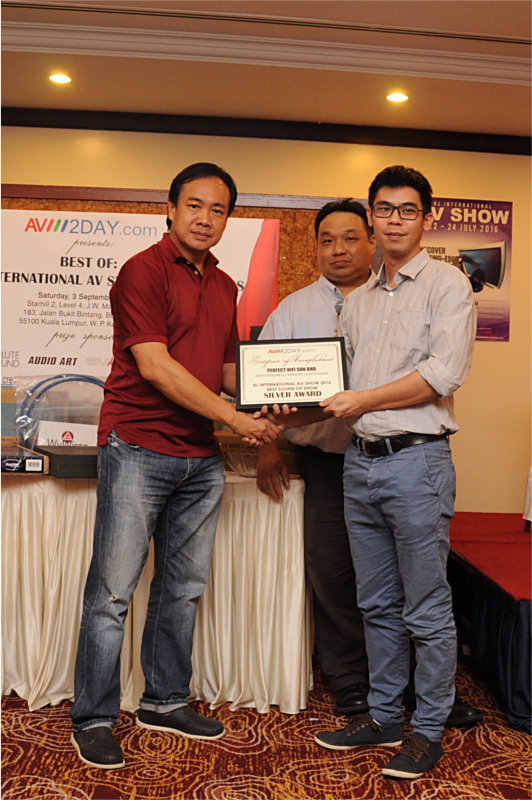 A representative from Perfect Hi-Fi receiving the award.