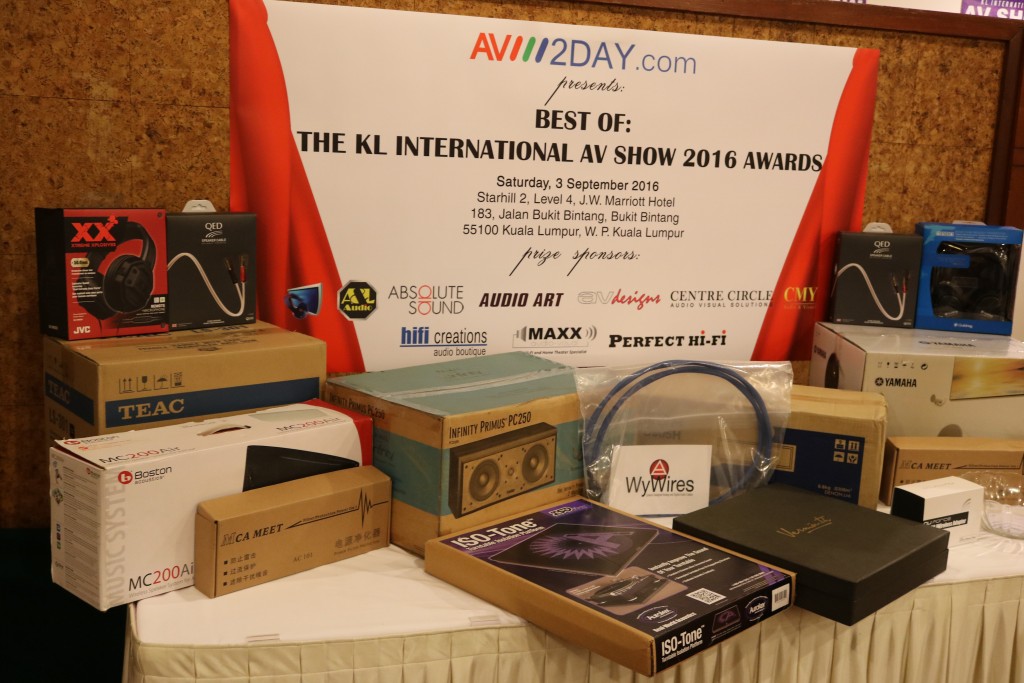 Just to make things more interesting (and rewarding) for audiophiles out there, AV2day.com decided to hand out some prizes to 15 (selected by the computer) out of the 80-plus people who voted for the "Best Sound" and "Best AV" of the recent Kuala Lumpur International AV Show.
The prizes were handed to them at a ceremony at JW Marriott, Kuala Lumpur, on Saturday. One winner drove all the way from Johor Bahru to receive the prize while another flew in from Miri, Sarawak, with his family.
Here are some photos of the event.