The Beginning of a New Era
by Dick Tan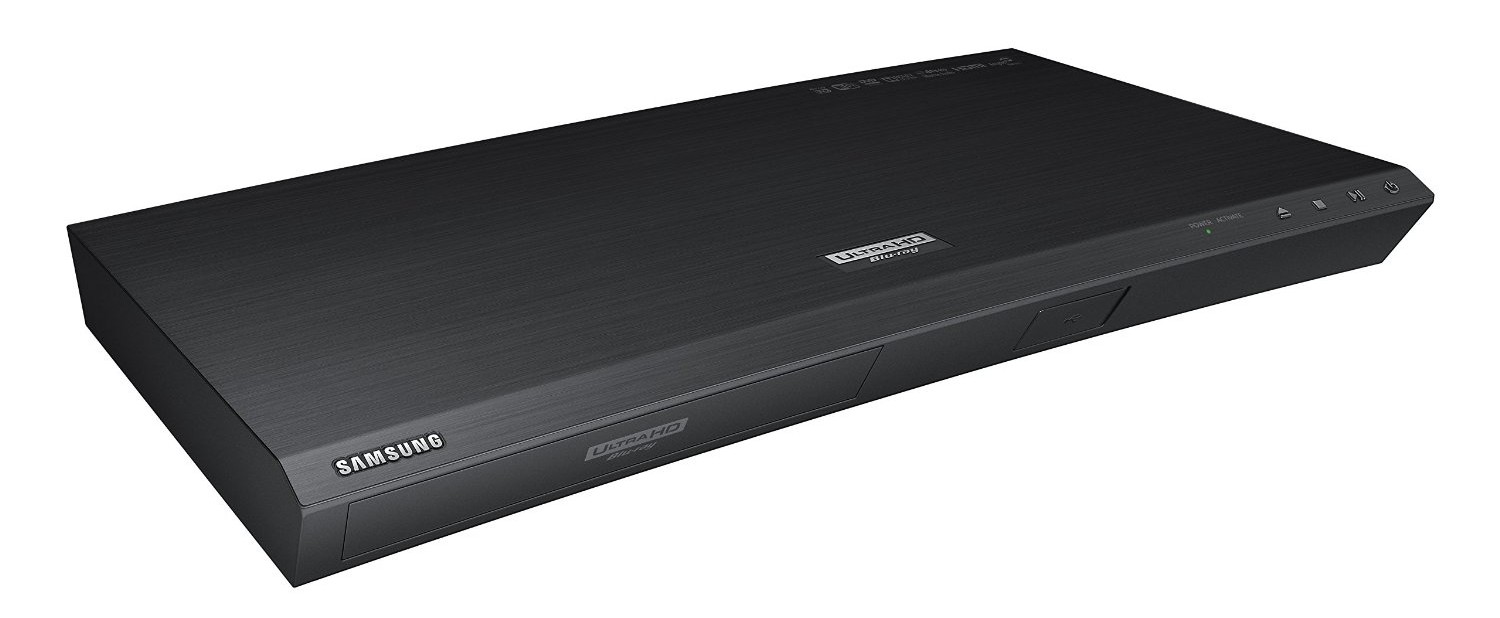 The AV industry, not unlike other major businesses the world over goes through its many moments of monumental greatness such as the time when solid-state technology replaced the old valve technology in amplification designs. Yet another great moment was when the bulky CRT TV was replaced by the chic, slim, digital TV, paving the way for the production of huge HDTV/UHDTVs that we are so familiar with today. Also, do you remember the time when the VCR, some three decades ago, revolutionised the way we view TV at home and that the DVD that first appeared in the mid 90's took AV performance to a whole new height of achievement, only to be bettered by the Blu-ray Disc some ten years later?
As most of us already know it is impossible to stop or even slow down the march of technology and today the once almighty Blu-ray Disc, which have been steadfast in providing most of us videophiles with a steady diet of the highest resolution media possible is being slowly but surely replaced by the new super high res king of packaged media ……the Ultra HD Blu-ray Disc.
Like all the technologies mentioned earlier the UHD Blu-ray also marks a significant new era in digital home entertainment. First seen in the earlier part of this year the UHD Blu-ray Disc format is just beginning to make its impact on the home entertainment scene the world over.
Although the UBD-K8500 is not the only contender in the new UHD Blu-ray Disc player market it is Samsung that has perhaps clinched the honour of being the first to get its version to the world market and here in Malaysia.
Aesthetically the UBD-K8500 looks similar to the current range of Samsung Blu-ray Disc players, it being uniquely curved in an obvious attempt to ensure some form of aesthetic match with its current range of curved screen UHDTVs.
On close examination, it is clear that the quality of construction of the UBD-K8500 is at least a couple of grades higher and there is a certain, hefty and assuring feel to it.

Reflecting its minimalist look the features on the UBD-K8500 is sparse. The front panel, apart from the tray, features a singular USB 3.0 connector hidden behind a small panel. The only other operational features include light sensor touch power, play/pause, stop and an eject control. There is no information display panel but any information you might require can be accessed via the remote's info control for display on the TV.
The rear panel is not that much crowded either there being only a LAN input for wired connection to the internet although the UBD-K8500 is Wi-Fi capable. There's also an optical output and dual HDMI outputs. One of HDMI socket outputs only audio that will enable the UBD-K8500 to be used with an older AV receiver that do not pass through UHD signals.
The rear panel eschews all forms of legacy analogue connectors, which mean to say you are out of luck if you intend to use the UBD-K8500 with a really old HDTV without any HDMI connectors. In short, Samsung is saying, if you intend to join the UHD world anytime soon and enjoy its benefits, get a new UHDTV, preferably one that will show the glory of UHD Blu-ray to its optimum.
While the UBD-K8500 may look minimalist its internal performance related features are anything but.
Via its remote control one can excess a variety of performance enhancing controls that will, if you know what you are doing, allow one to tweak the matching of the UBD-K8500 for optimum performance with either your HDTV or UHDTV.
Its native UHD 3840 x 2160 resolution apart, the UBD-K8500 also features the HDR 10 (High Dynamic Range) picture-enhancing format that significantly increases the bright and black level of UHD picture.
For HDR10 to function, the UHD display must be HDR compatible. Used in conjunction with 4K resolution the properly displayed UHD/HDR image is absolutely stunning.
The growing list of UHD Blu-ray discs that are beginning to come out of Hollywood studios are all HDR encoded and they are at the moment the only compatible software available although 4K video streaming, when it  is available is also HDR compatible.
The UBD-K8500 also plays conventional Blu-ray Discs, DVDs and CDs and will upscale all video signals to output at its native 4K 3840 x 2160 resolution.  It also supports 3D playback but on conventional Blu-ray only.
In use, with the UBD-K8500 hooked up alternatively between a projector and a UHDTV with the latest HDMI 2.0 and HDCP 2.2 rating, the difference in improvements varies between just perceivable when upscaling conventional Blu-ray sources to truly impressive when used with a proper UHD Blu-ray source.
Here, it's important for us to point out that not all UHDTVs are HDR compatible. To be sure, check that the UHDTV you are looking at is at least HDMI rated to be 2.0A compatible and that it is HDCP 2.2 compliant.
Most up-to-date UHDTVs especially the large ones of 65" and above usually are:  Examples are Samsung's own SUHDTV range.
"What if I own a UHDTV that is not HDR compatible?" you ask?  Well, your UHDTV will still produce a beautiful 4K image but minus the visual benefits that HDR can bring about.
While true 4K programming is now finally with us to provide a proper resolution match to the countless number of UHDTVs out there it is important to note that it is at the moment very much at its nascent stage. To be sure, the potential for 4K growth is irrefutable, even more so now that 4K media is arriving in earnest.
The pleasant surprise here is that unlike most new high tech products that usually would cost an arm and a leg, the Samsung UBD-K8500 at RM1, 799 is wonderfully affordable, costing no more than an upper mid bracket Blu-ray player would.
The UBD-K8500 is the new milestone product, marking the beginning of a new era.
Who are the people likely to rush out and buy a product like the UBD-8500? The list is likely to include videophiles serious about the visual performance of their home entertainment systems, the early technology adopter who must have the latest and the mostest, and as its affordable starting price seem to suggest, the mass market consumer who simply wants something that is easy to use, offers a high level of performance and happily does not leave a dent in your account.
For more details contact:
Samsung Malaysia Electronics Sdn Bhd
Tel: 03 21650000
Article by Dick Tan