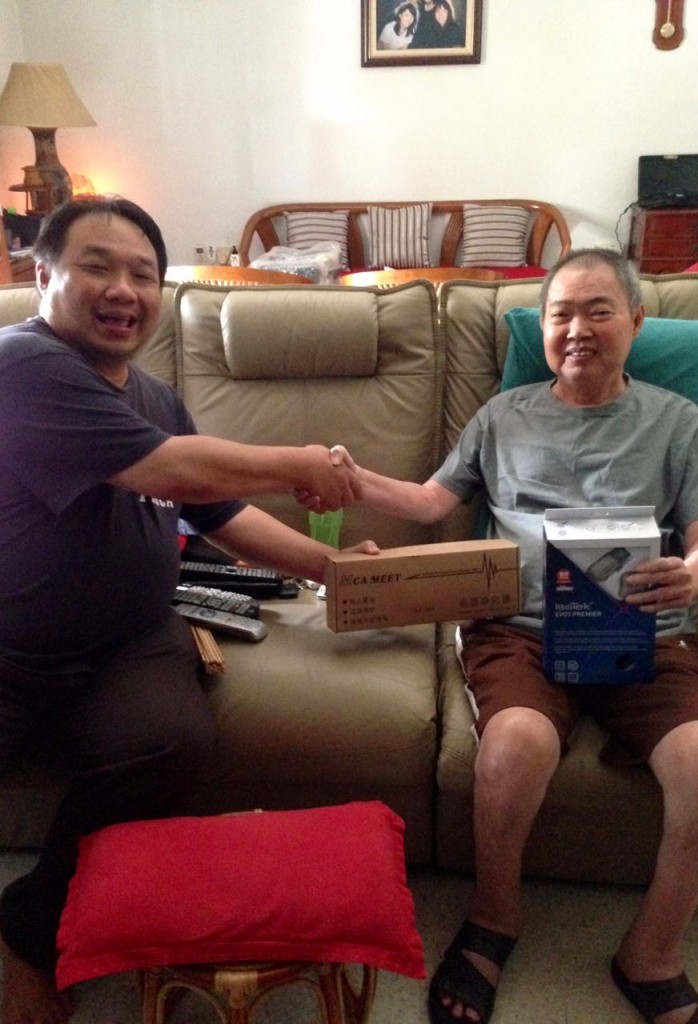 AV2day presented prizes to audiophile Jepson Teoh in his house in Klang today. Jepson won the prizes because he was the most active in the Q and A section of AV2day last month.
Willy Low drove all the way to his house to hand over a power line conditioner (sponsored by Maxx Audio) and an Isotek power cord (sponsored by Centre Circle Audio) to Jepson.
Jepson is a dedicated audiophile who used to work at AV World in Subang Parade, Subang Jaya, Selangor. The last time I met him, he was working for Perfect Hi-Fi in Amcorp Mall, Petaling Jaya.
Unfortunately, he became ill and had to leave the industry, but his passion for hi-fi remains. AV2day wishes him well and prays that his health will improve so that he can spend more time playing with his hi-fi and AV systems, and the two new toys he received today.